_logotype in motion
_actualite 01 : kenneth goldsmith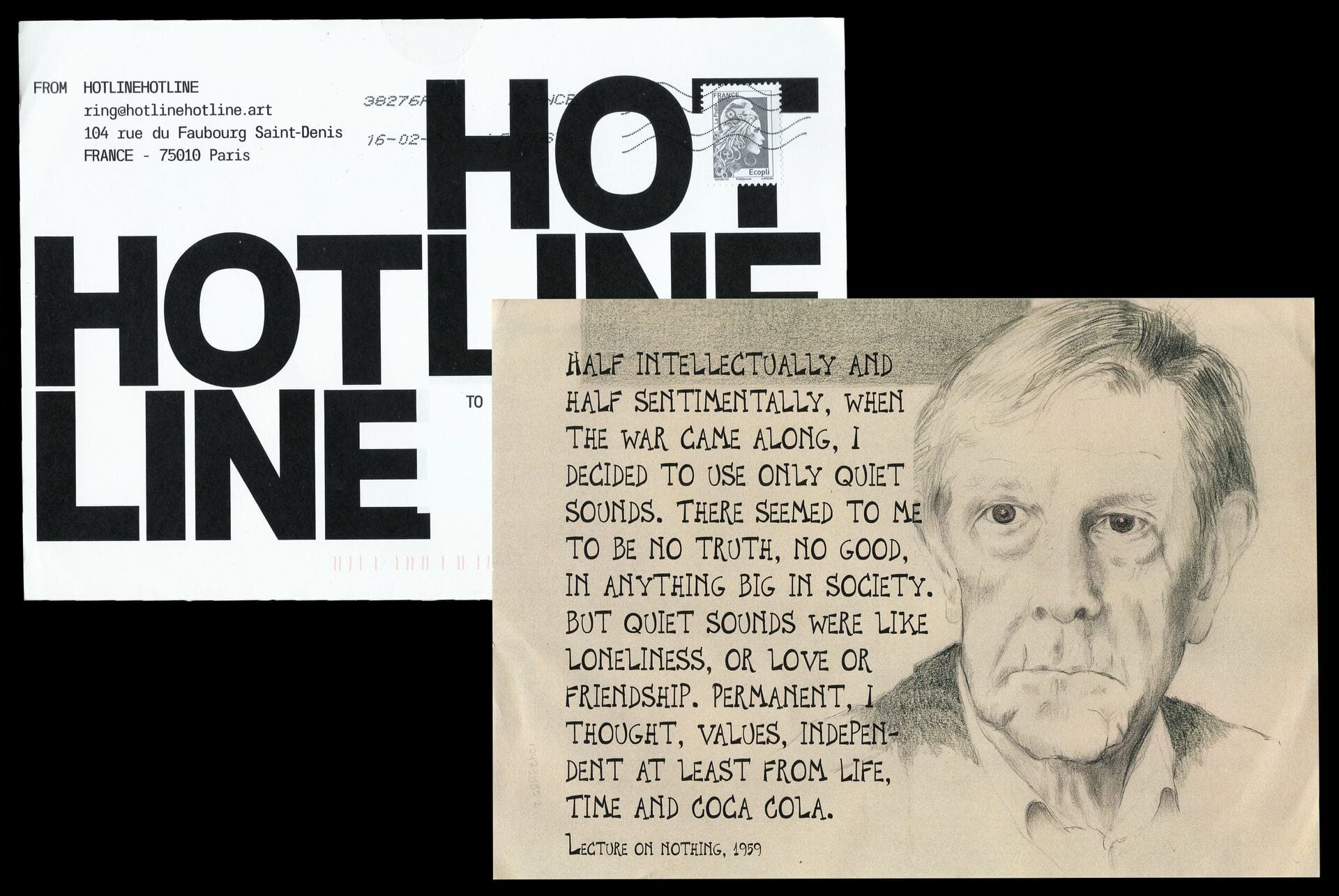 _actualite 01 : kenneth goldsmith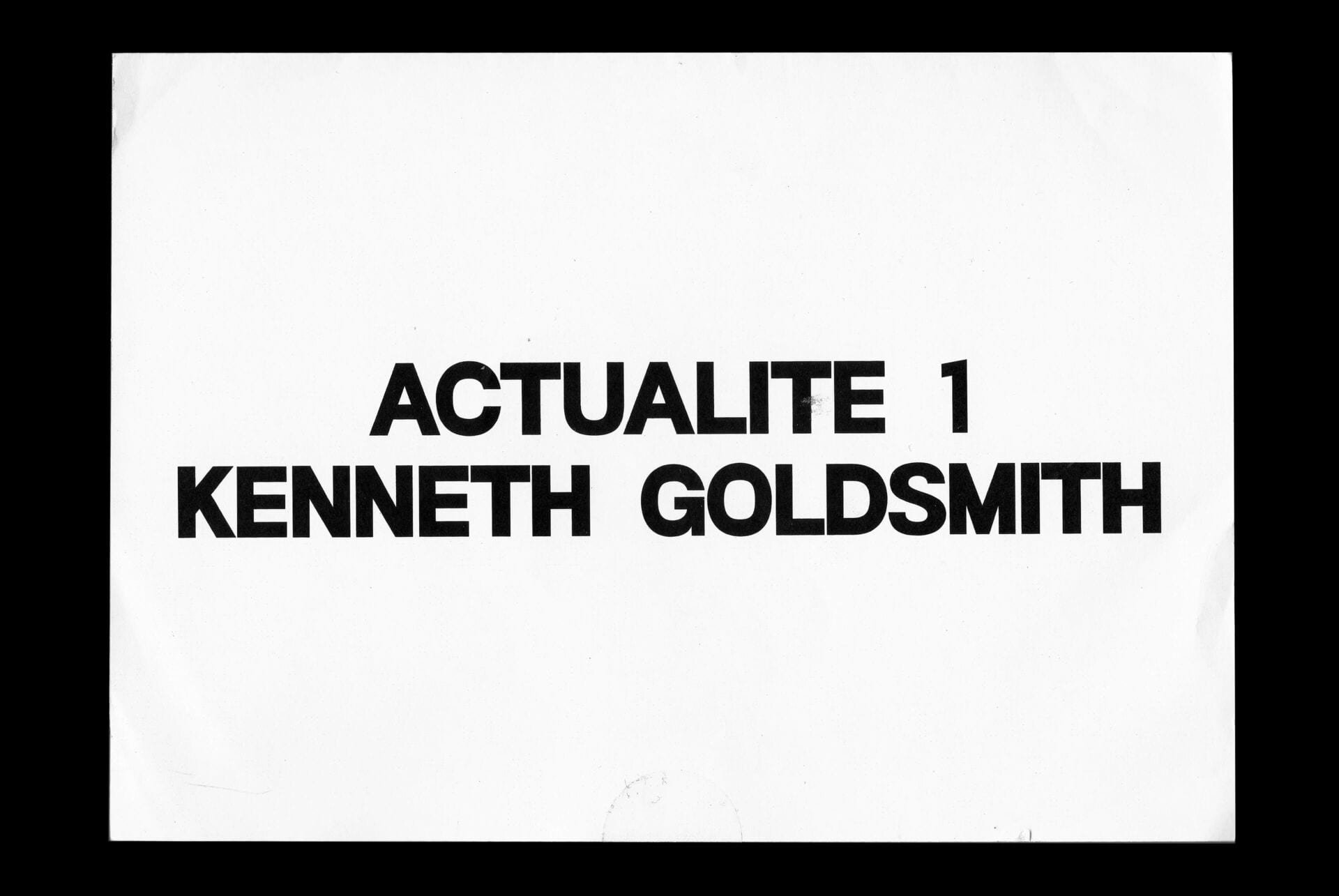 _actualite 01 : details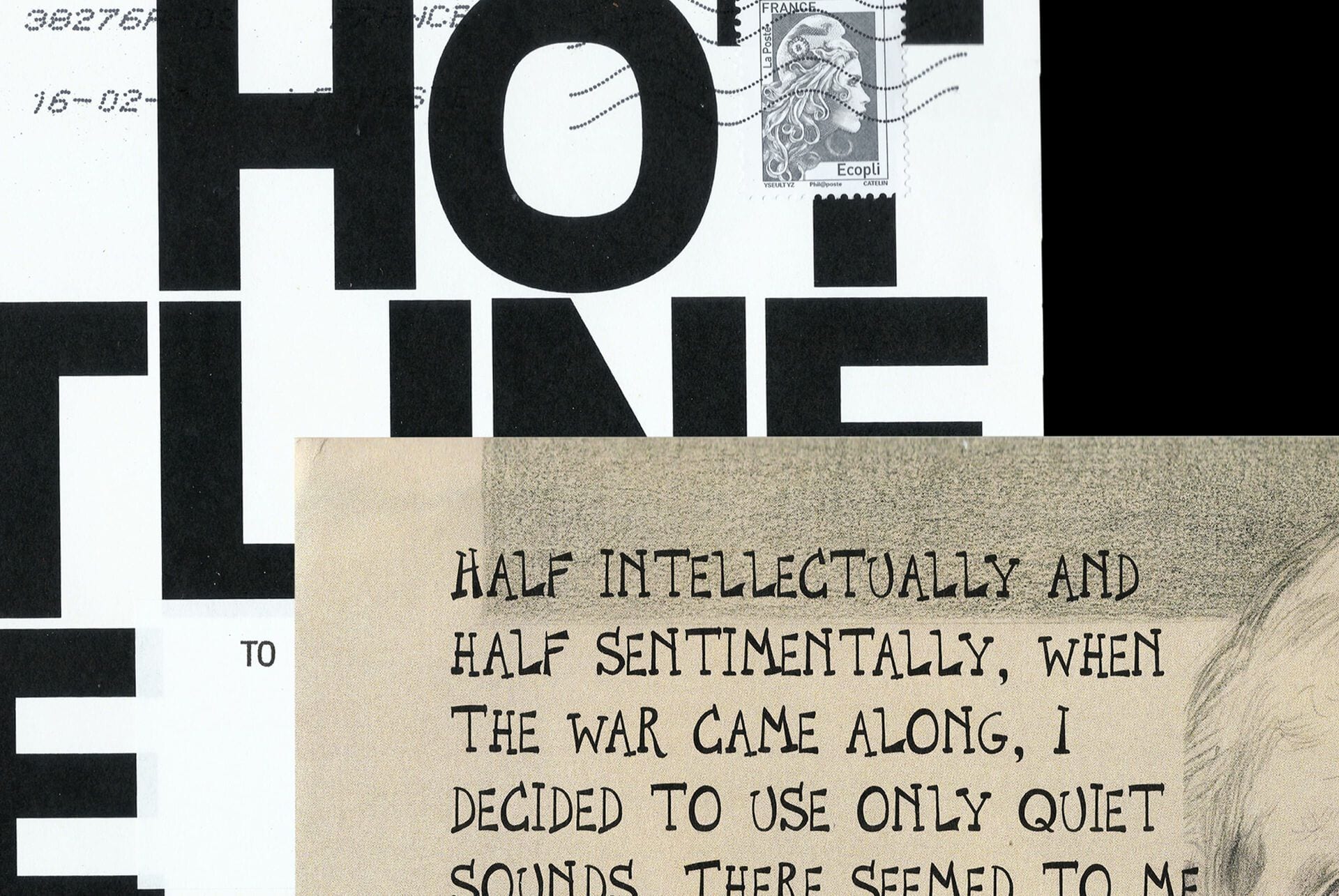 _actualite 02 : valentin vie binet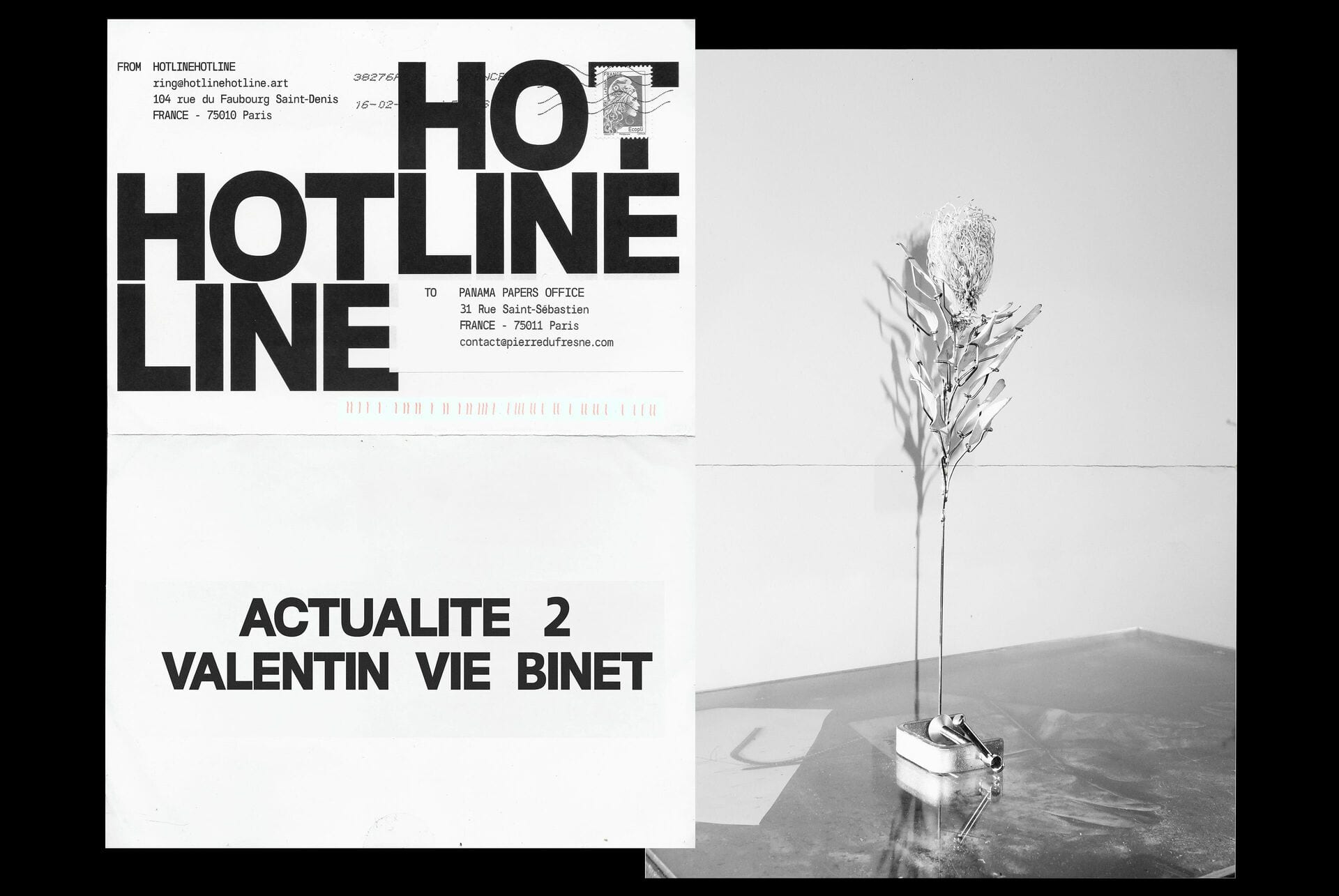 _actualite 02 : details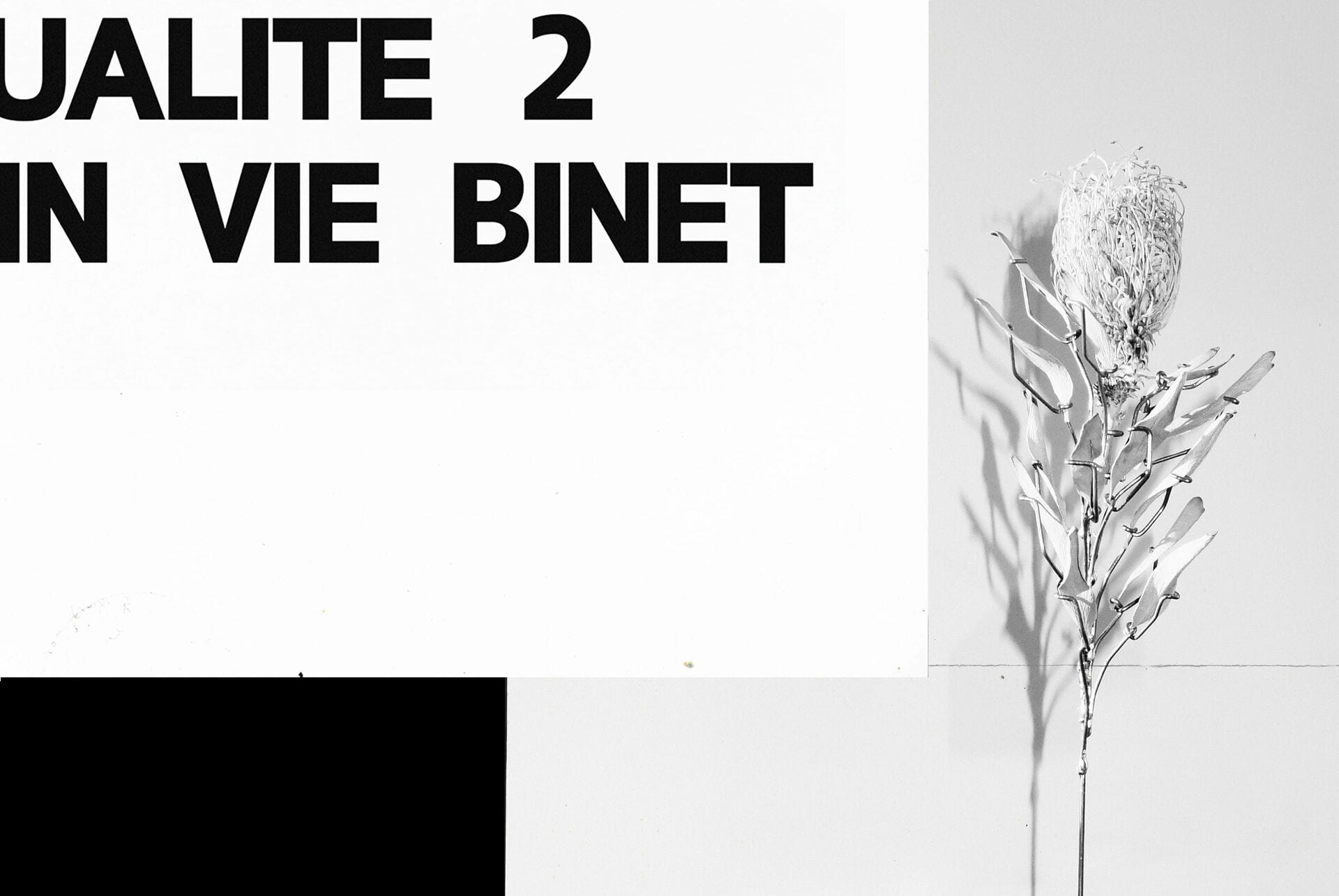 HOTLINE HOTLINE
Art & Design publishing platform
ACTUALITE SERIES
Paris, FR
2021
"ACTUALITE" is a mail art series project freshly initiated by Mathieu Cenac. It is powered by HOTLINE HOTLINE, a publishing platform and a consultancy office operating in the field of Art & Design. Every 2 months, the project reveals itself by post mail spread worldwide to a selected list of figures of the contemporary art scene - to curators, collectors, art centers and galleries. Each release includes a different contributor that Mathieu met throughout his background as a co-founder and publisher of Jean-Boîte Editions.
We've been asked to define the typographic direction & develop the graphic identity of the platform, both print & digital. On this occasion, we released a beta version of the typeface Sang-Neuf, designed by the studio from 2018 until now (mono and grotesk versions).
©
Actualite 1 : Contribution by Kenneth Goldsmith - Actualite 2 : Contribution by Valentin Vie Binet Co-edited with Mathieu Cénac & Nestbouwende Vogels.
01

Actualite 1 - Kenneth Goldsmith

Printing Process : Digital print
Size : 210 x 297 mm — | 250 copies

02

Actualite 2 - Valentin Vie Binet

Printing Process : Digital print
Size : 210 x 297 mm — | 250 copies