_lettering 01

_poster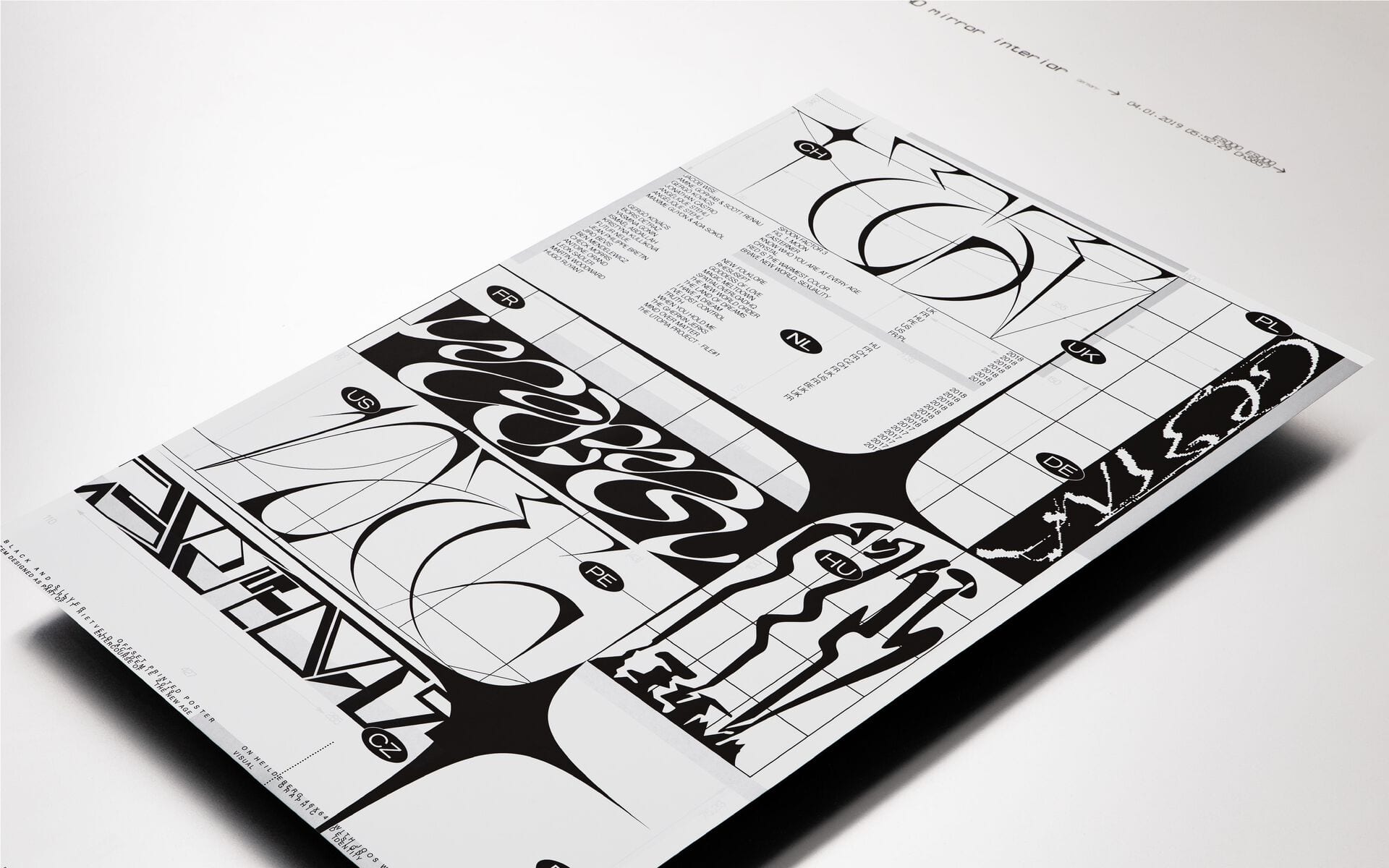 _offprint art book fair : t-shirt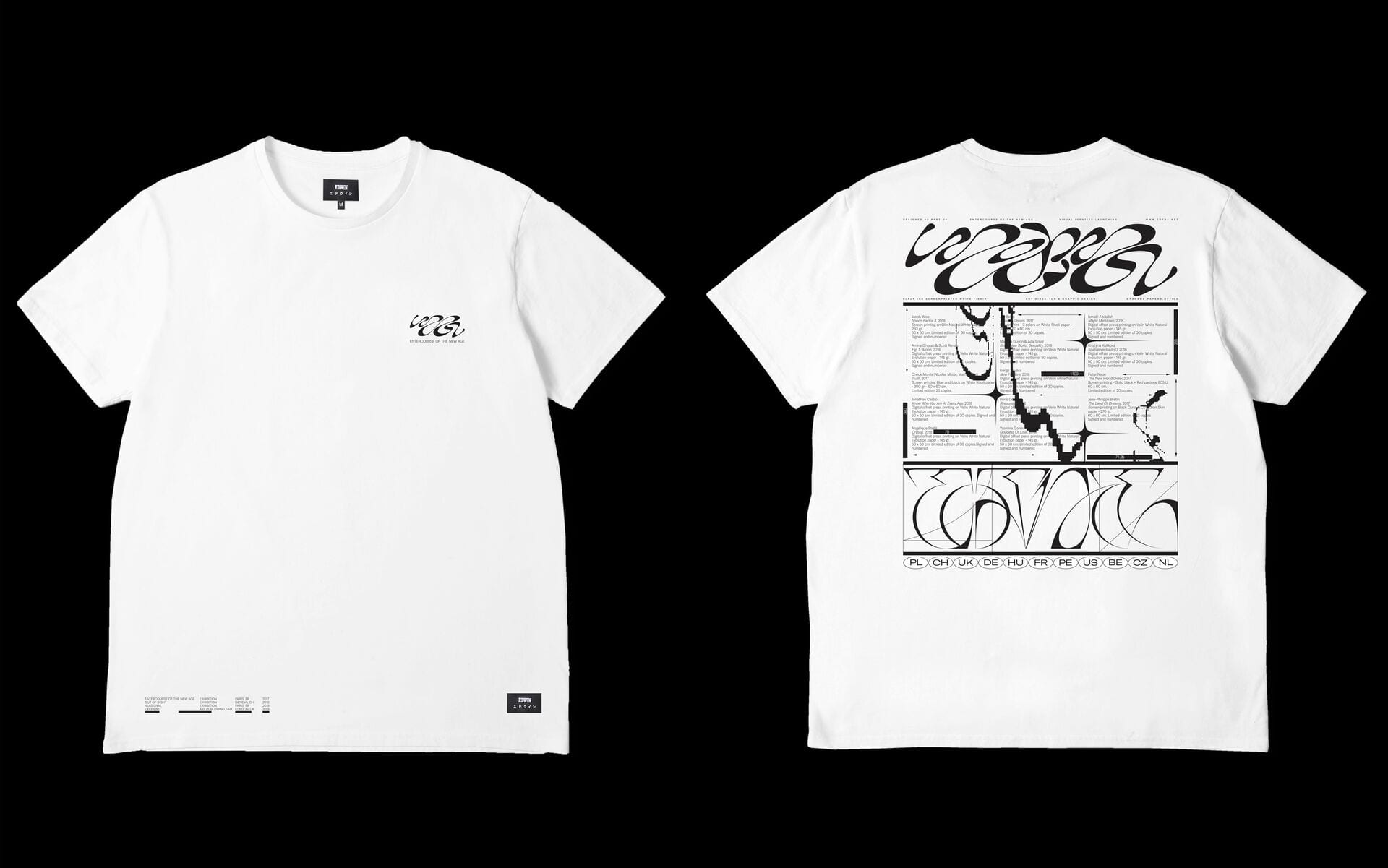 _lettering 02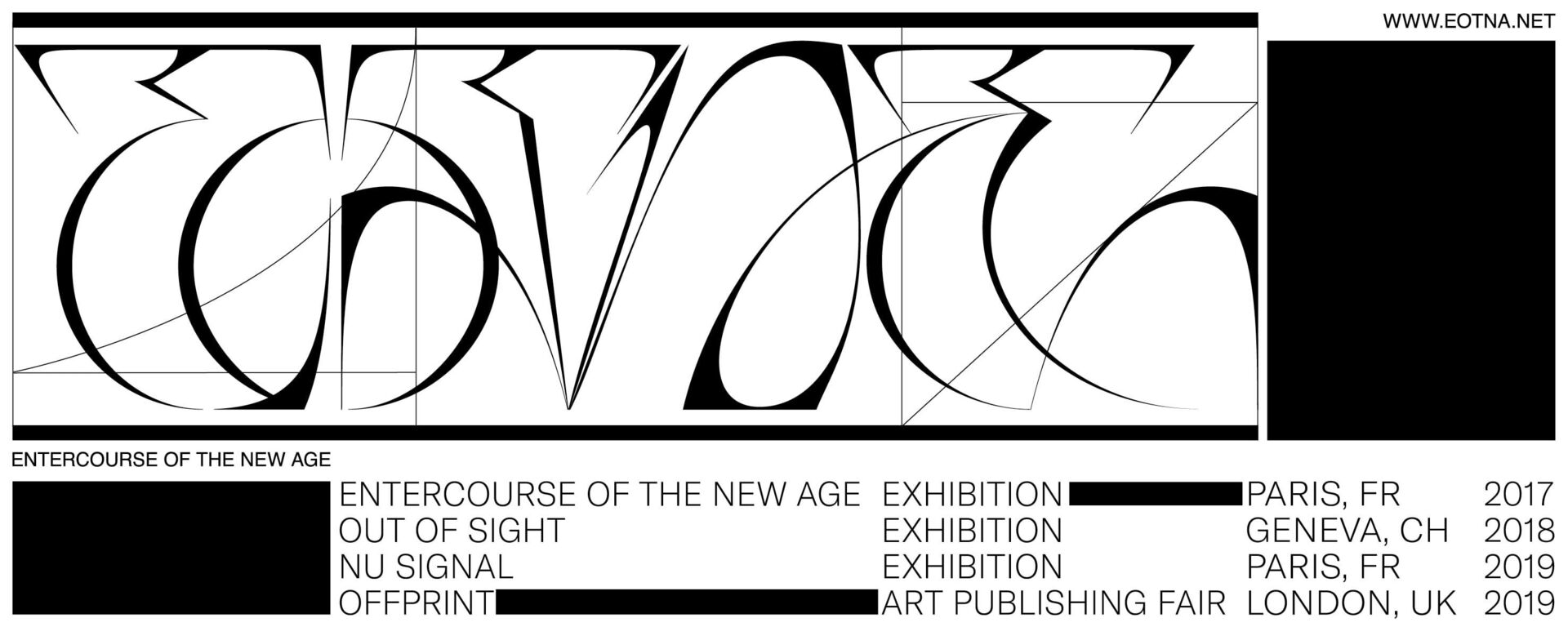 _nusignal exhibition booklet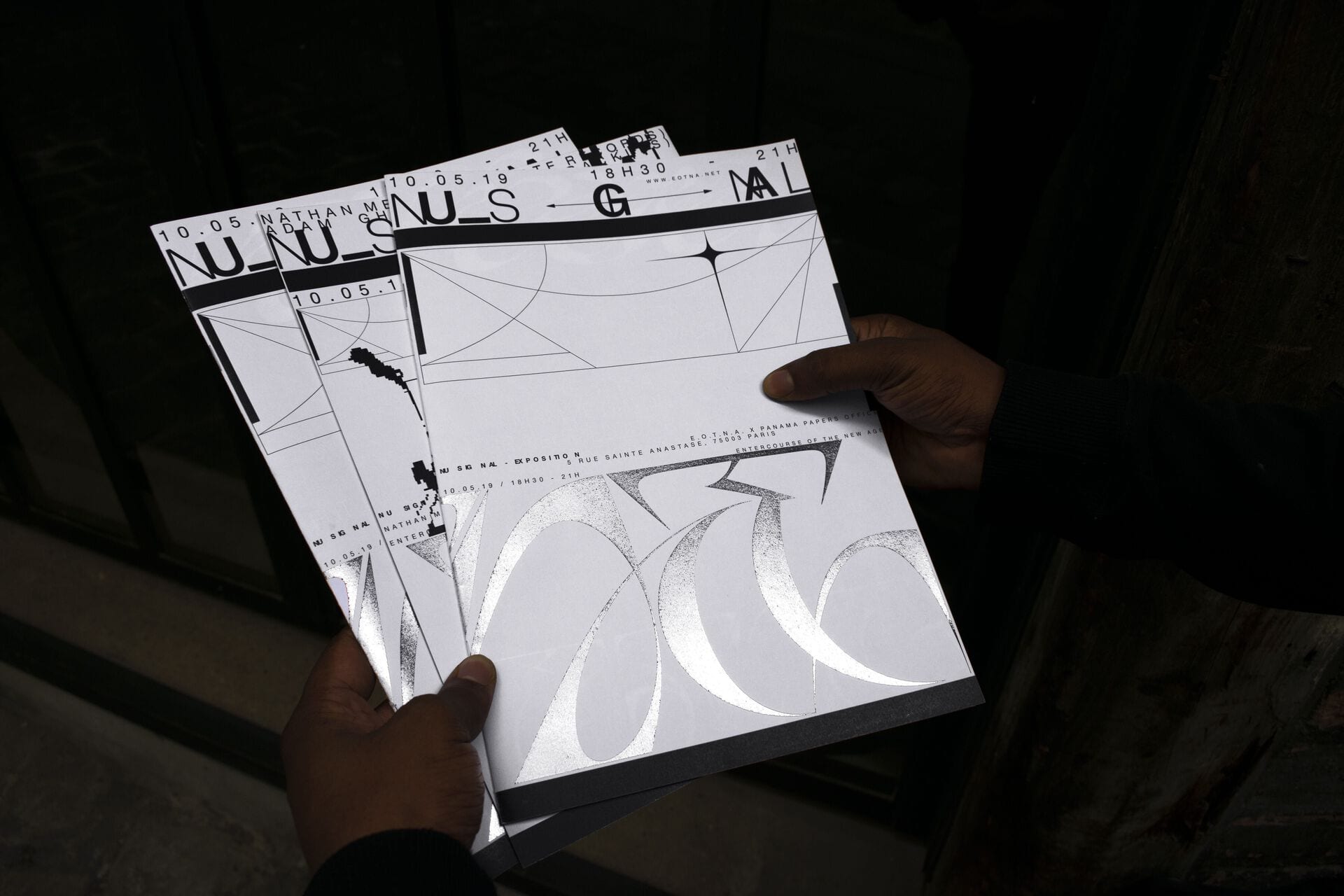 _nusignal exhibition booklet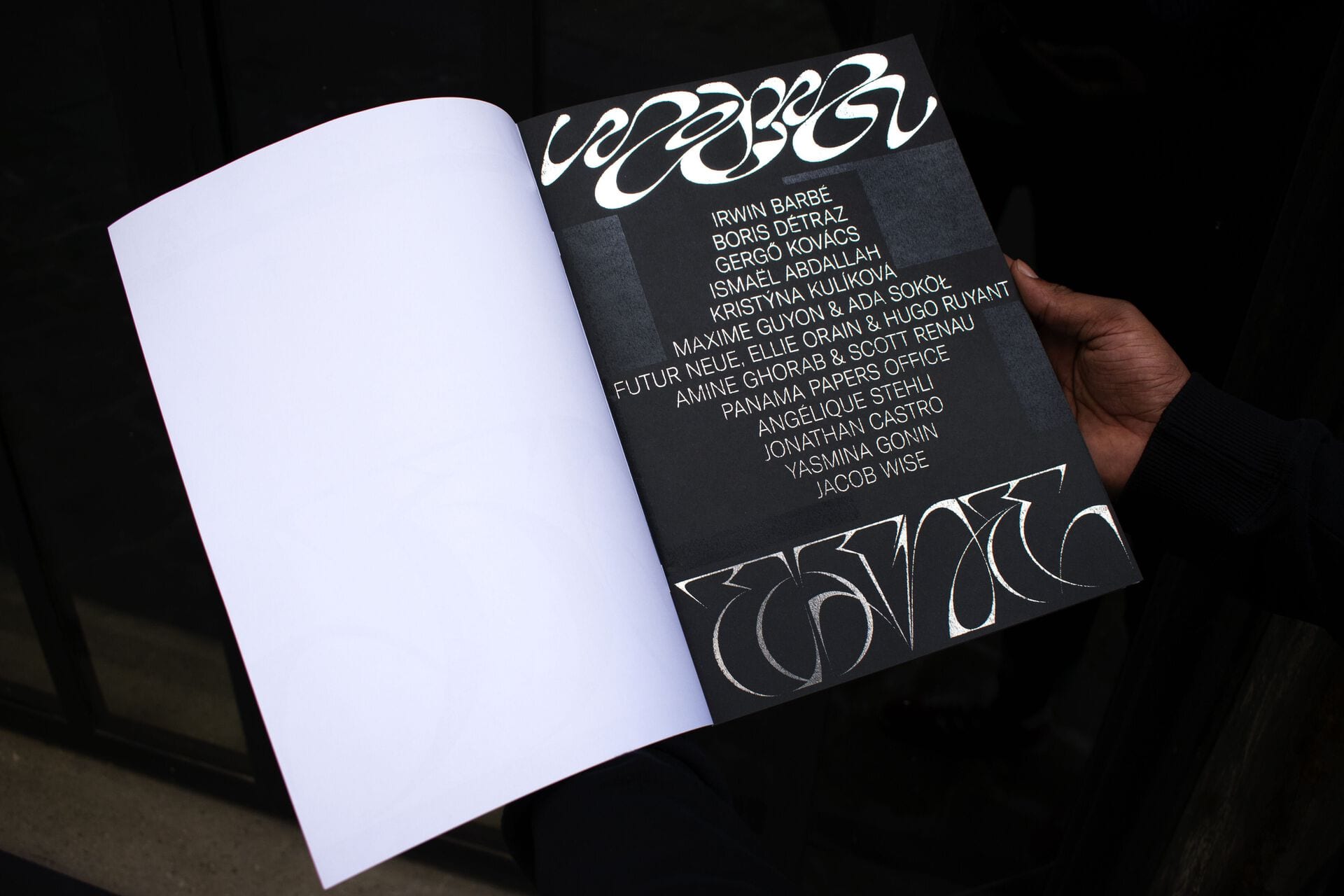 _nusignal exhibition booklet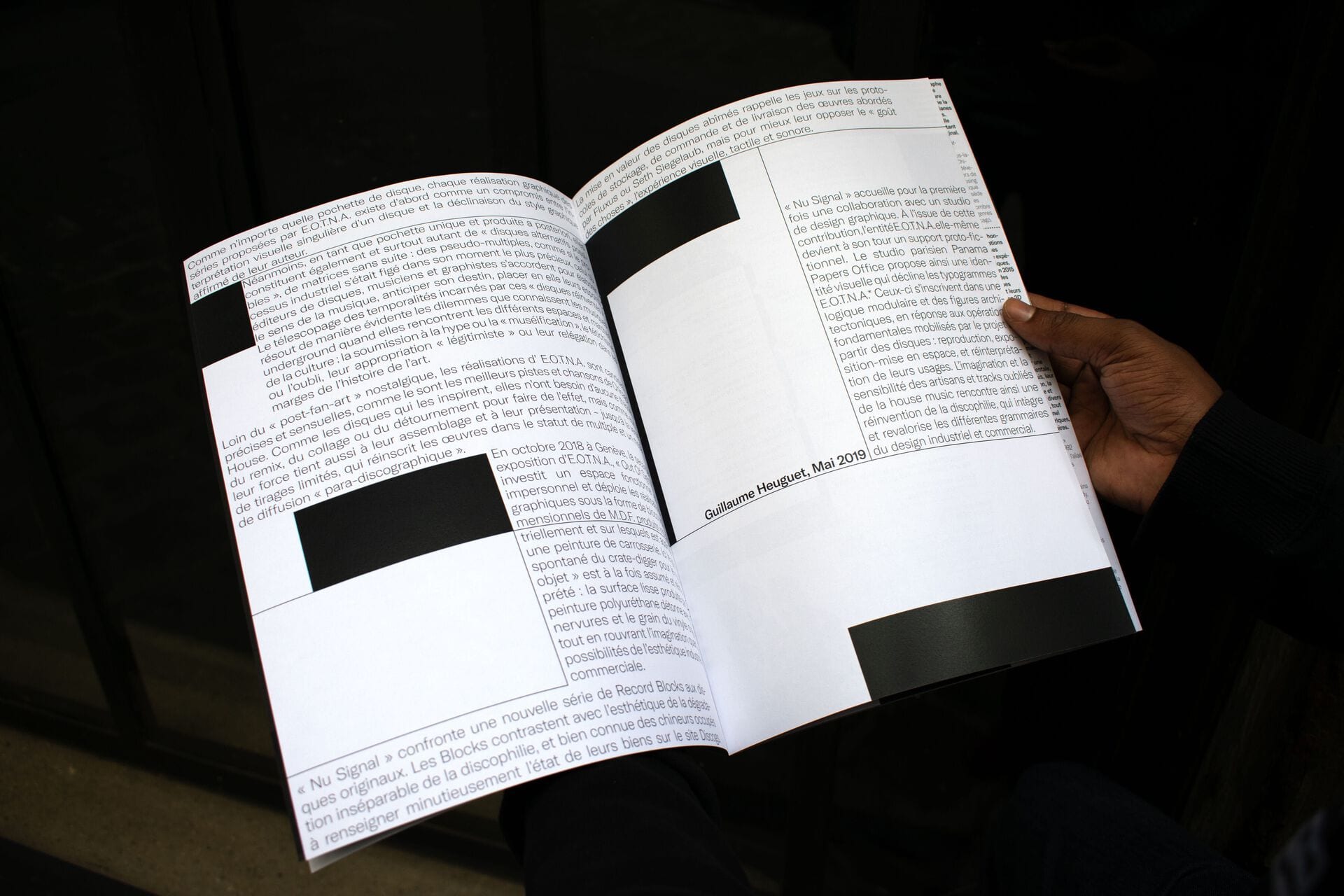 _nusignal exhibition booklet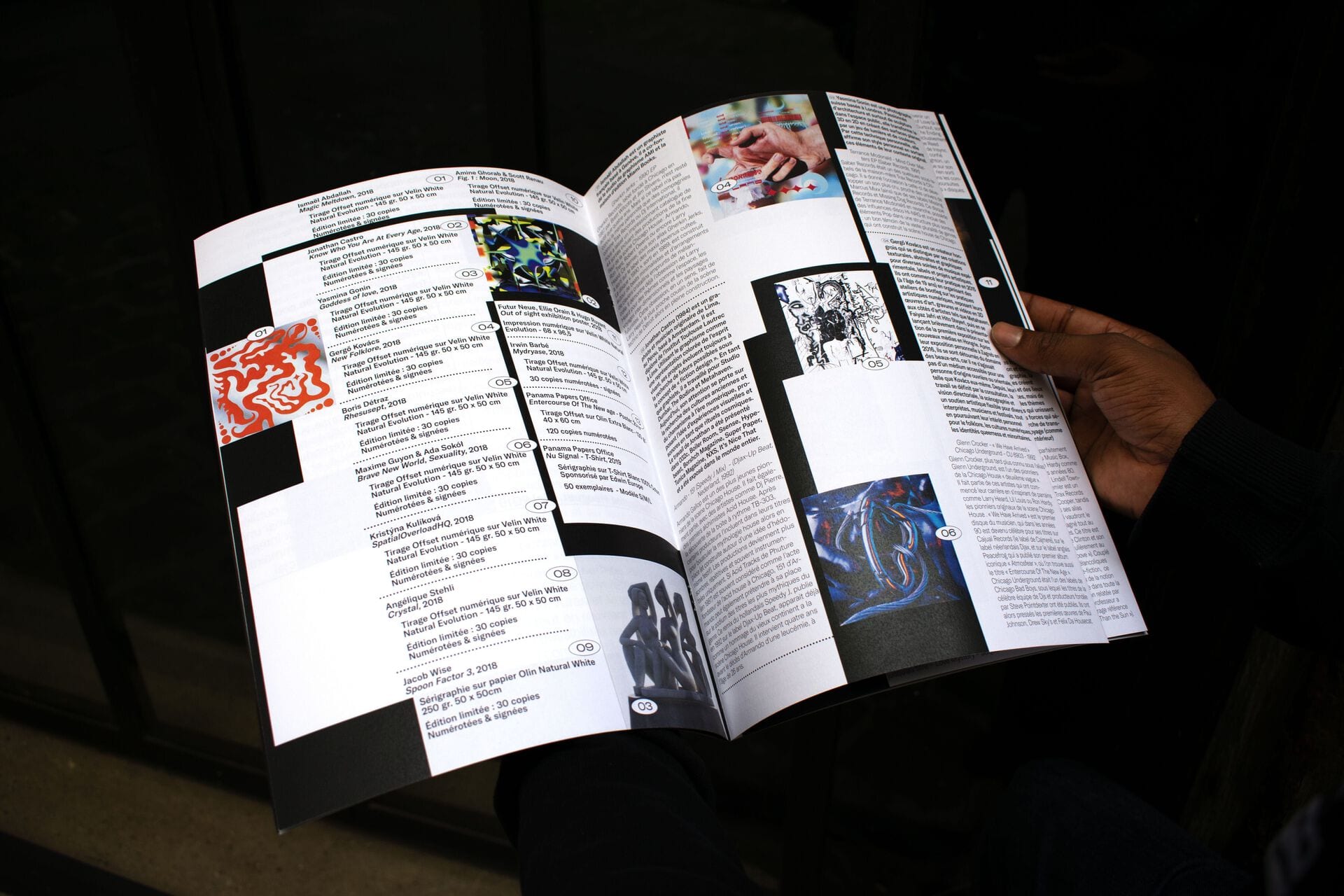 _nusignal exhibition booklet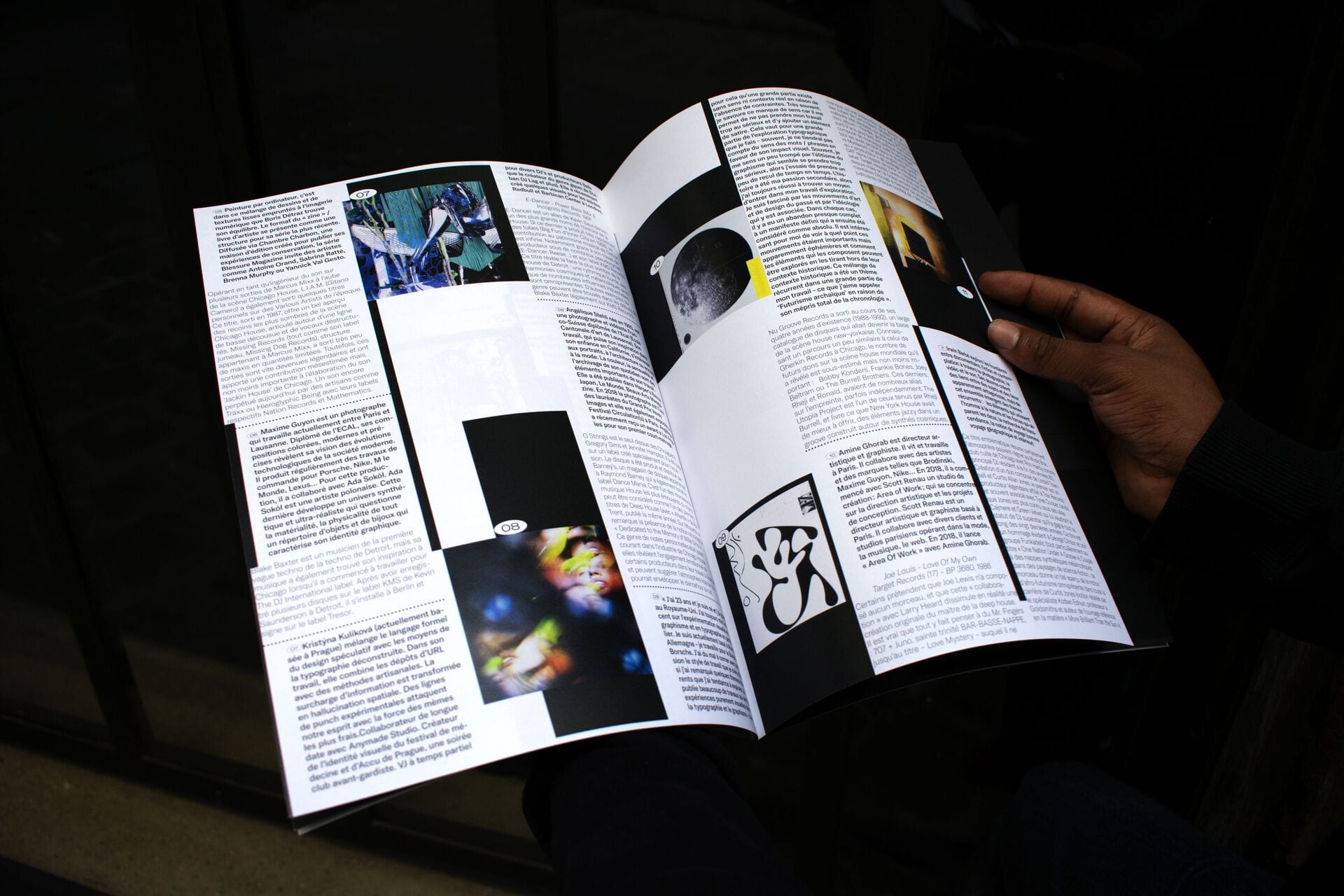 _nusignal : exhibit hall plan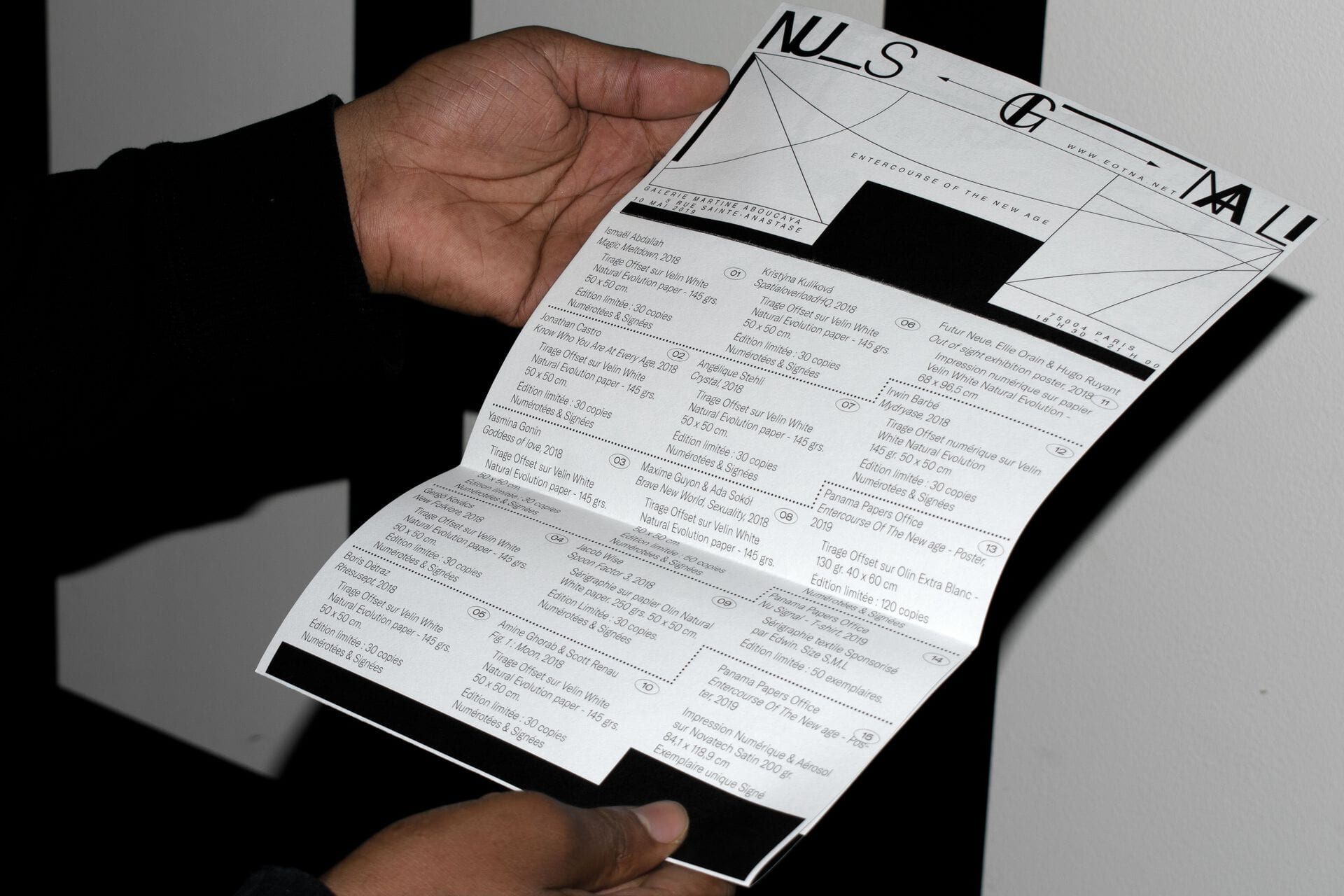 _nusignal : exhibit hall plan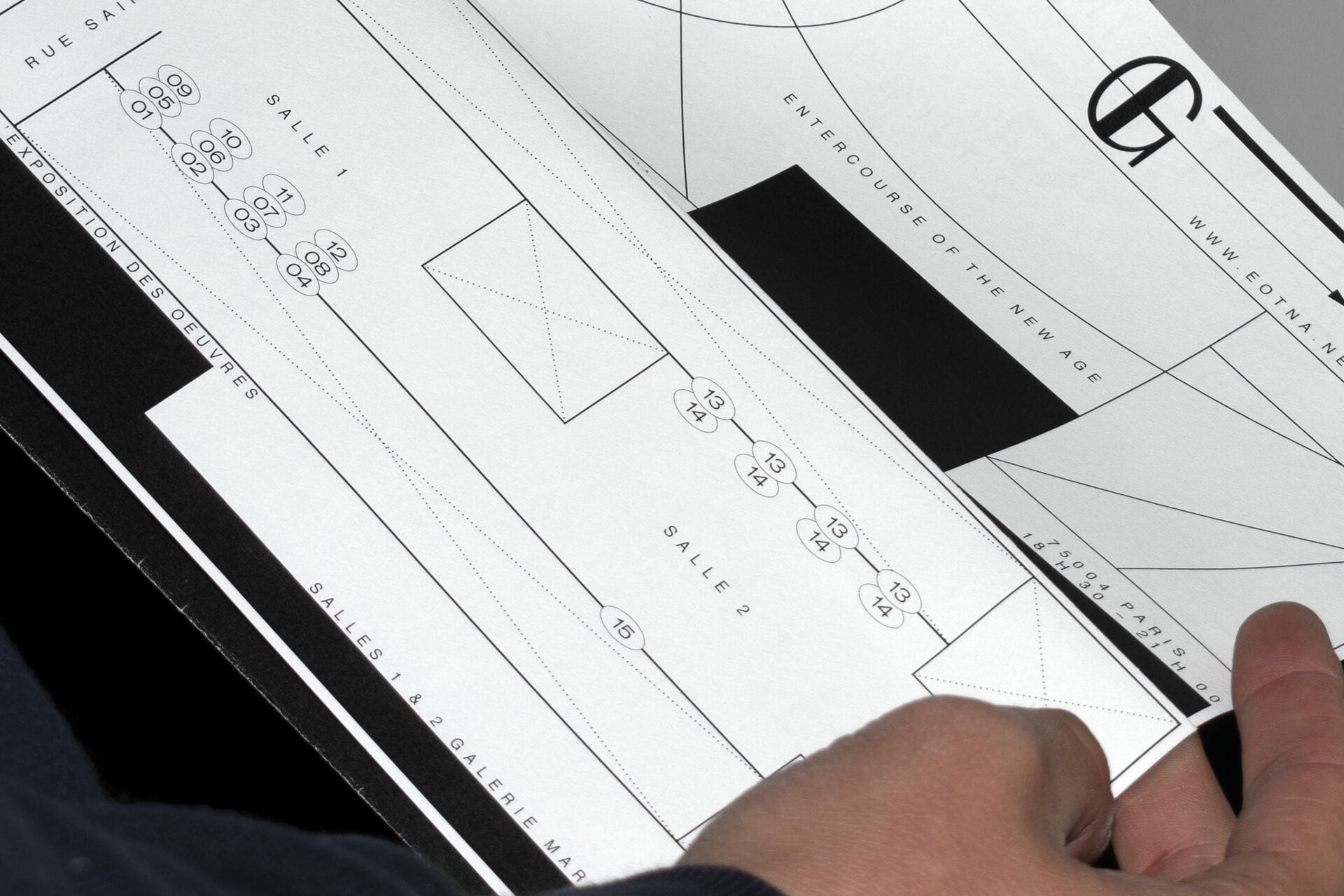 _nusignal posters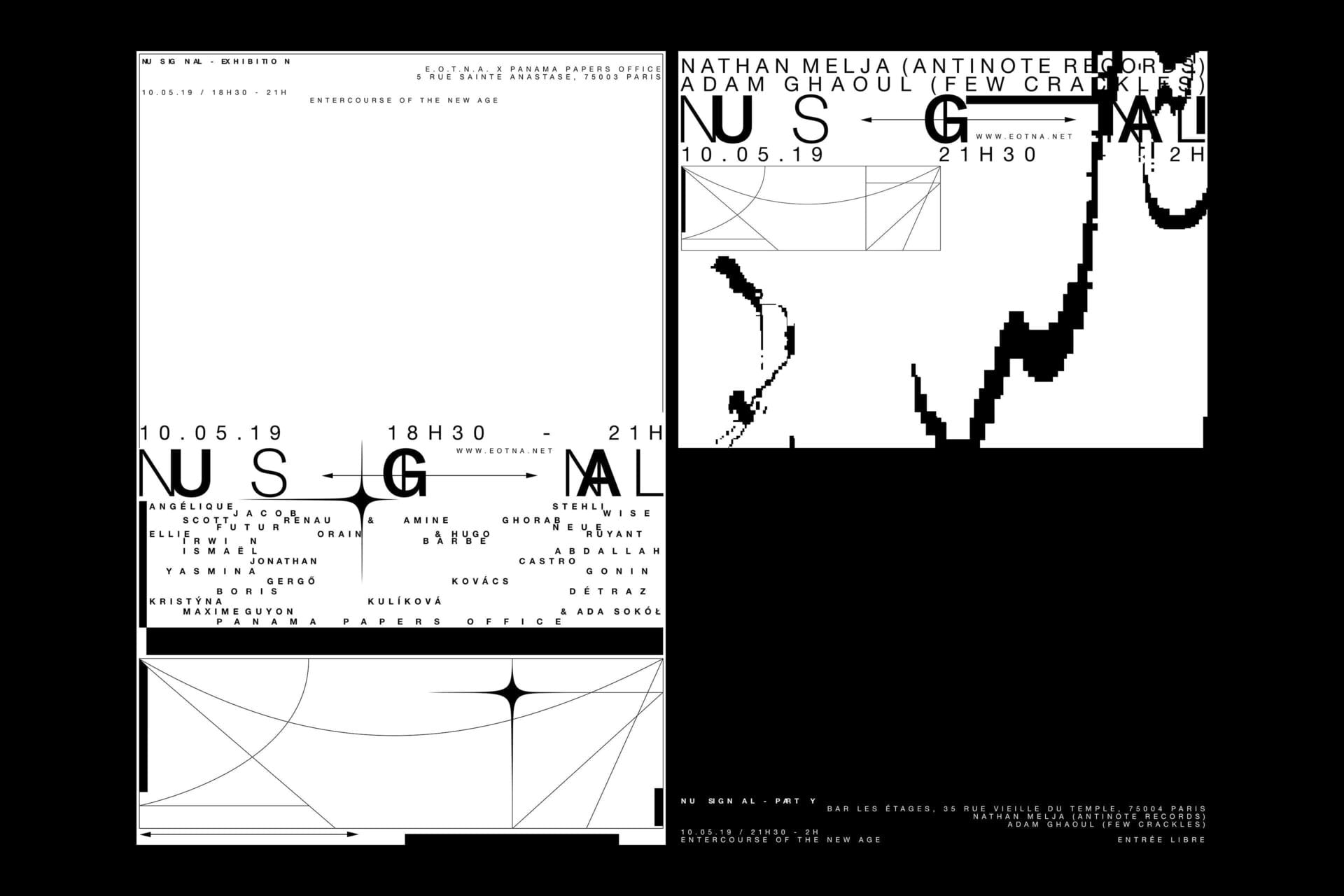 _selected in post-medium - exhibition catalog by ines cox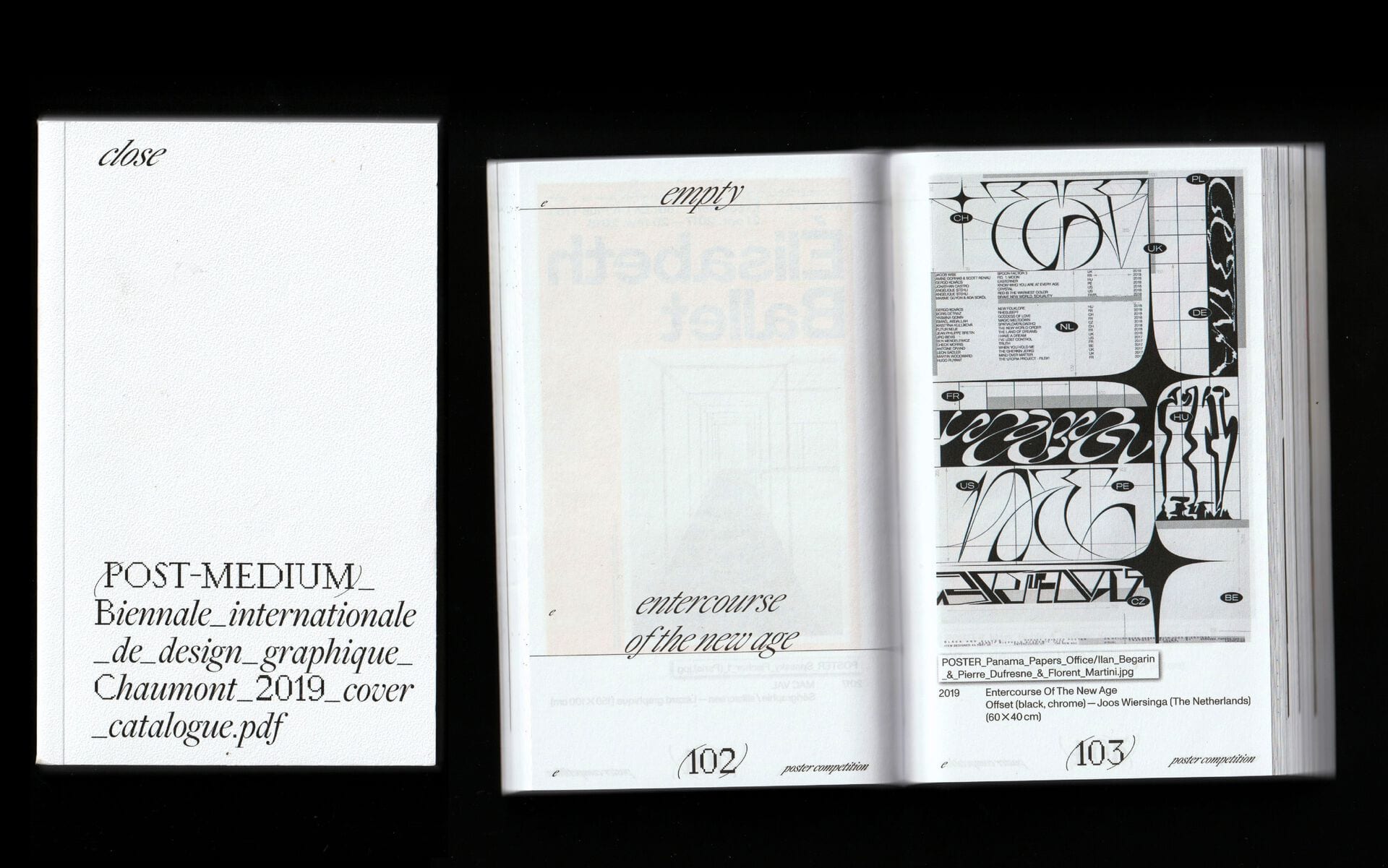 _exhibition sign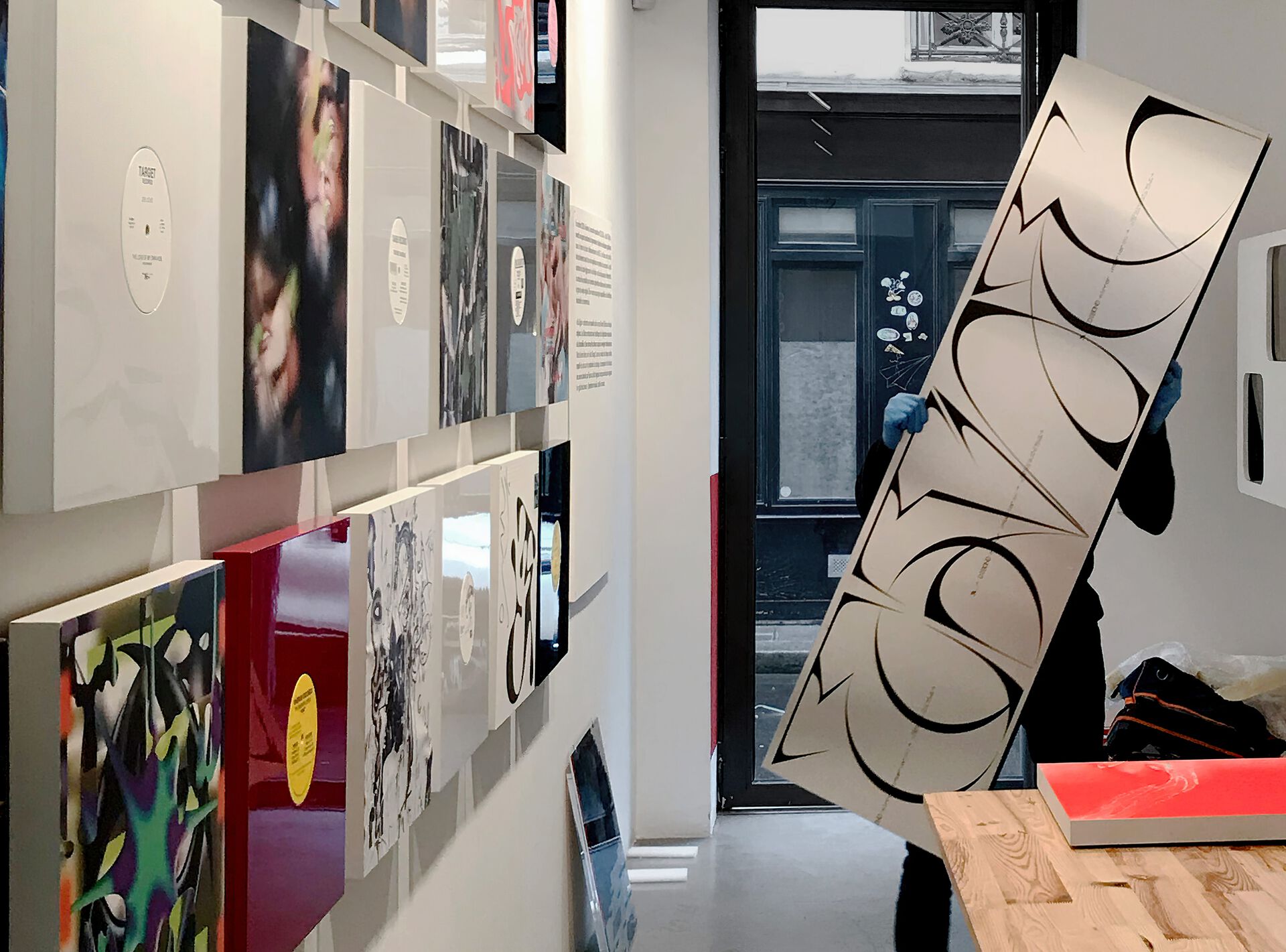 Entercourse Of The New Age
Art publisher
Entercourse Of The New Age
Paris, France
2019
The studio was commissioned to design the new visual identity of the Art publisher Entercourse of The New Age.
The graphic system fits itself in a modular logic, playing with architectonic figures, in response to fundamental operations mobilised by the publisher : reproduction, exhibition-space, and reinterpretation of their uses.
During this 6 months collaboration alongside the Art publisher, we had the occasion to co-curate and to supervise his most recent exhibition « Nu Signal » at Gallery Martine Aboucaya (Paris, FR). We also held a booth next to him at Offprint London 2019 (Tate Modern, London). The Poster we designed as part of his new visual Identity was selected and shown at « Post-Medium », the main exhibition taking place during the International Graphic design Biennal 2019 (Chaumont, FR) as well as the International Poster exhibition (Glasgow, SCT).
Initiated by two DJs, Yann Desfougère & David Chastel, Entercourse Of The New Age (E.O.T.N.A.) specializes itself in the hand-crafted conception of industrial products.
E.O.T.N.A. collaborates with contemporary artists, illustrators, graphic designers and photographers to edit, exhibit and commercialize a graphic and plastic response to a series of records from Chicago House Music produced between 1984 and 1999 that didn't have any artwork at the time of their first commercial distribution.
©
_poster : Photography by Diane Arques / ADAGP, Paris, 2019
01

Poster EOTNA

Printing Process : Offset (Black & Silver)
Size : 400 x 600 mm | 250 copies
02

Exhibition booklet

Printing Process : Digital Print & Silver Hot-foiled
Size : 210 x 270 mm | 50 copies
03

Promotional asset — Offprint Art book fair T-shirts

Partnership with Edwin Europe
Printing Process : Silkscreen (Black)
Sizes : S, M, L | 250 copies
04

Poster Nusignal dyptich

Printing Process : Digital print (Black)
Size : 420 x 594 mm | 50 copies
05

Exhibit hall plan

Printing Process : Digital print (Black)
Size : 210 x 400 mm | 50 copies
06

Stickers

Printing Process : Digital (Black)
Size : 125 x 50 mm | 500 copies
07

Exhibition sign

Printing Process : Adhesive vinyl lettering
Size : 80 x 1550 mm | Unique