_poster : 120×176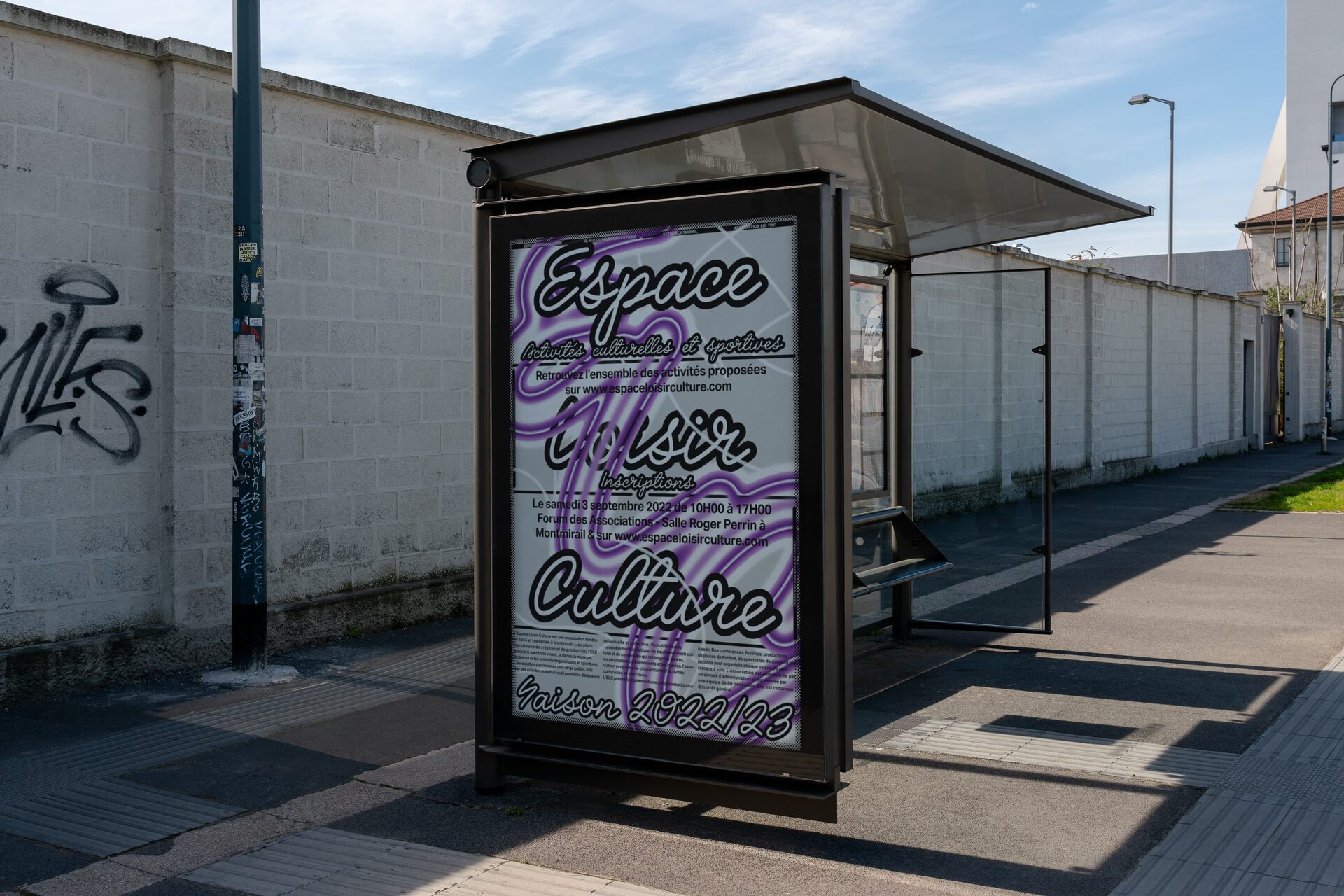 _booklet : cover, full view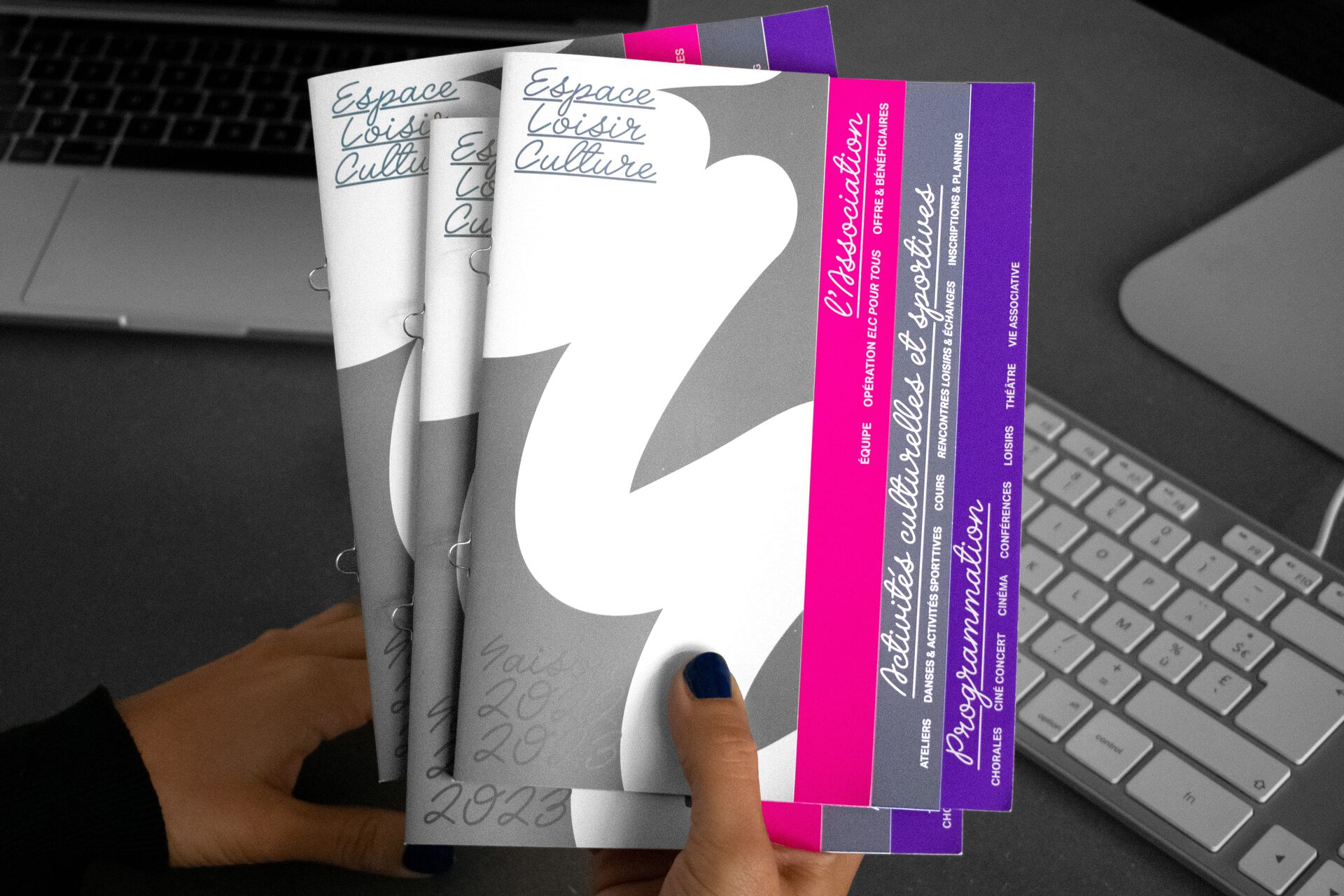 _booklet : two-page spread 01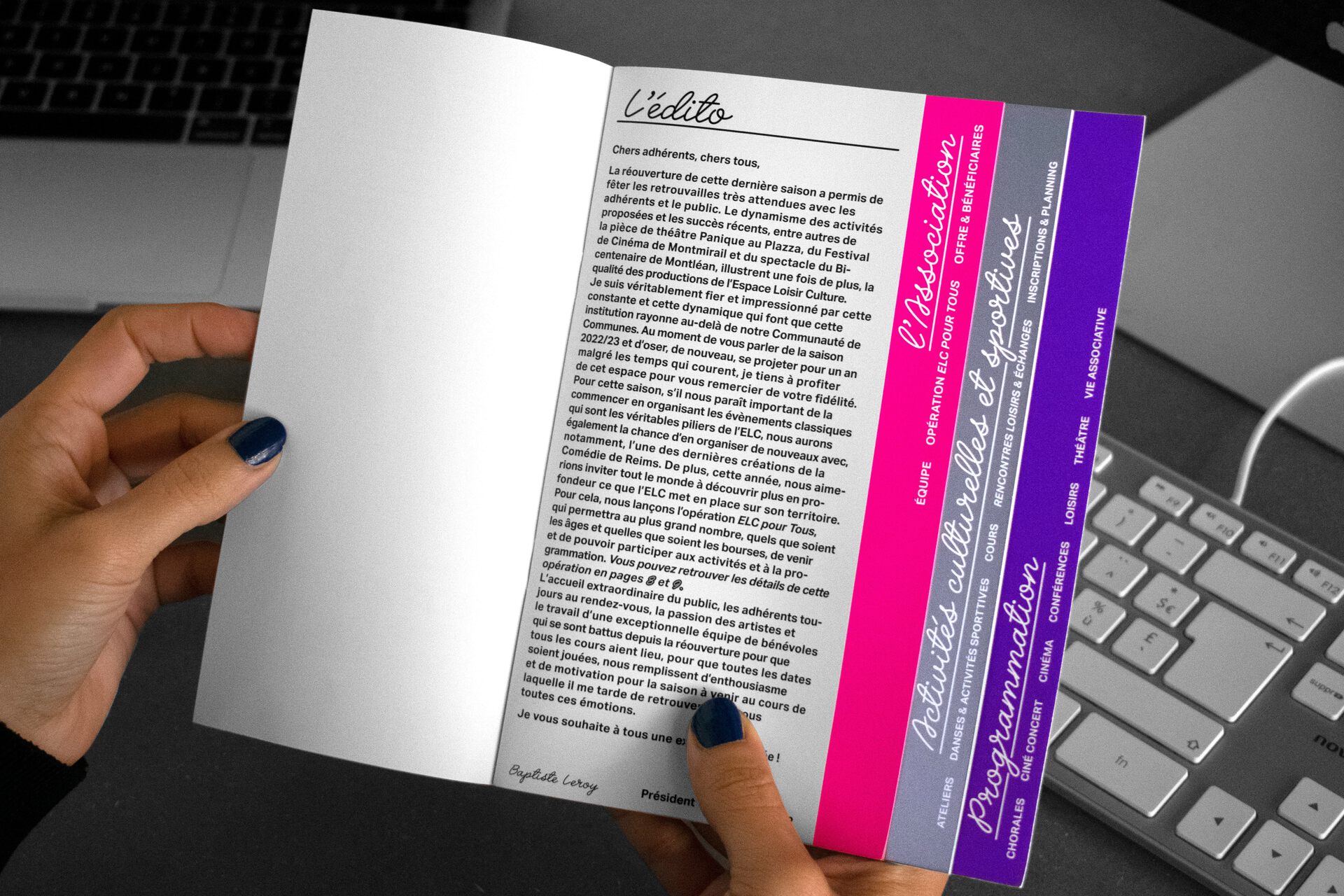 _booklet : two-page spread 01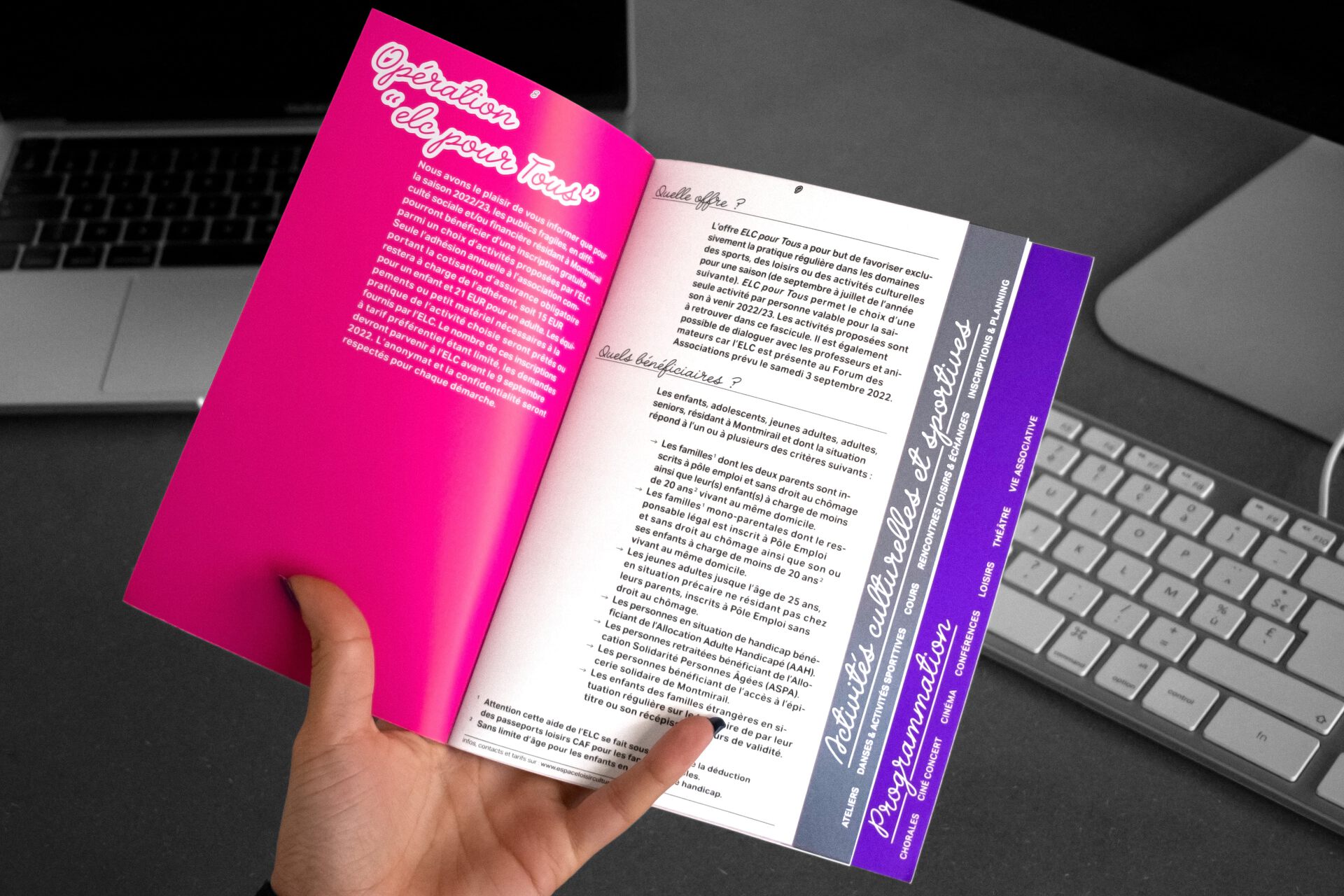 _booklet : two-page spread detail
_booklet : two-page spread 02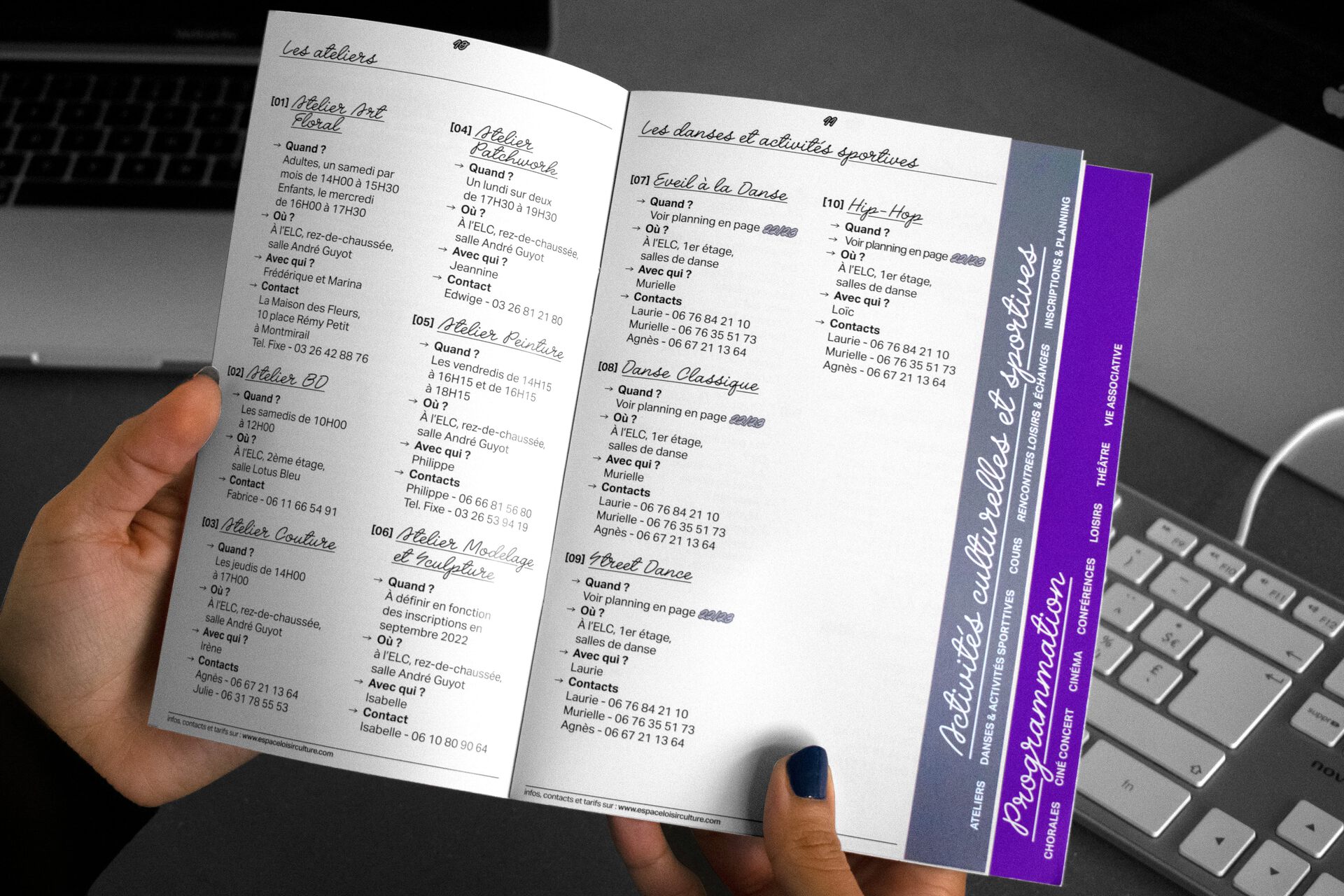 _booklet : two-page spread 03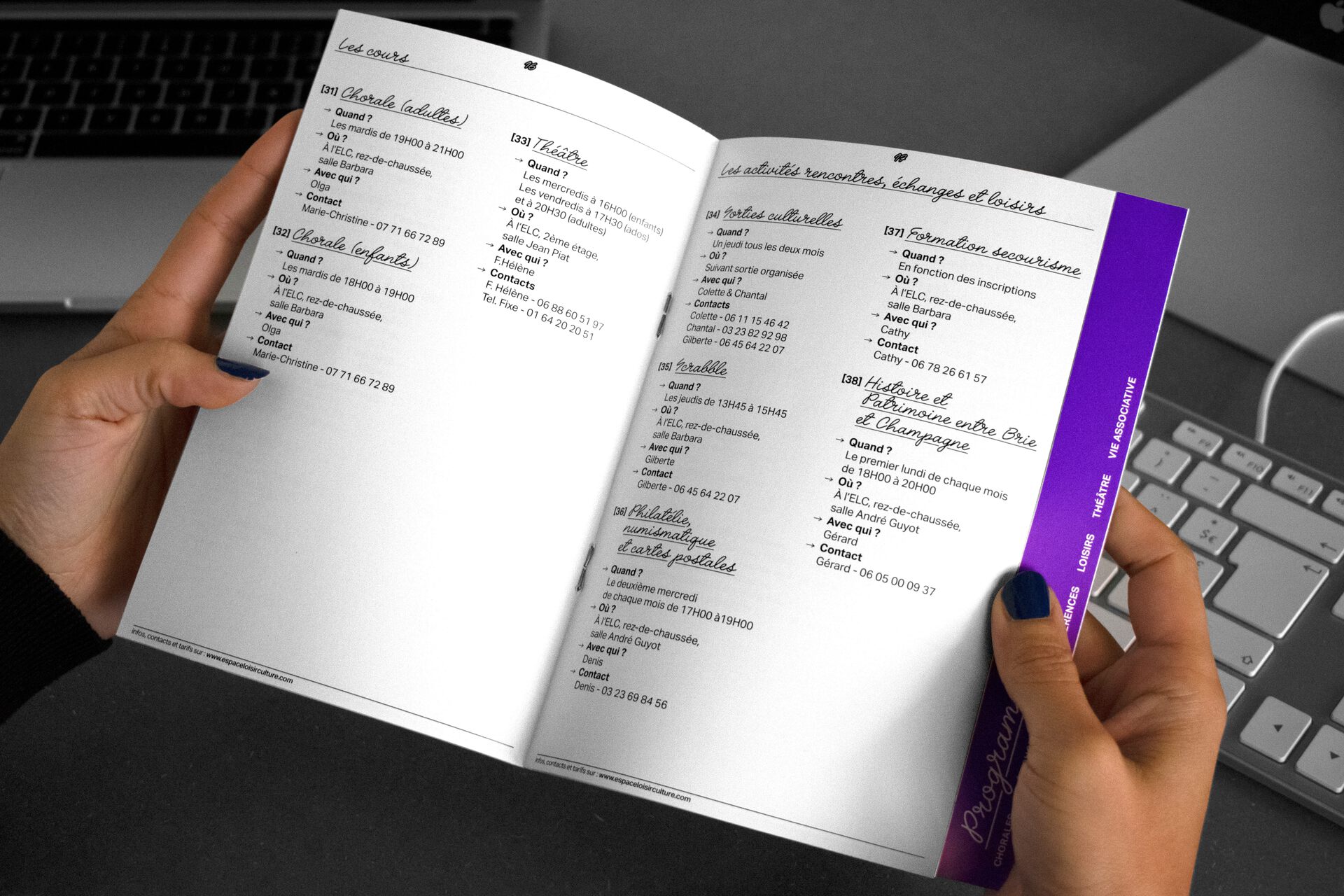 _booklet : two-page spread detail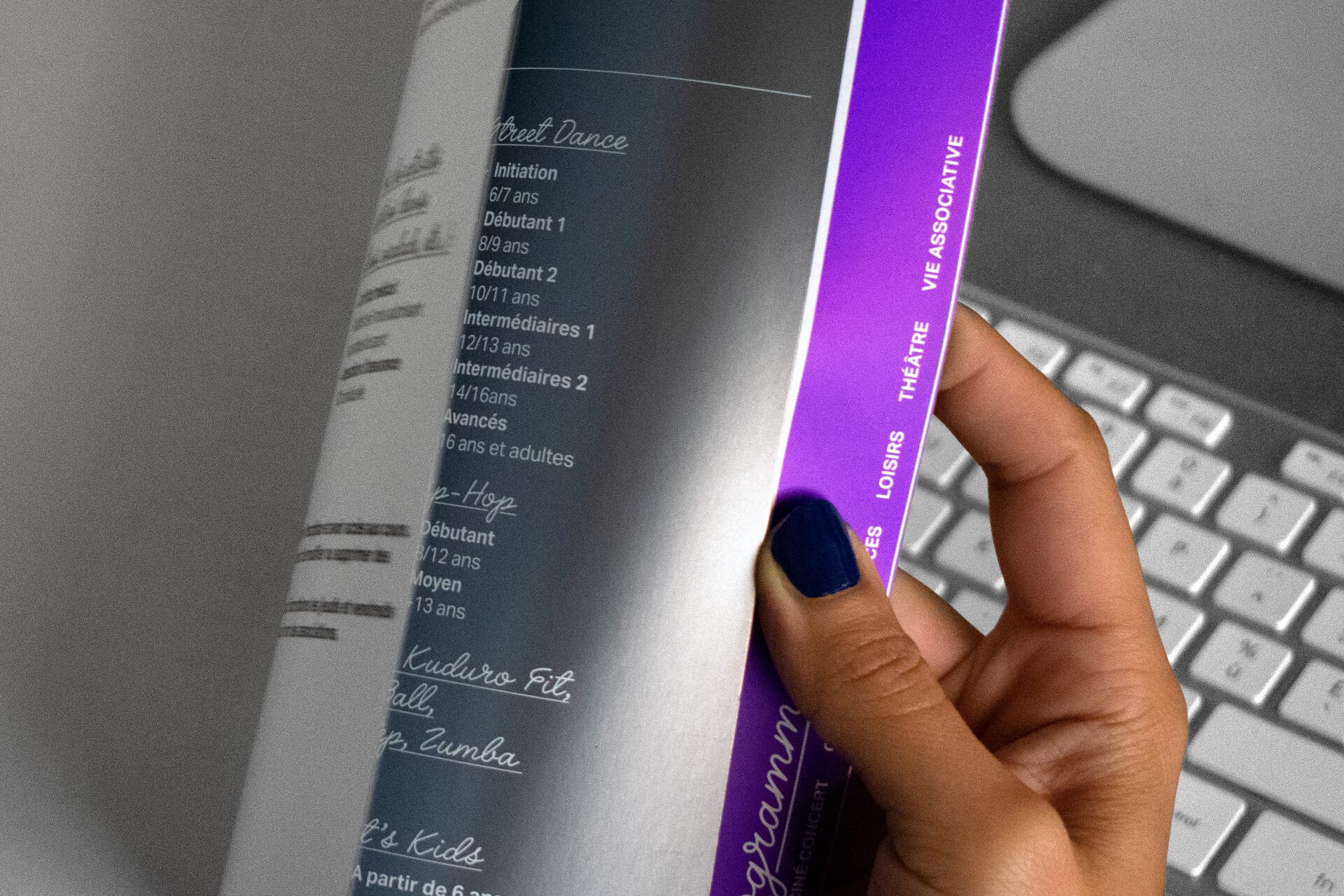 _booklet : two-page spread 04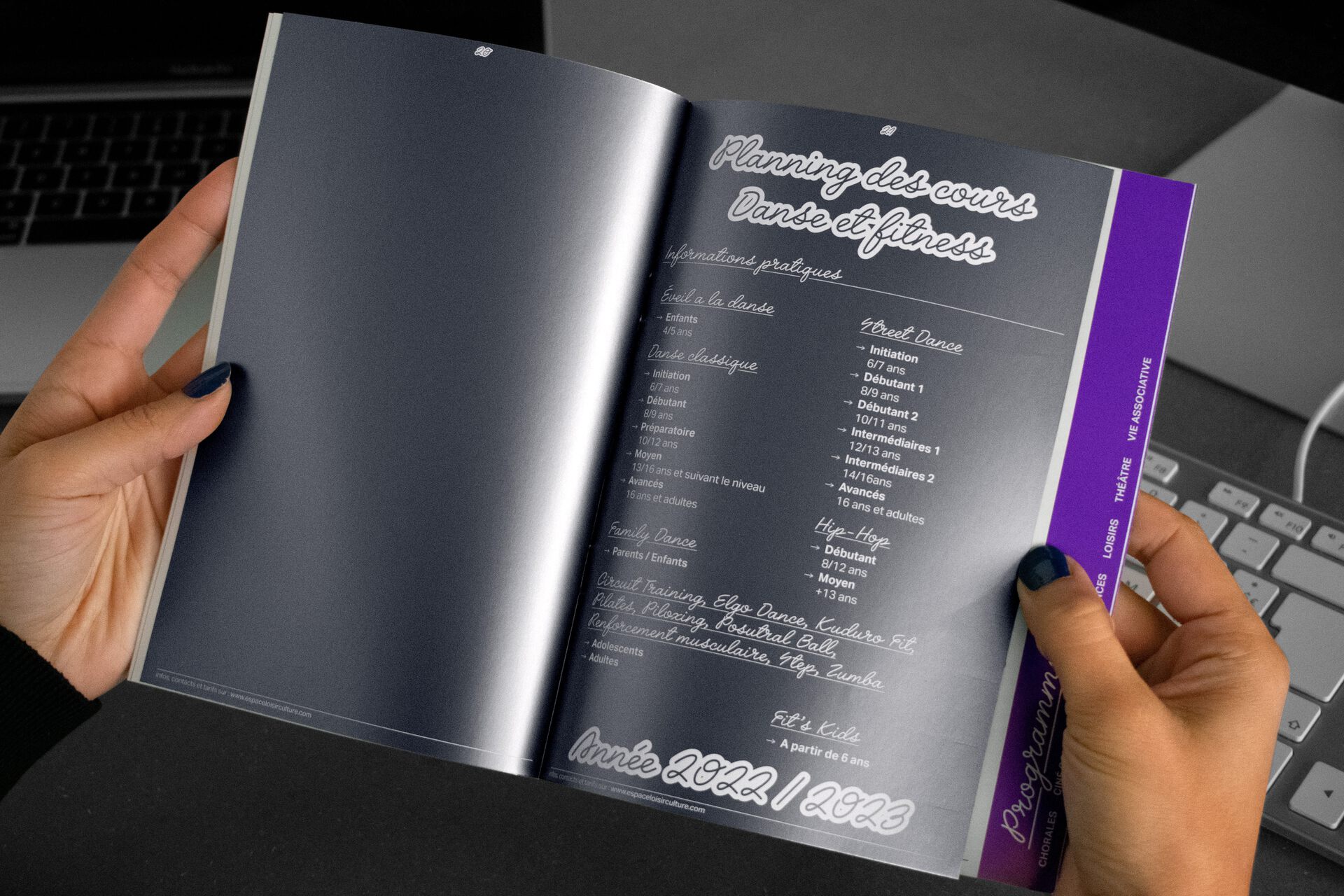 _booklet : two-page spread 05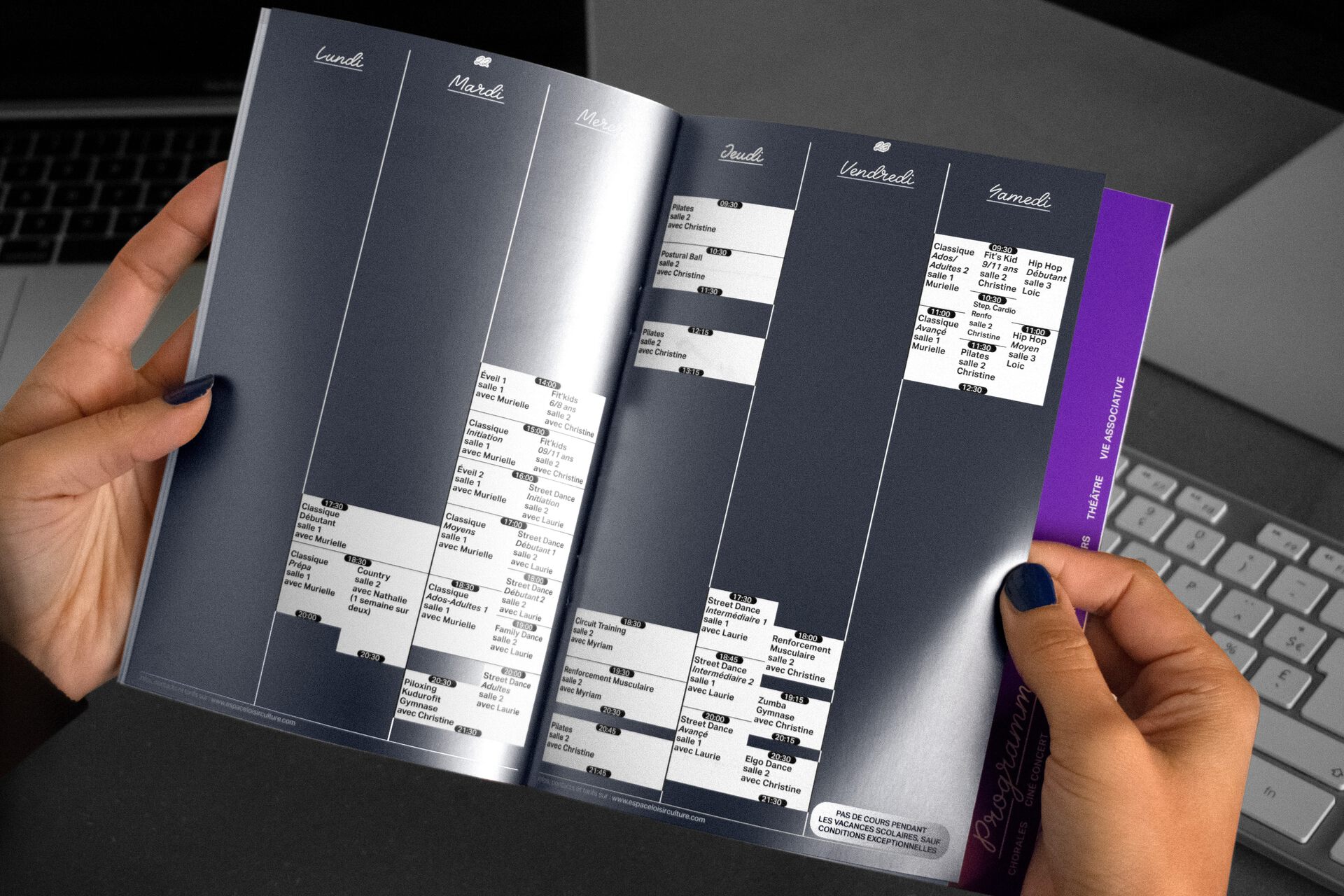 _booklet : two-page spread 06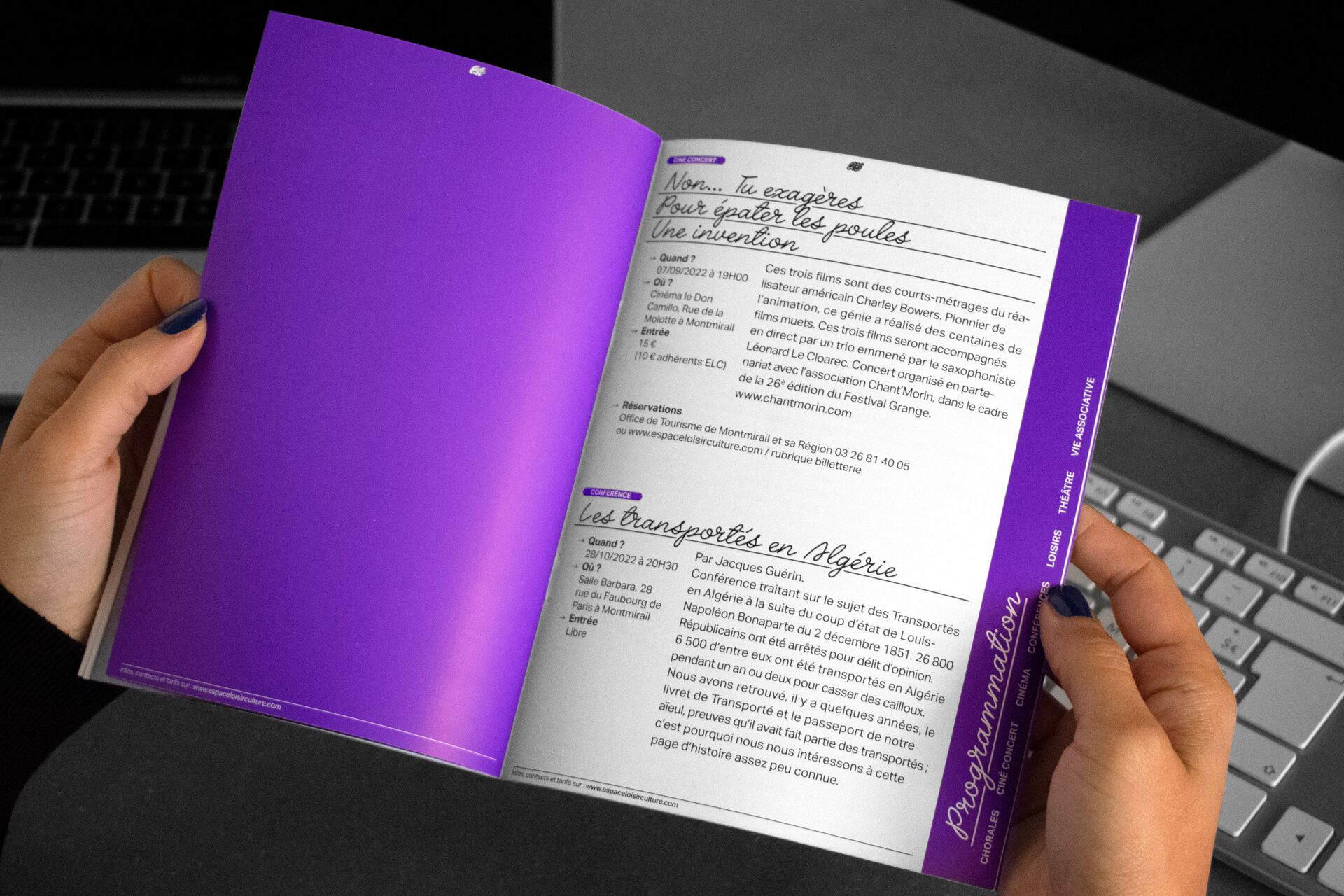 _booklet : two-page spread 07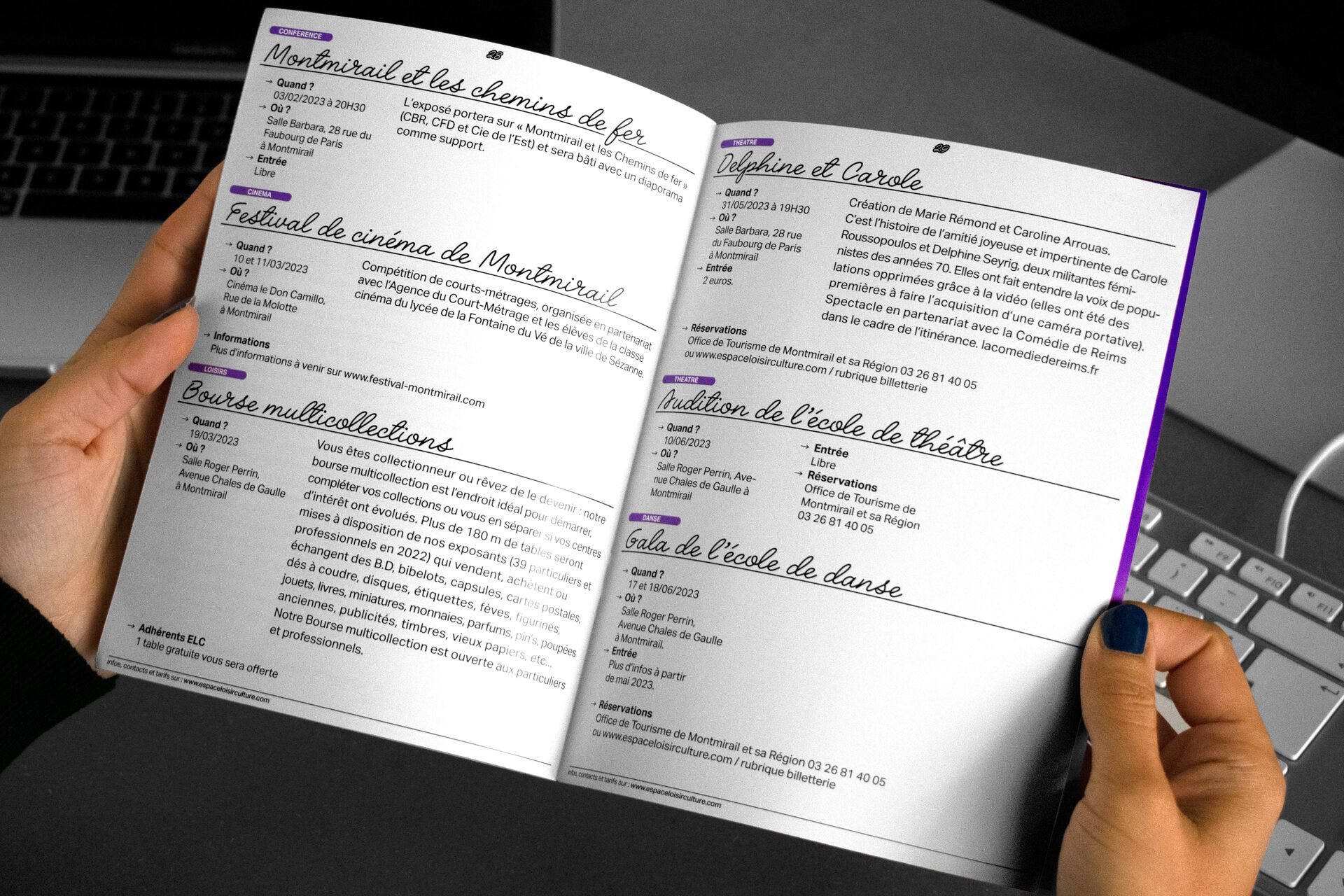 Descr.
Cultural Association
Area
Grand Est region, FR
2022/2023 Season program booklet & poster designed for Espace Loisir Culture, a non-profit organisation of the Grand-Est region in France.
The Espace Loisir Culture is an association founded in 1966 and located in Montmirail. A multi-disciplinary place of creation and production, the ELC associates live performance, dance, music cinema and linguistic and sports activities. The association addresses itself to the largest public, so that its activities are a popular tool of individual and collective elevation. It is a true place of artistic gathering, of cultural bubbling and of conviviality that mixes genres, and audiences, the association offers about fifty cultural and sports activities. The ELC also presents a cultural program. Conferences, festivals, productions of plays, dance shows and presentations are organized each season from September to June. The association is administered by a board of directors and is run by a team of by a team of 80 volunteers. It is recognized as being of general interest.
©
Copyright — PPOffice 2022
01

Season program booklet

Printing process : Offset (4 spot colors + black)

Dimensions : multi-format | 15 000 copies

Printing to the care of Typofset (Montreuil, FR)
02

Season poster

Printing process : Numeric press

Dimensions : 120×176 cm