_experimental short movie
_exhibition view : Stedelijk museum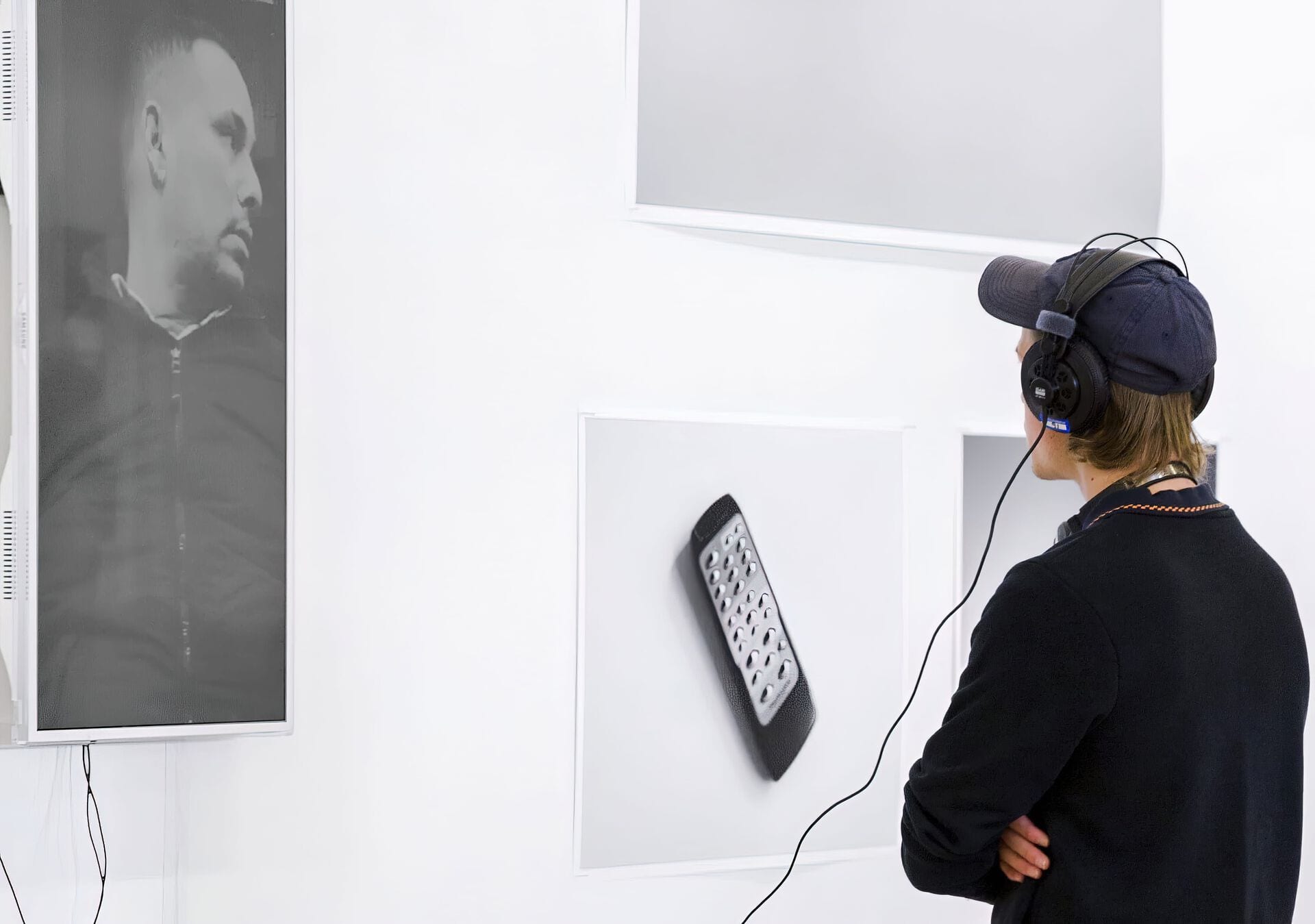 _exhibition journal : two-page spread detail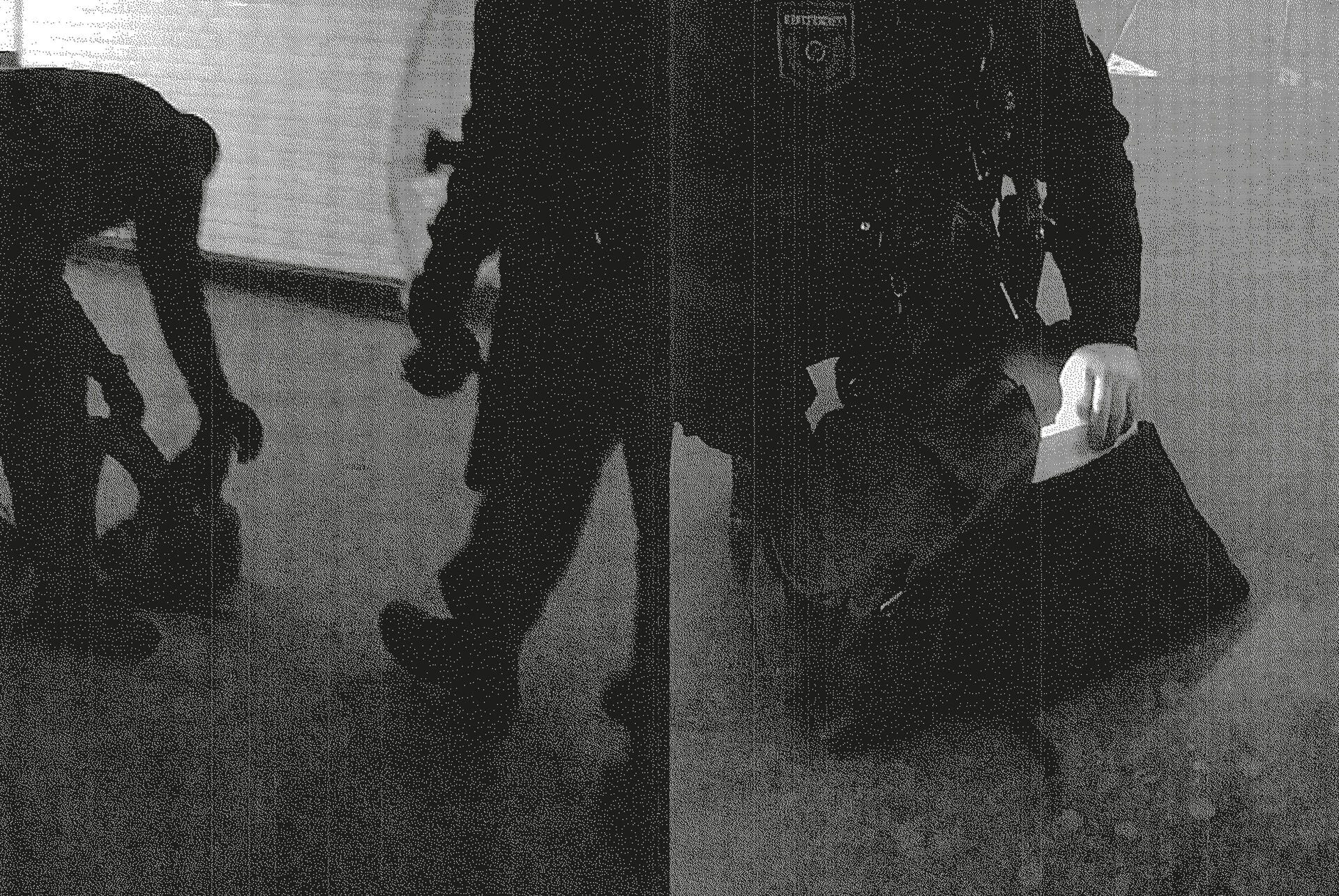 _exhibition journal : cover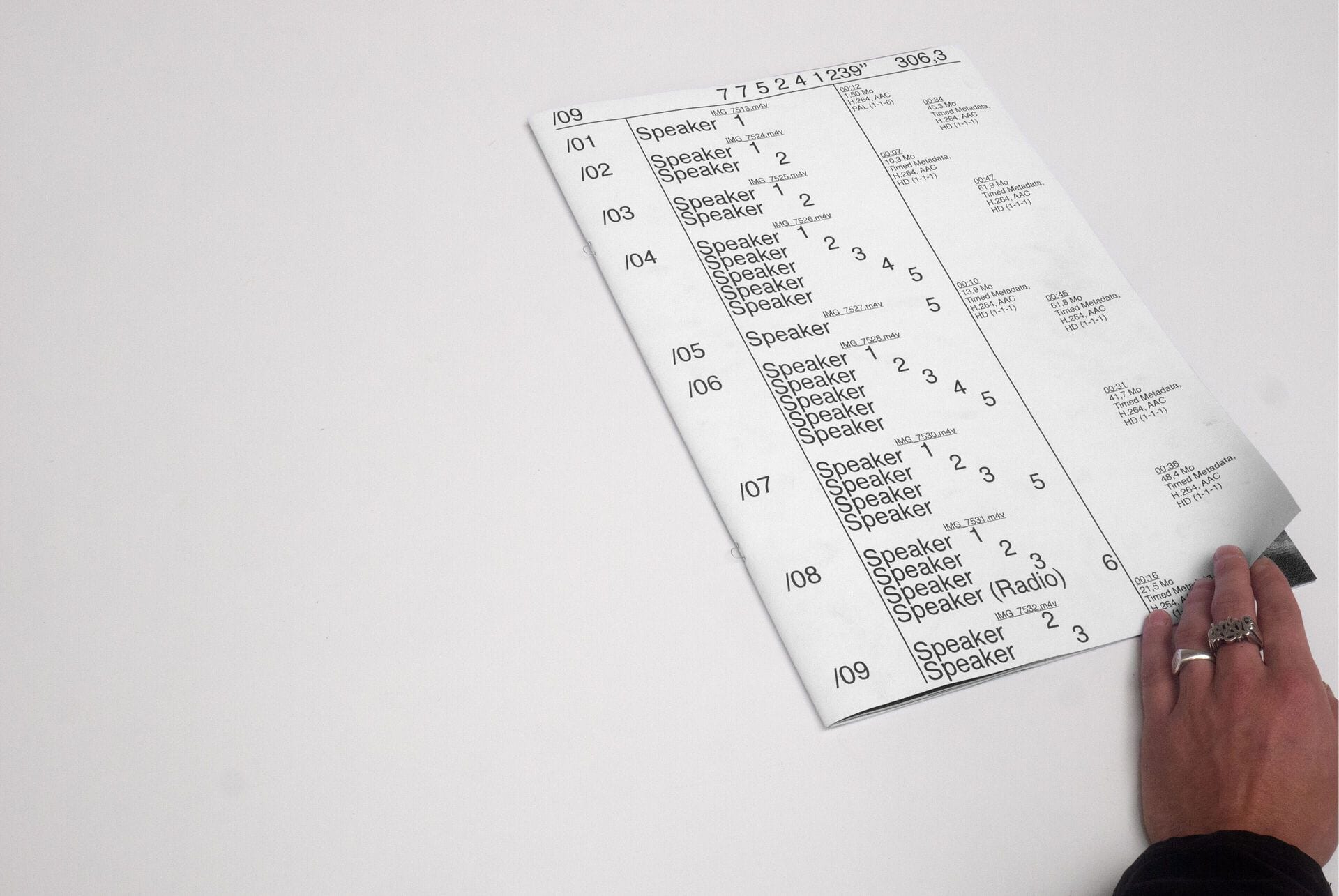 _exhibition journal : two-page spread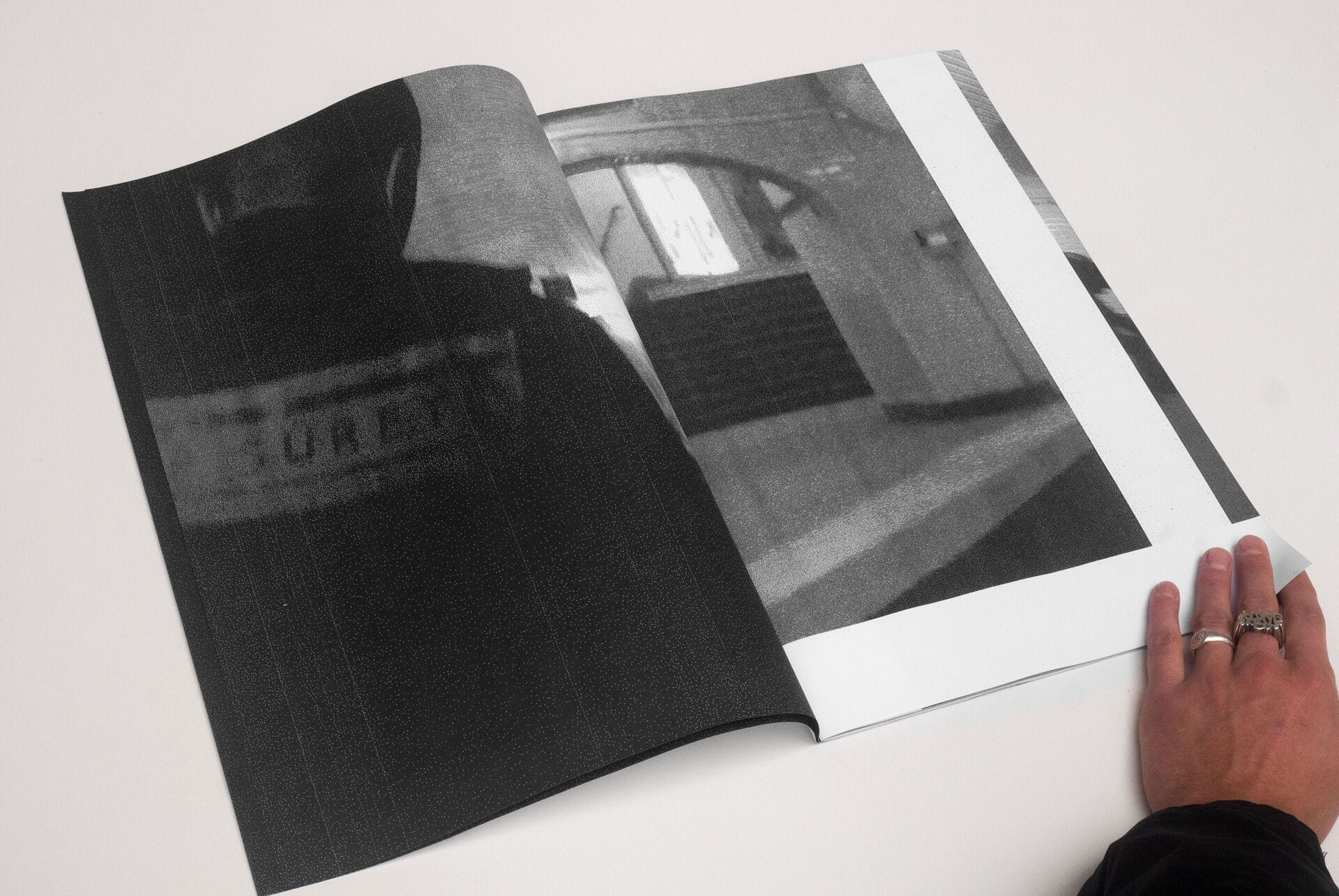 _exhibition journal : two-page spread detail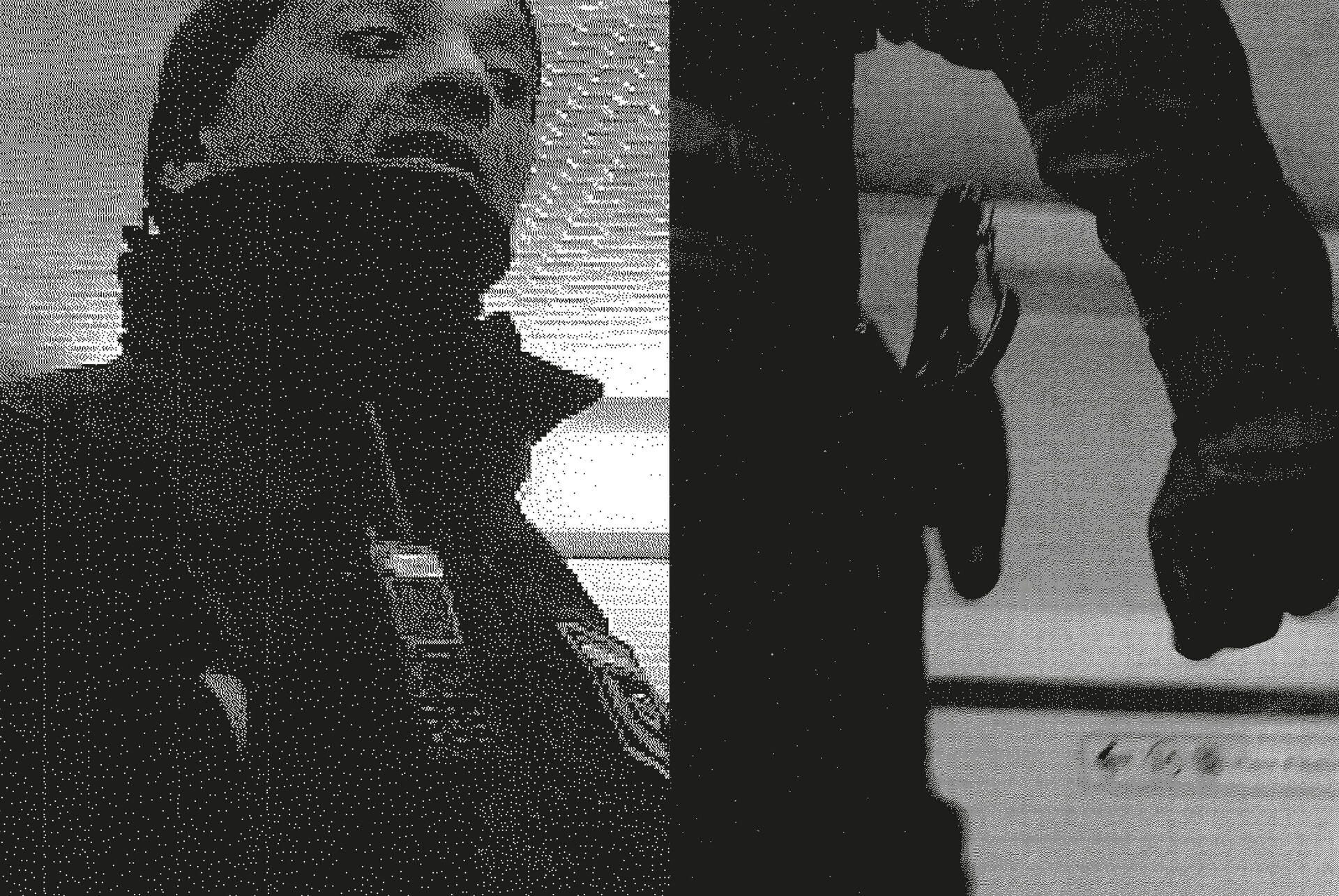 _exhibition journal : two-page spread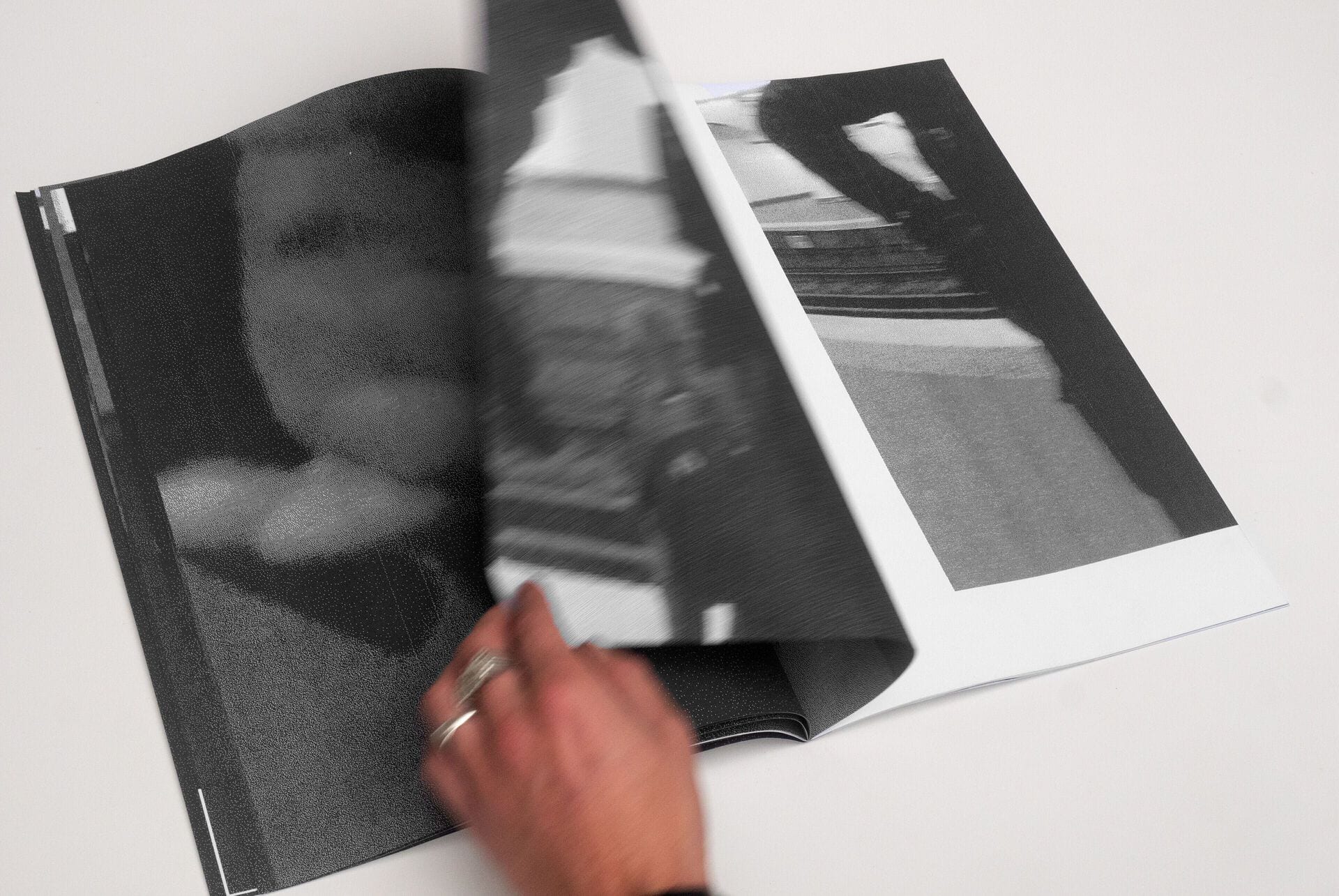 _exhibition journal : two-page spread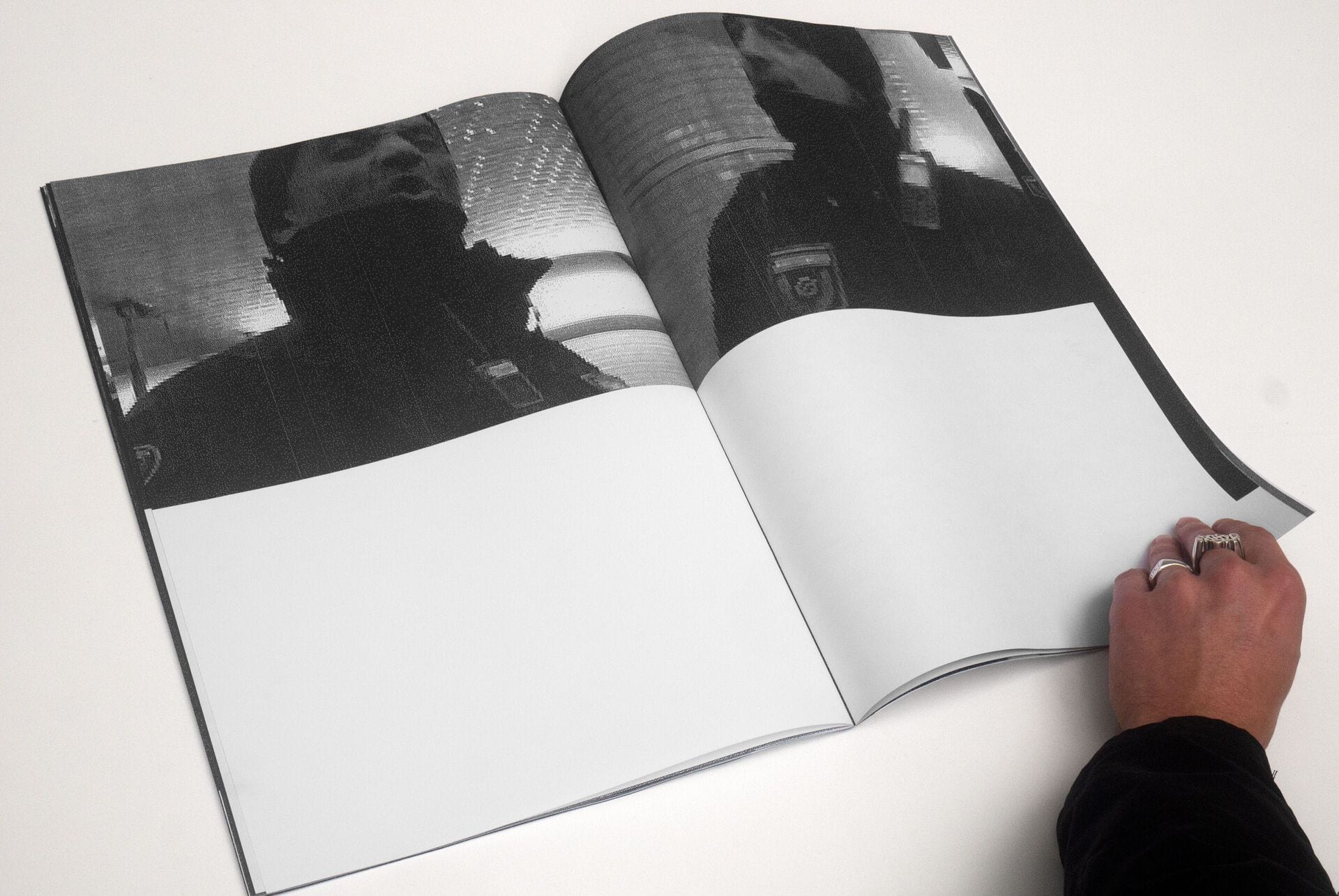 _exhibition journal : two-page spread detail
_exhibition journal : two-page spread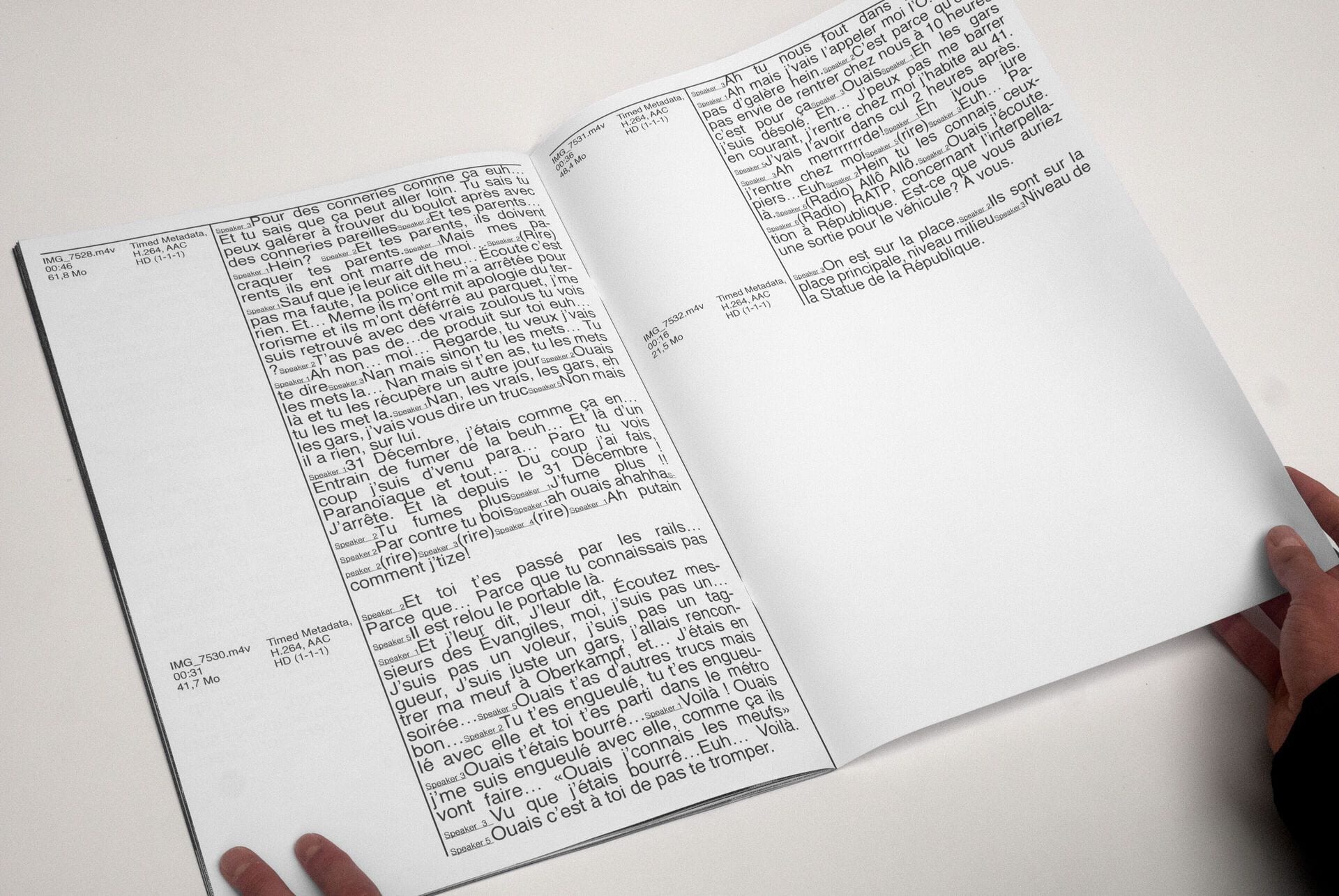 _exhibition journal : two-page spread detail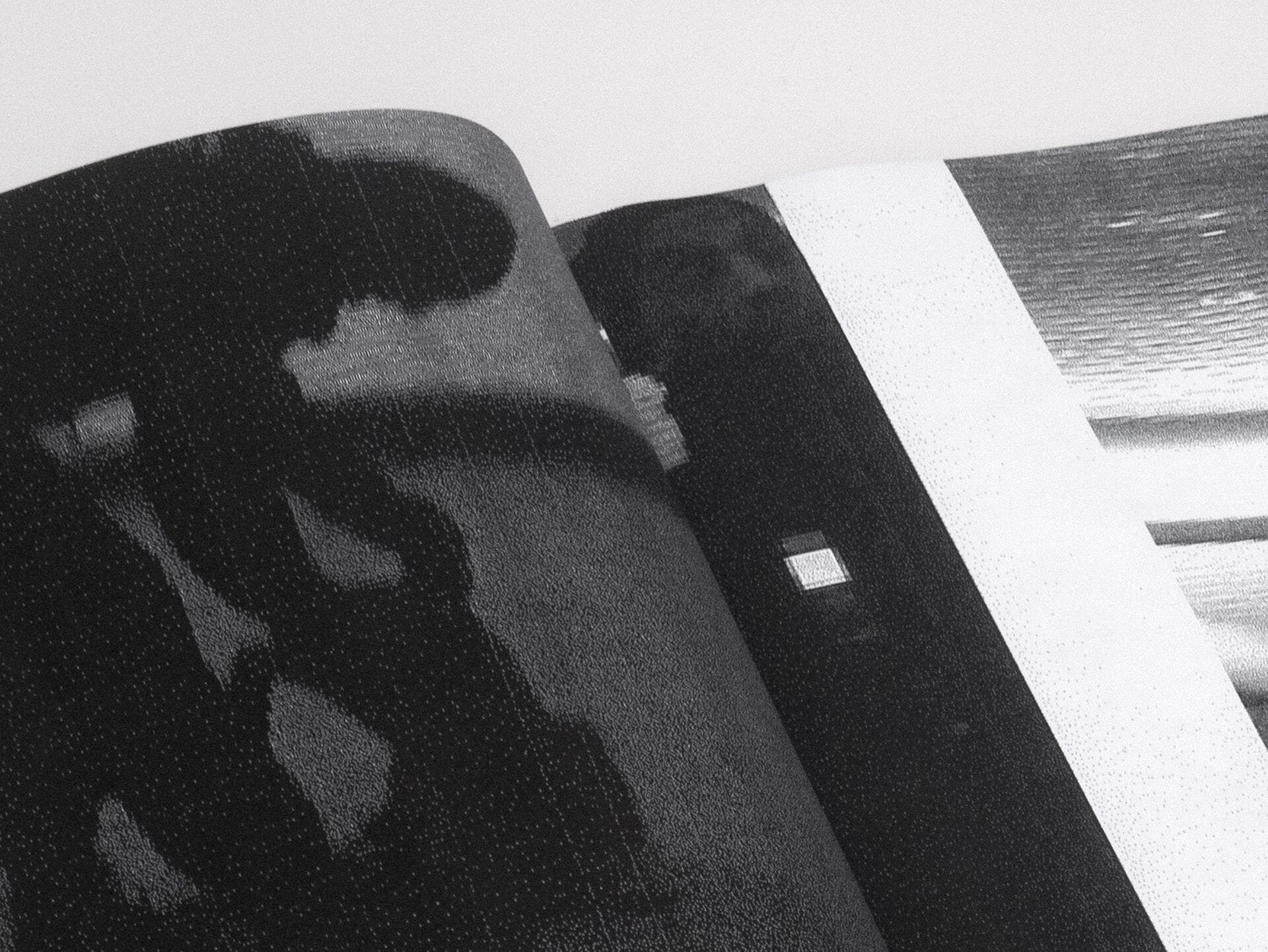 _exhibition journal : two-page spread detail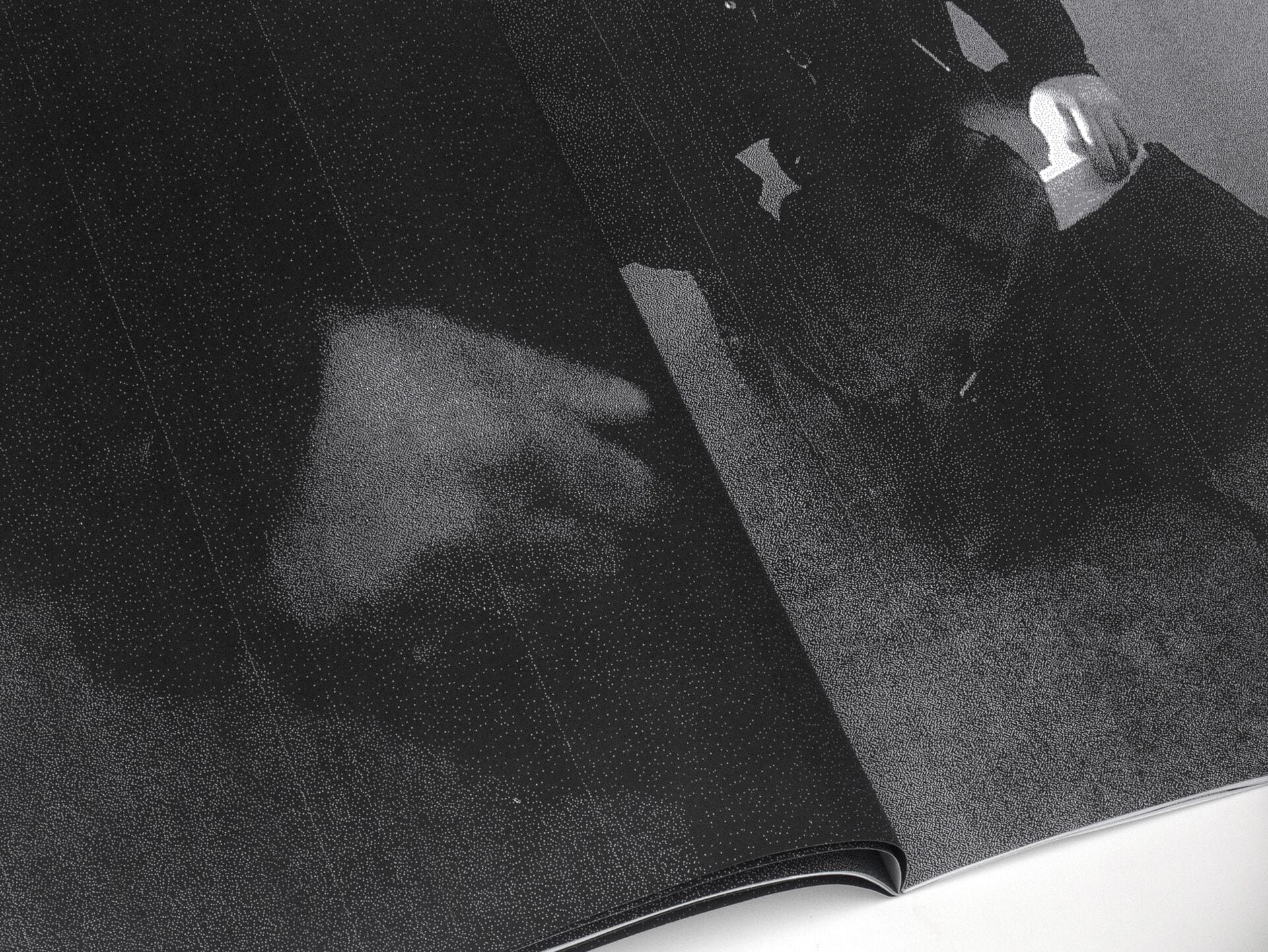 _exhibition view : Stedelijk museum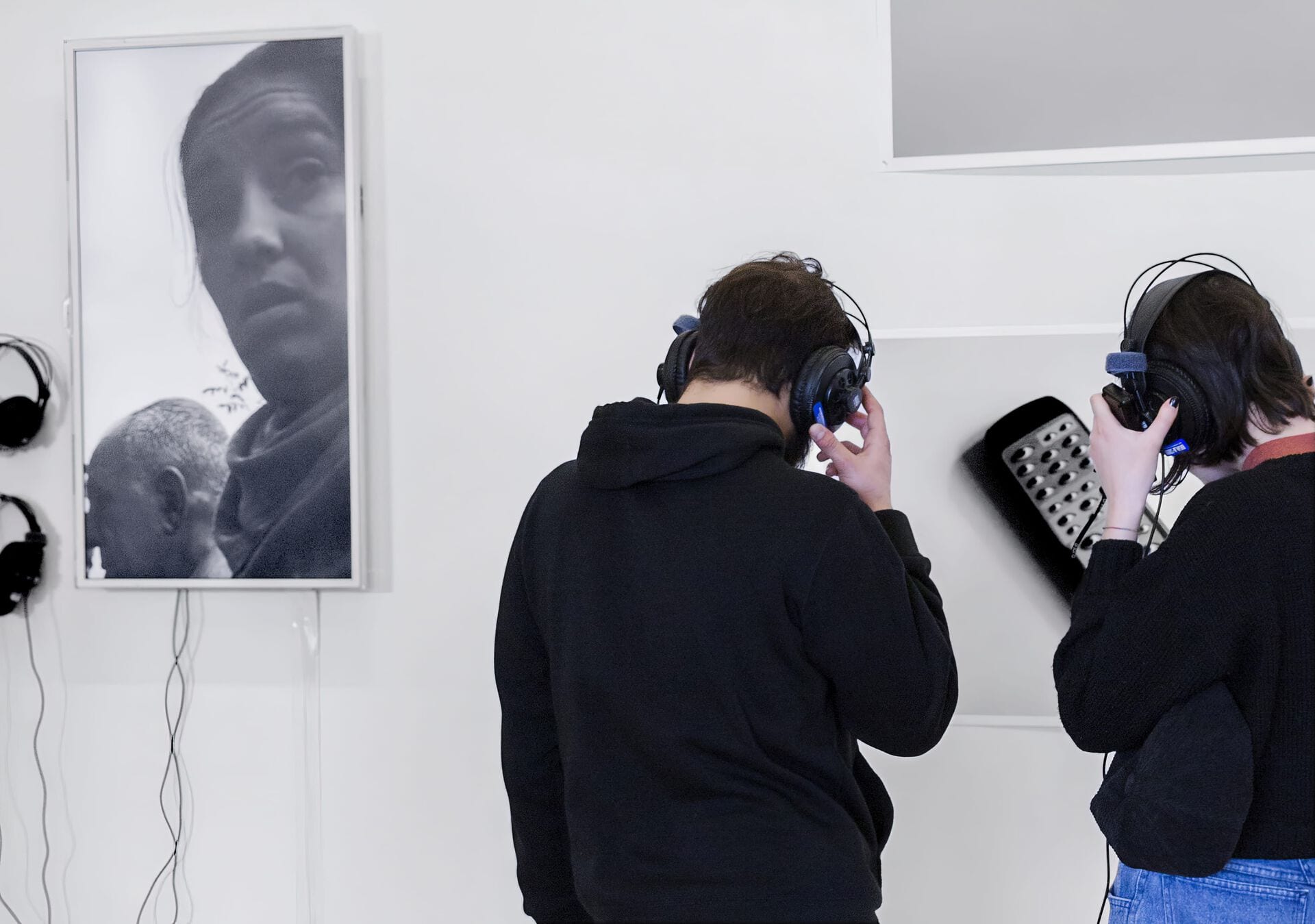 Descr.
Group show
Area
Amsterdam, NL
Evangiles is a one-channel experimental video installation created by Tasio Bidegain alongside artist and designer Pierre Dufresne from the Panama Papers Office.
This black-and-white video sets a mysterious and uncomfortable atmosphere as crude shots of Paris' underground world unfold on the screen. Filmed and edited by the duo, the video depicts several short scenes linking up together in a mosaic of images portraying the visual manifestations of injustice in Paris as witnessed by them.
Derangement and fascination emanate from the images as they unfold. From burning cars to cryptic images of police control and testimonies of migrants, the picture of the city of lights painted by the artists avoids clichés to give a raw insight on the invisible forces that control the city. Giving a place to the unseen and underlaying scenes and bodies that make this capital city so unique is at the heart of the this short experimental film.
Throughout the 3'13" runtime of the movie, the rhythm of the sequences accelerate in a turmoil of violence and frustration, the ambiguity of the images leaves no room for simplistic interpretations: cops and criminals are altogether in world in which justice is nowhere to be found. This work was made on the occasion of the Uncut Festival at Stedelijk Museum.
©
Copyright — PPOffice 2019.
01

Justice nulle part

Experimental short movie & sound design

Co-directed by Tasio Bidegain & Pierre Dufresne.
02

Exhibition journal

Printing Process : Inkjet printing

Size : 280×405 mm | 50 copies.