_lettering : detail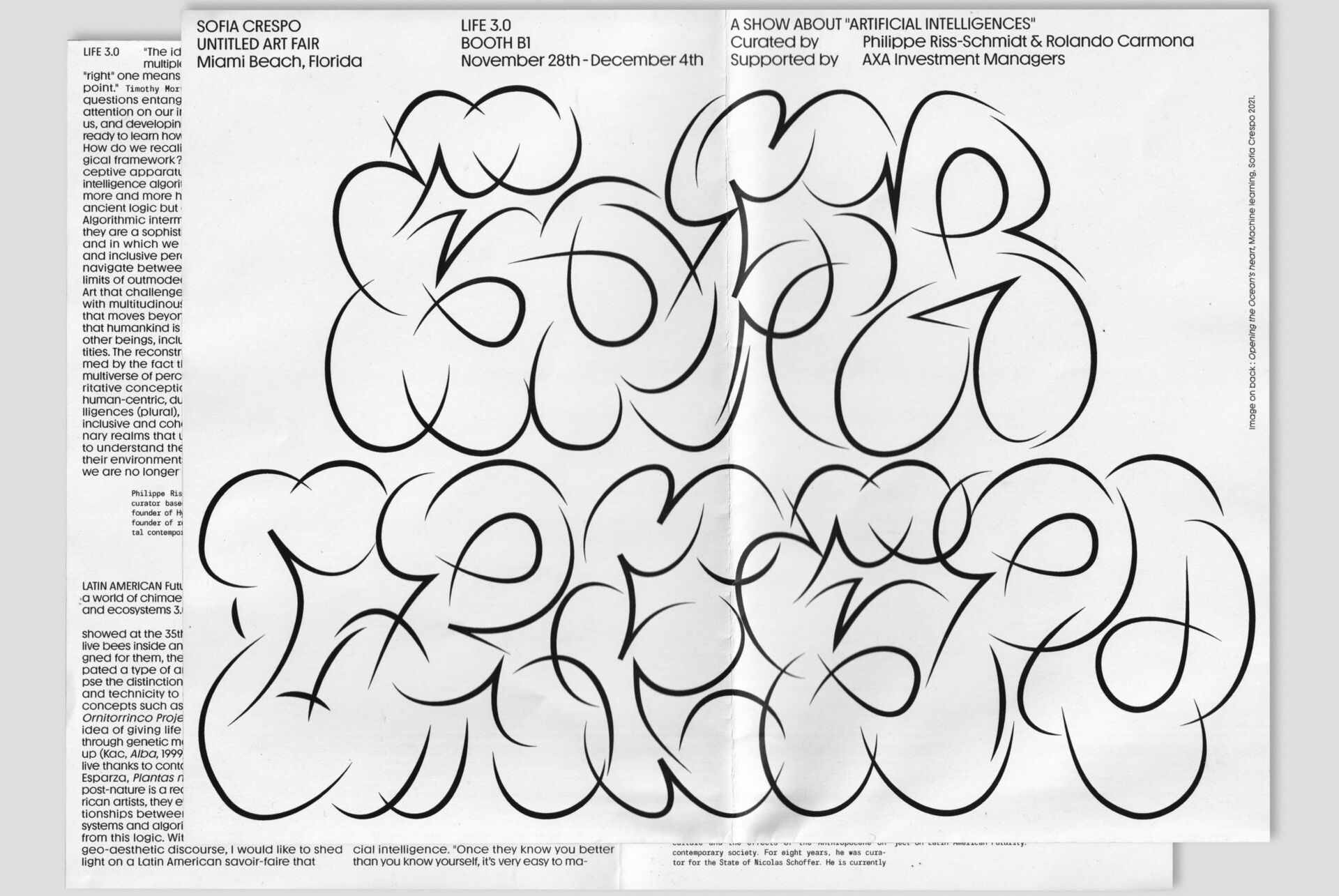 _lettering : full view installation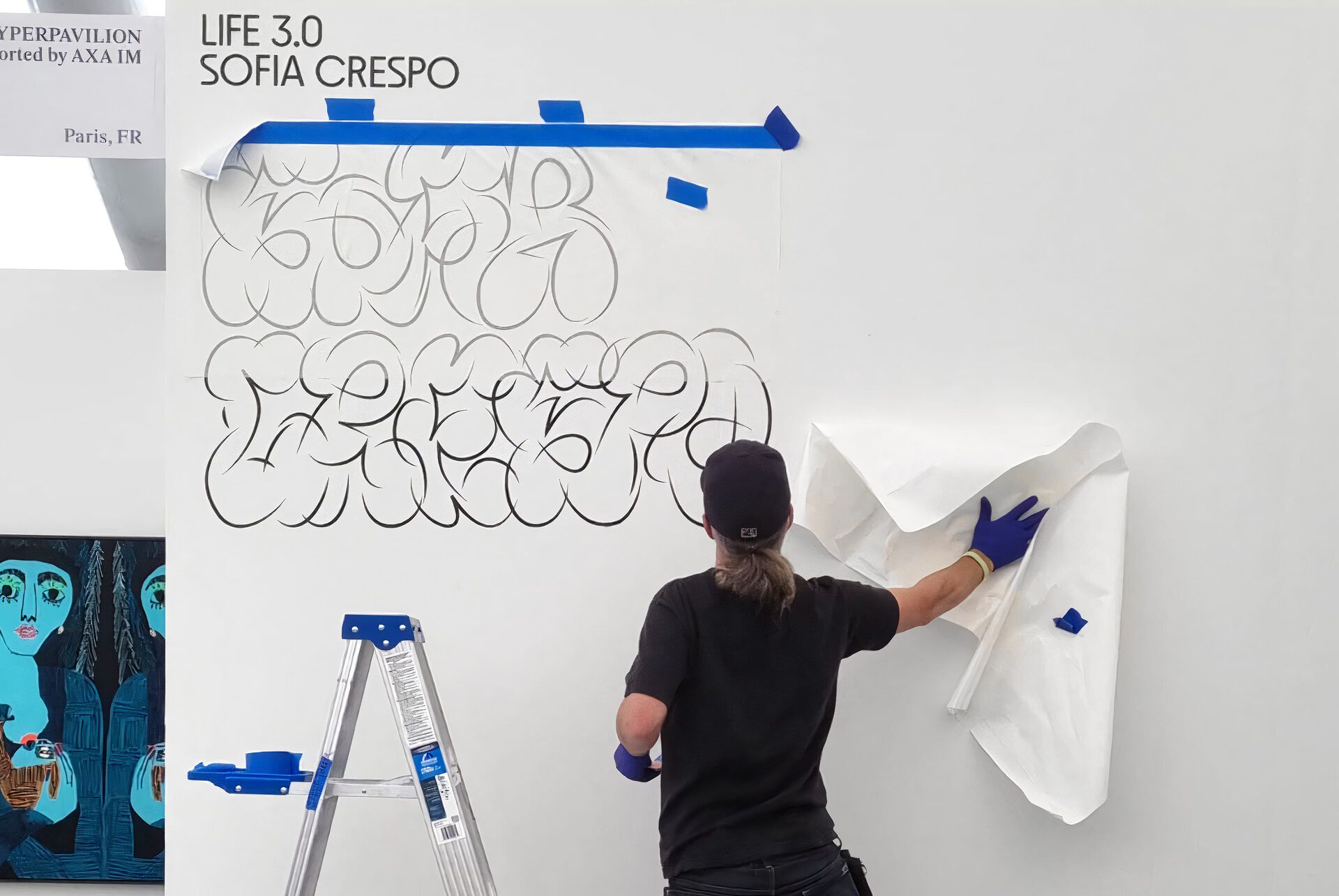 _leaflet poster : details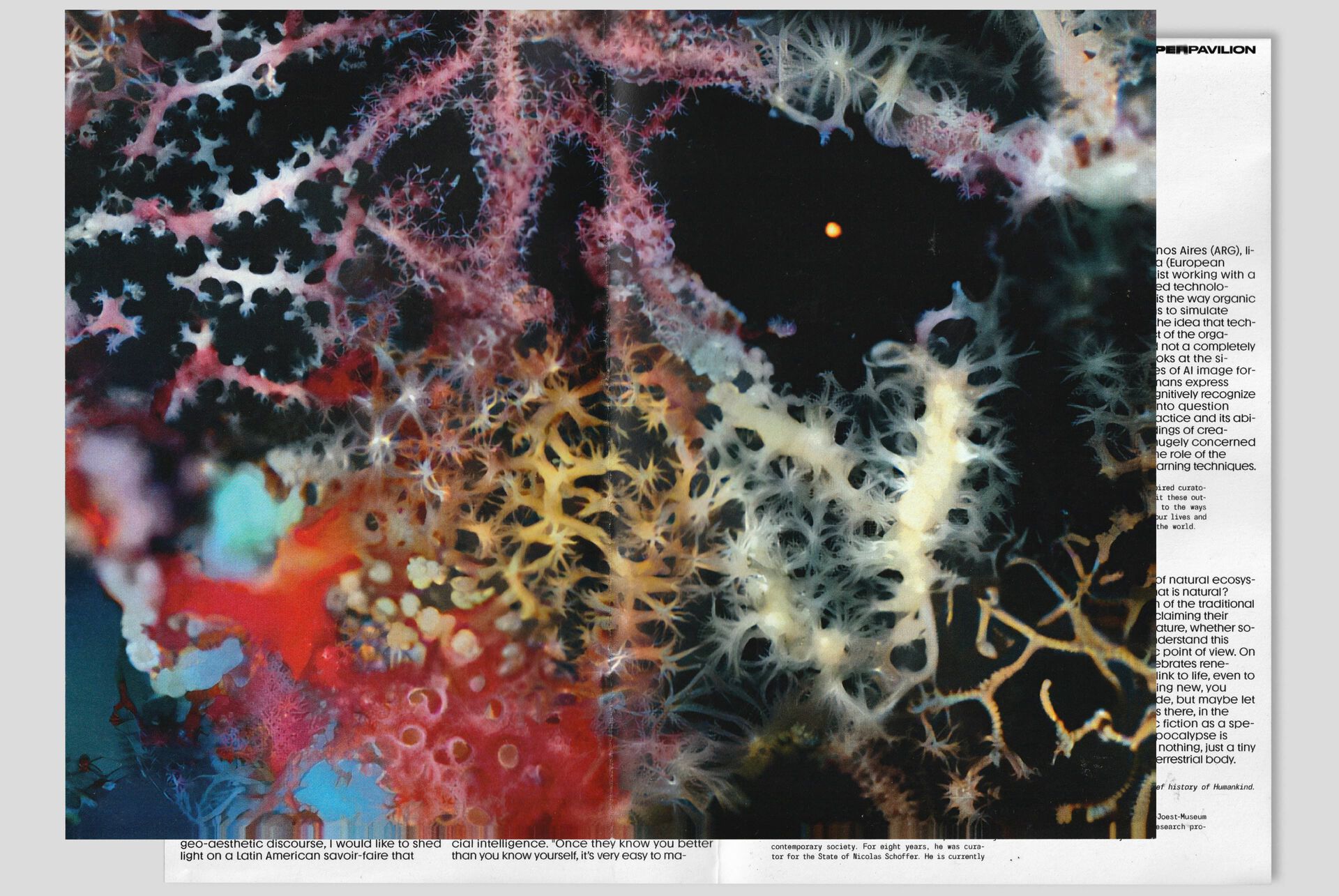 _sofia crespo : exhibition titling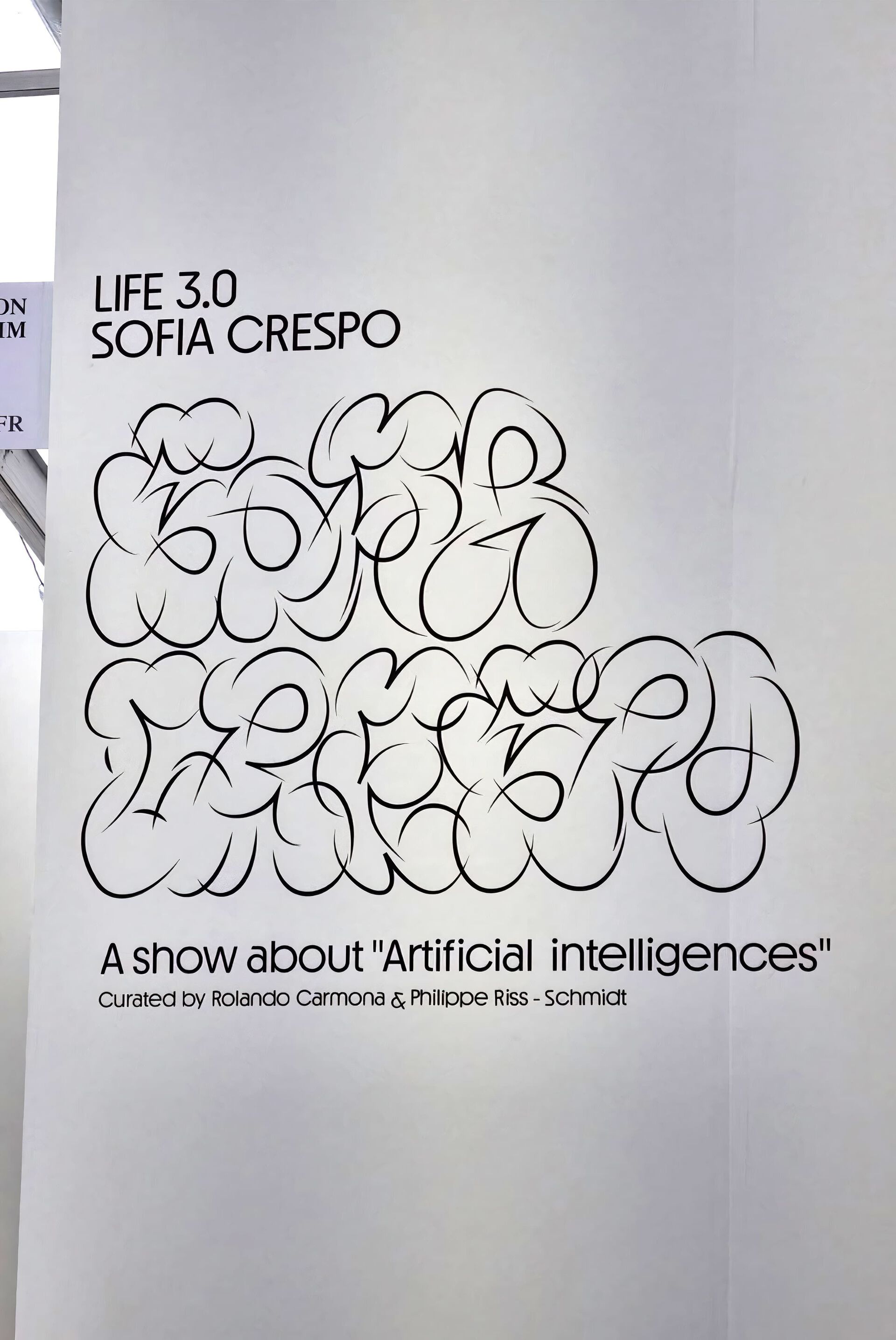 _leaflet poster : details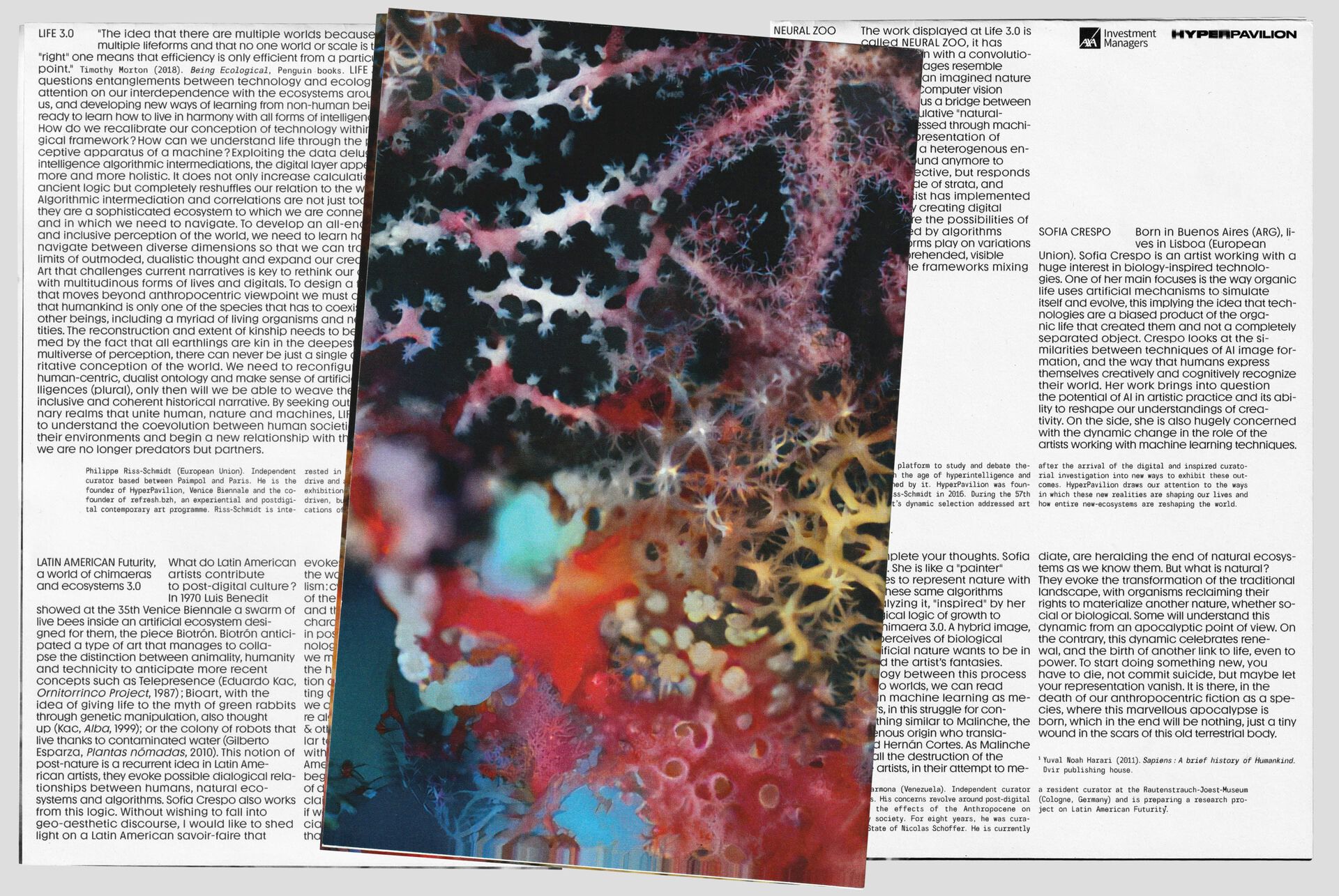 _leaflet poster : details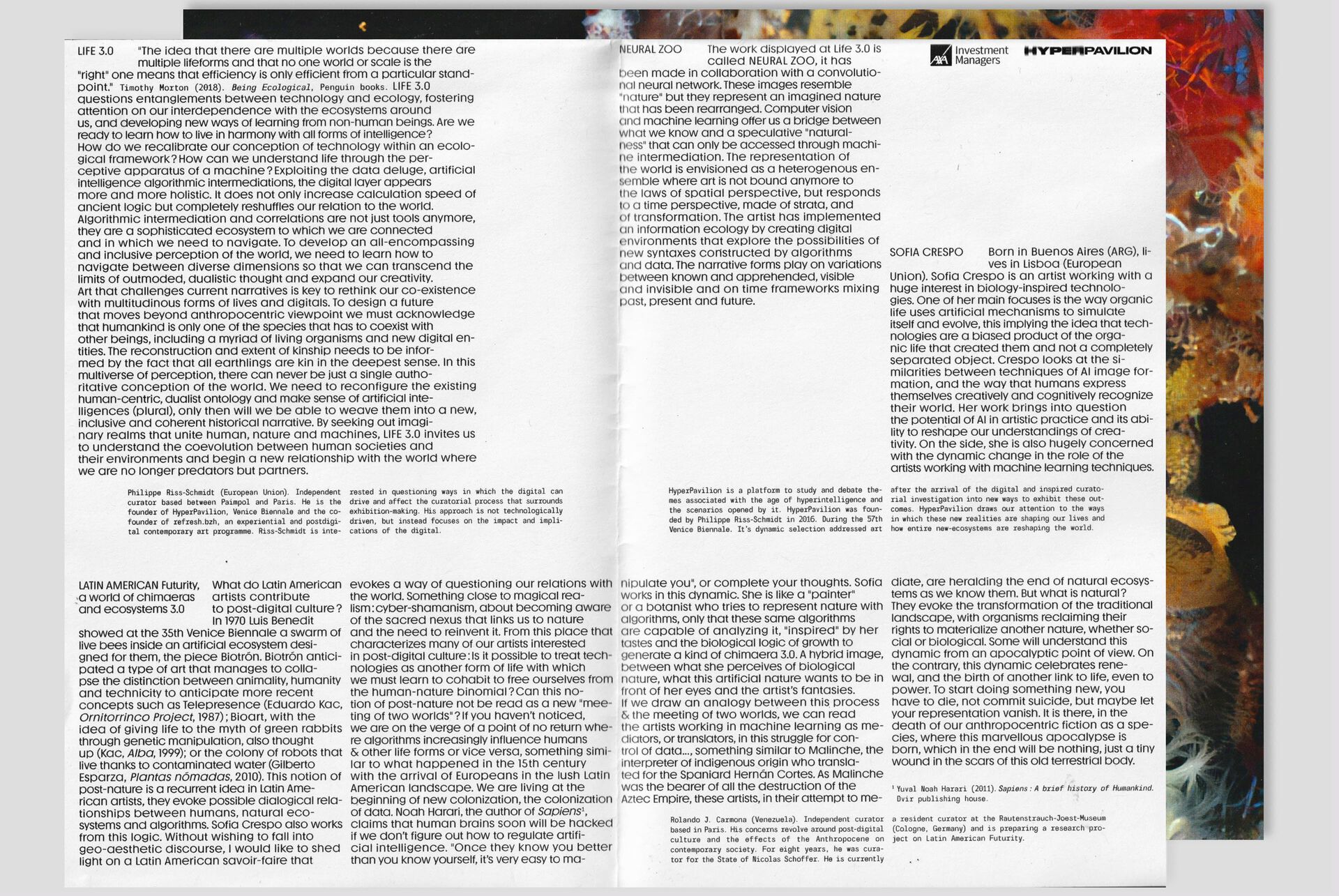 _leaflet poster : image détails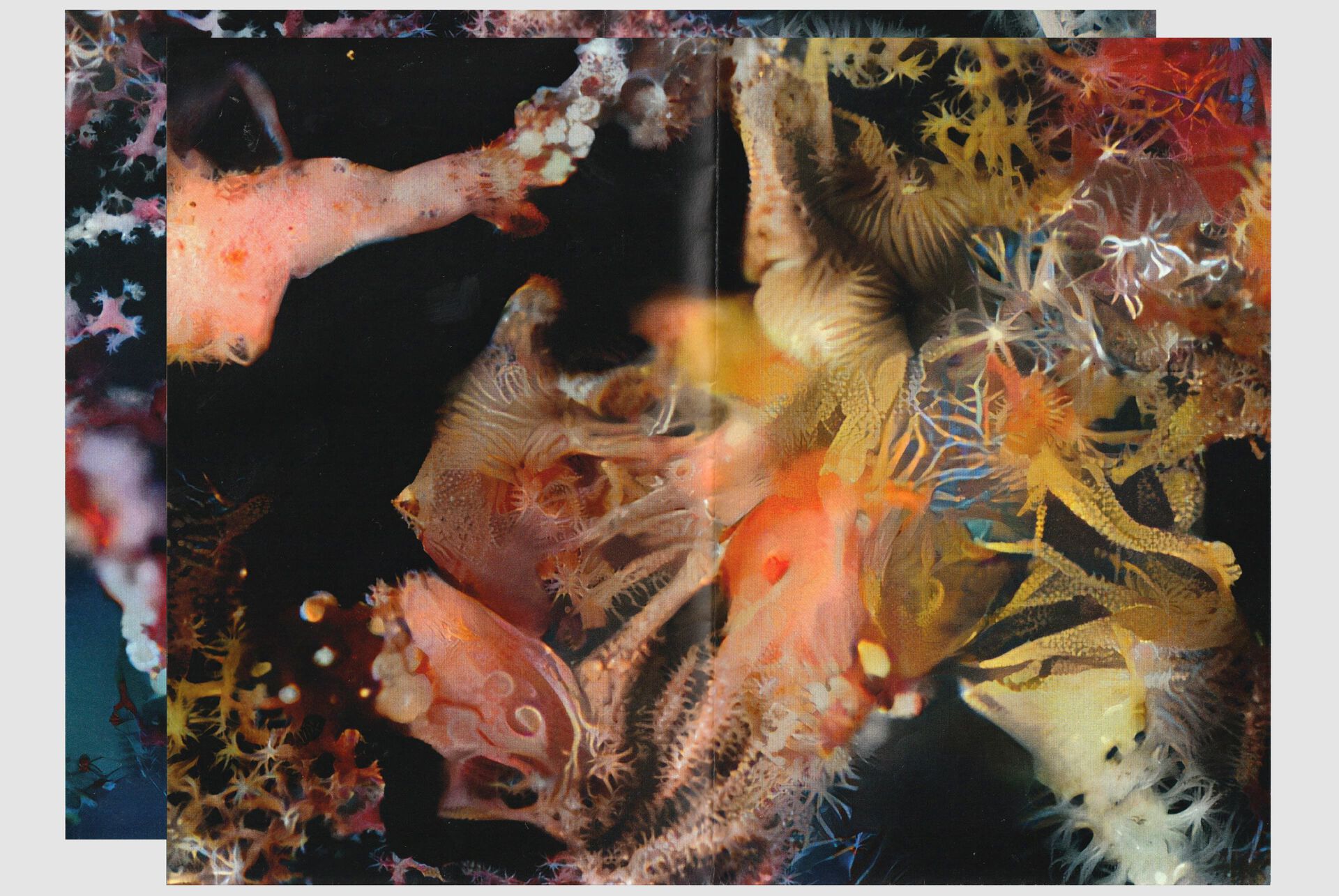 Descr.
Solo Art Show
Area
Miami, Usa 🇺🇸
Communication materials designed for the Hyperpavilion's art space featuring the work of Argentinian neural artist Sofia Crespo. The solo show LIFE 3.0 was on view during Untitled Art as part of Art Basel Miami Beach.
HyperPavilion is a platform to study and debate themes associated with the age of hyperintelligence and the scenarios opened by it. Founded by Philippe Riss-Schmidt in 2016 during the 57th Venice Biennale, HyperPavilion's dynamic selection addressed art after the arrival of the digital and inspired curatorial investigation into new ways to exhibit these outcomes. The curatorial platform draws our attention to the ways in which these new realities are shaping our lives and how entire new-ecosystems are reshaping the world.
Sofia Crespo is an artist working with a huge interest in biology-inspired technologies. One of her main focuses is the way organic life uses artificial mechanisms to simulate itself and evolve, this implying the idea that technologies are a biased product of the organic life that created them and not a completely separated object. Crespo looks at the similarities between techniques of AI image formation, and the way that humans express themselves creatively and cognitively recognize their world. Her work brings into question the potential of AI in artistic practice and its ability to reshape our understanding of creativity. On the side, she is also hugely concerned with the dynamic change in the role of the artists working with machine learning techniques.
©
Copyright — PPOffice 2021.
01

Leaflet poster

Printing Process : Offset (CMYK), Offset (Black)

Dimensions : 56×86,4 cm | 800 copies.

Image on front side : Opening the ocean's heart, Sofia Crespo, Machine learning, 2021.