_teaser : opening
_typeface : detail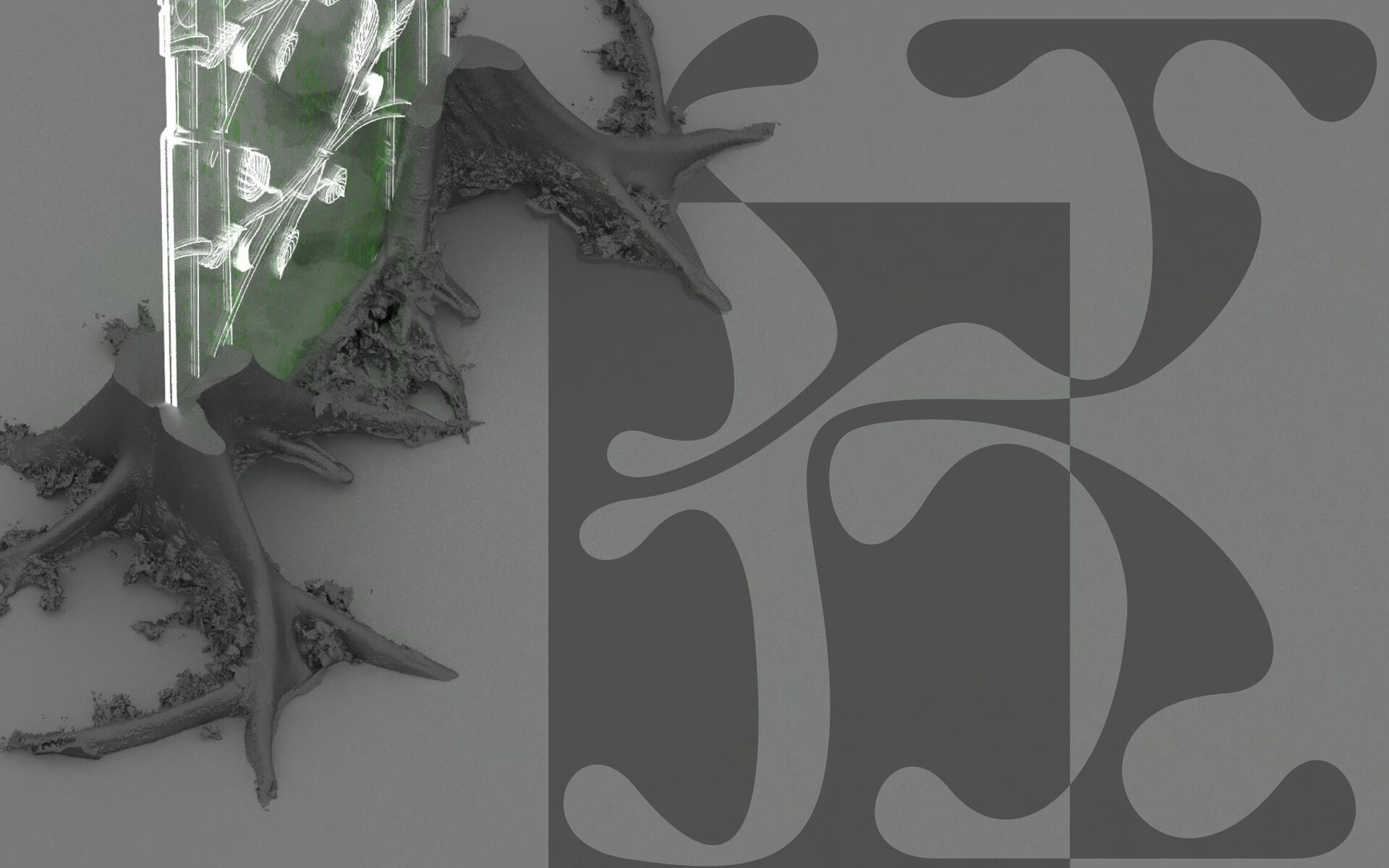 _tsq 01 : full view view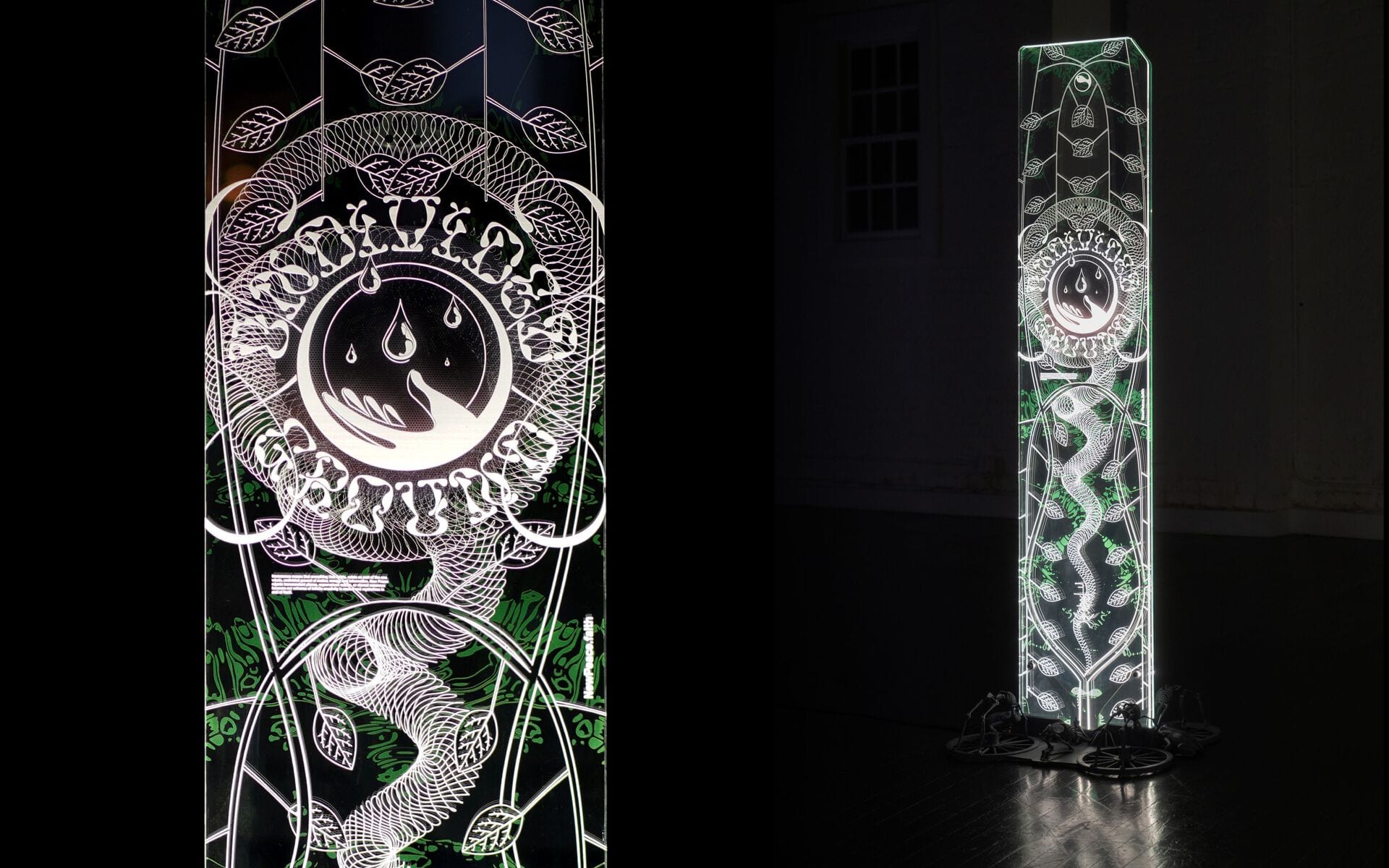 _tsq 01 : detail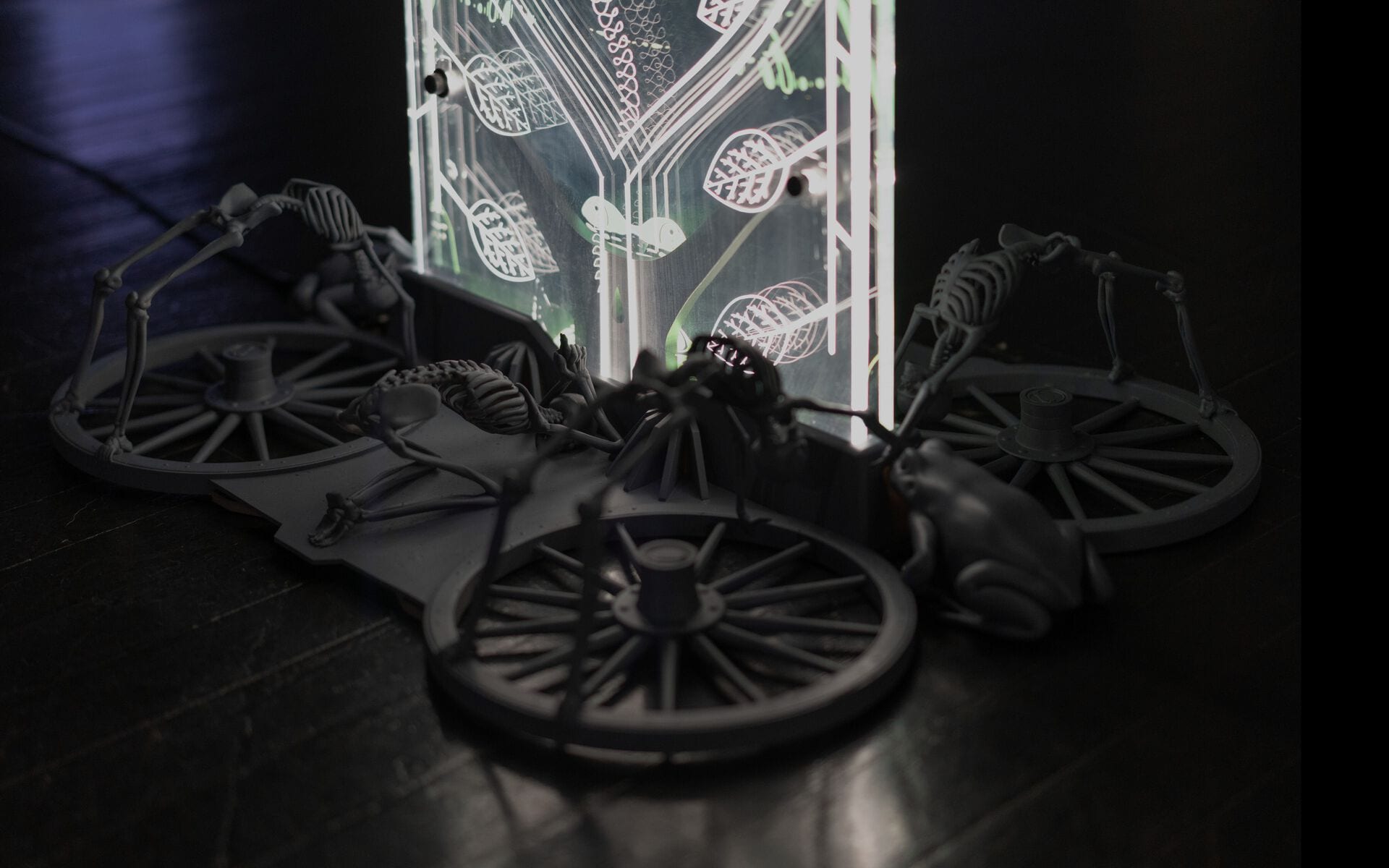 _typeface : detail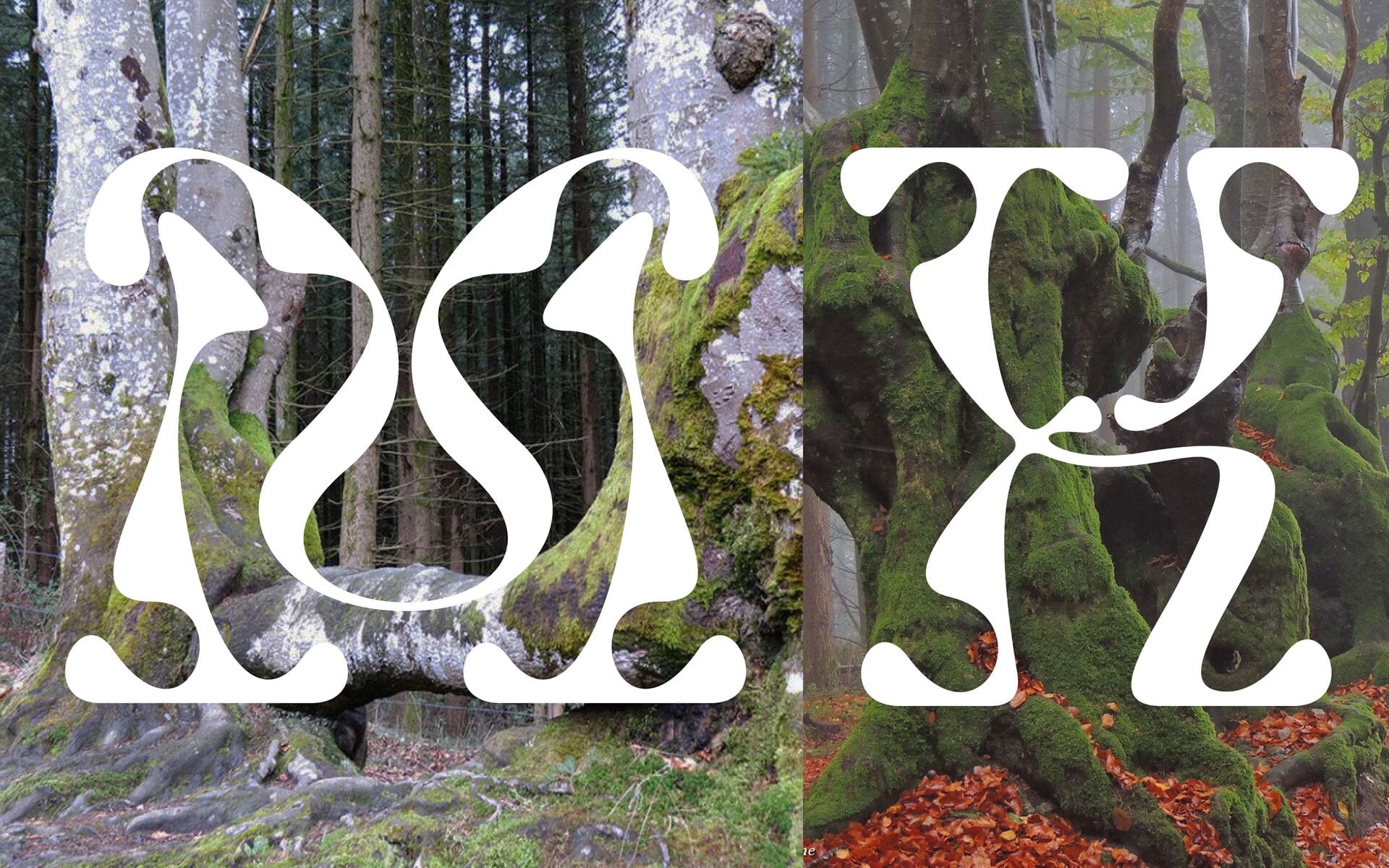 _tsq 02 : full view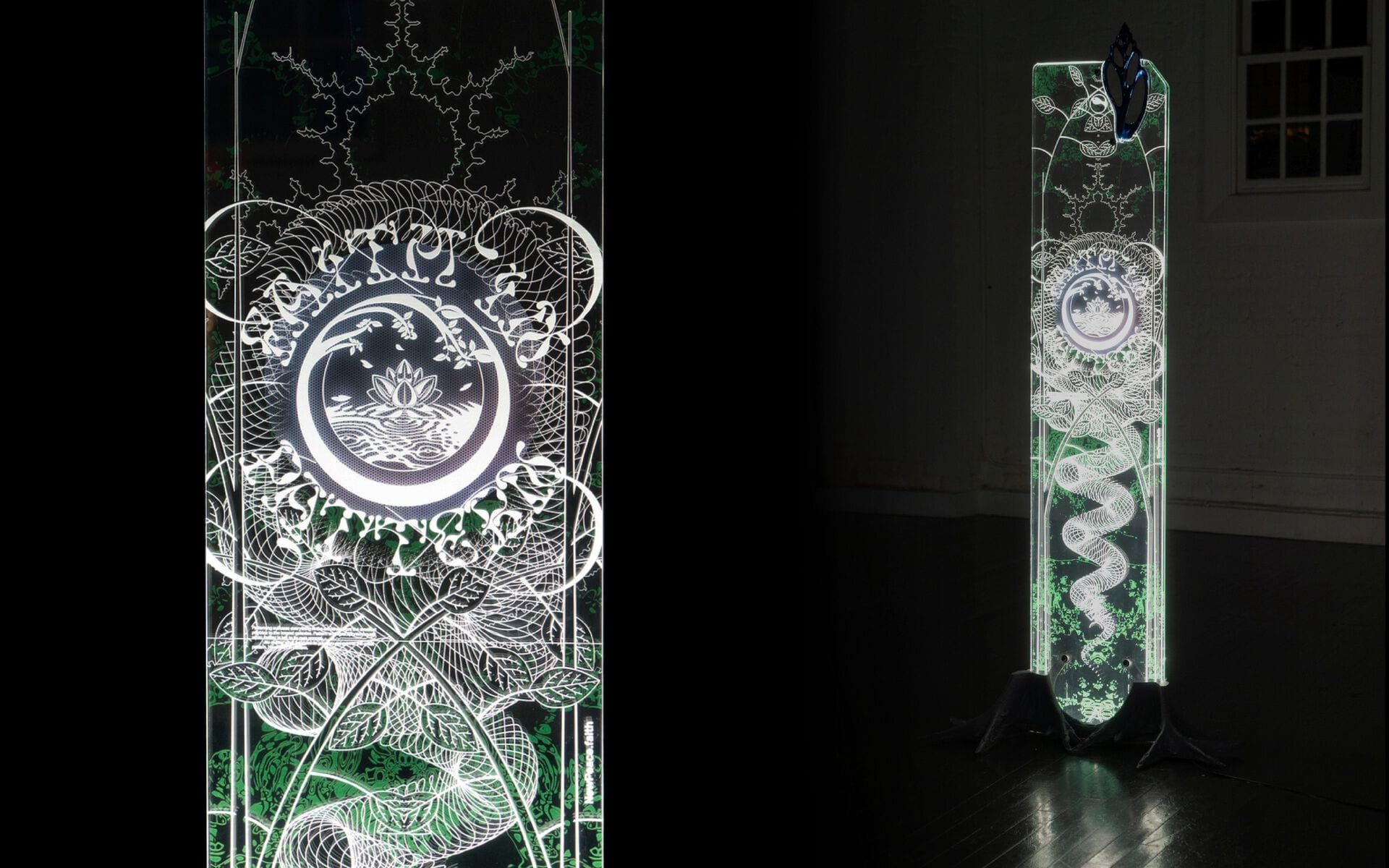 _tsq 02 : detail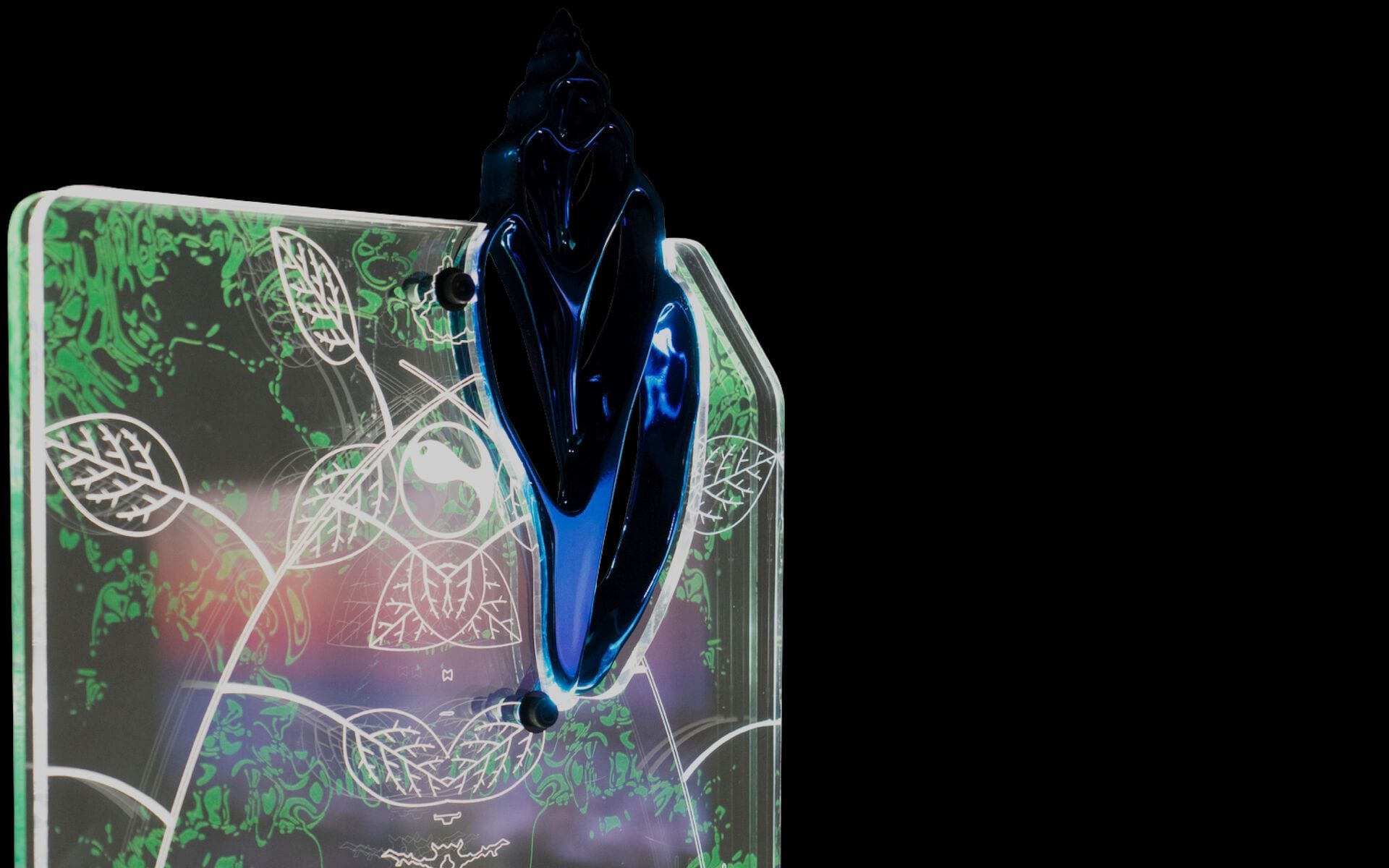 _typeface : detail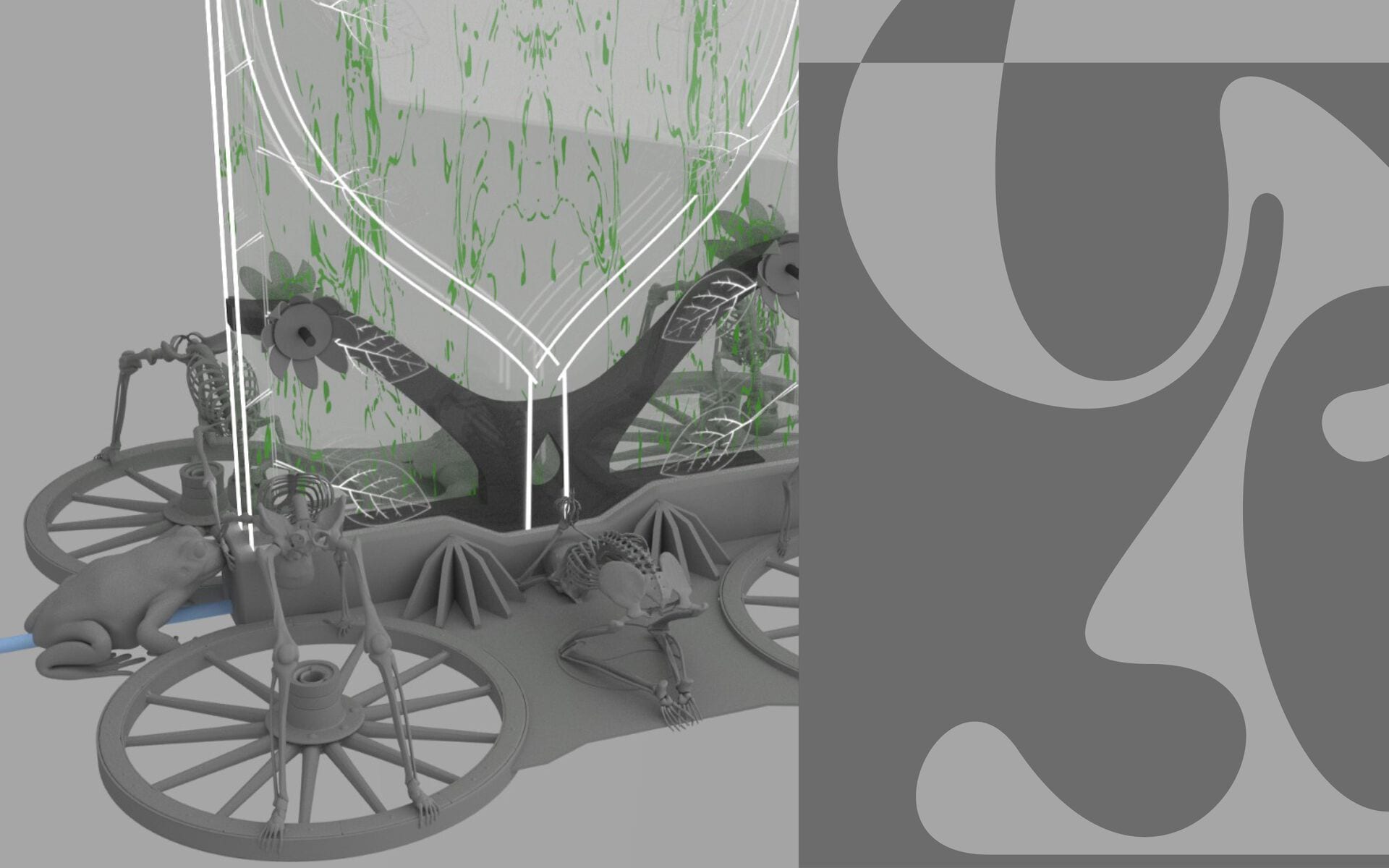 _tsq 03 & 04 : full view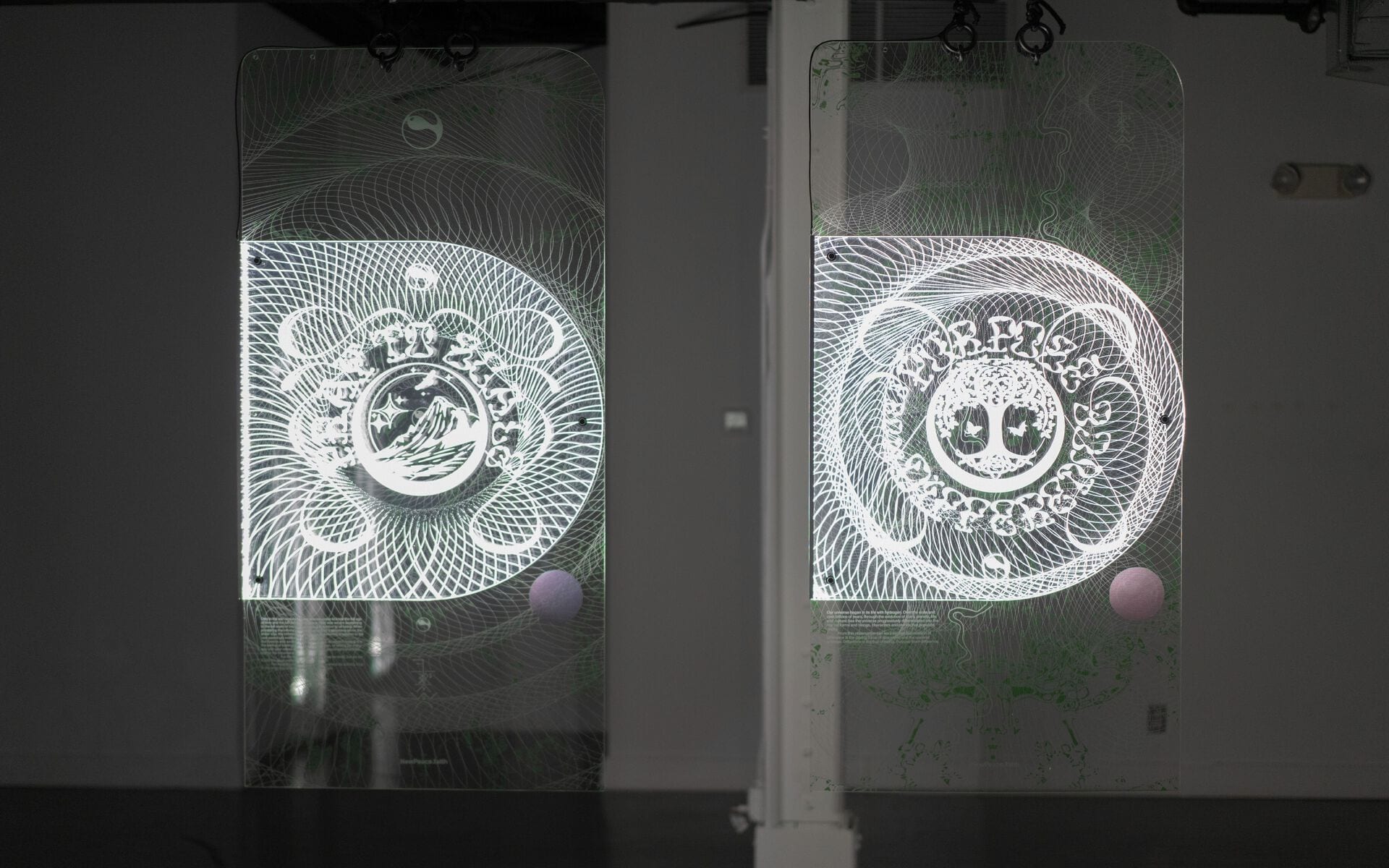 _tsq 03 : detail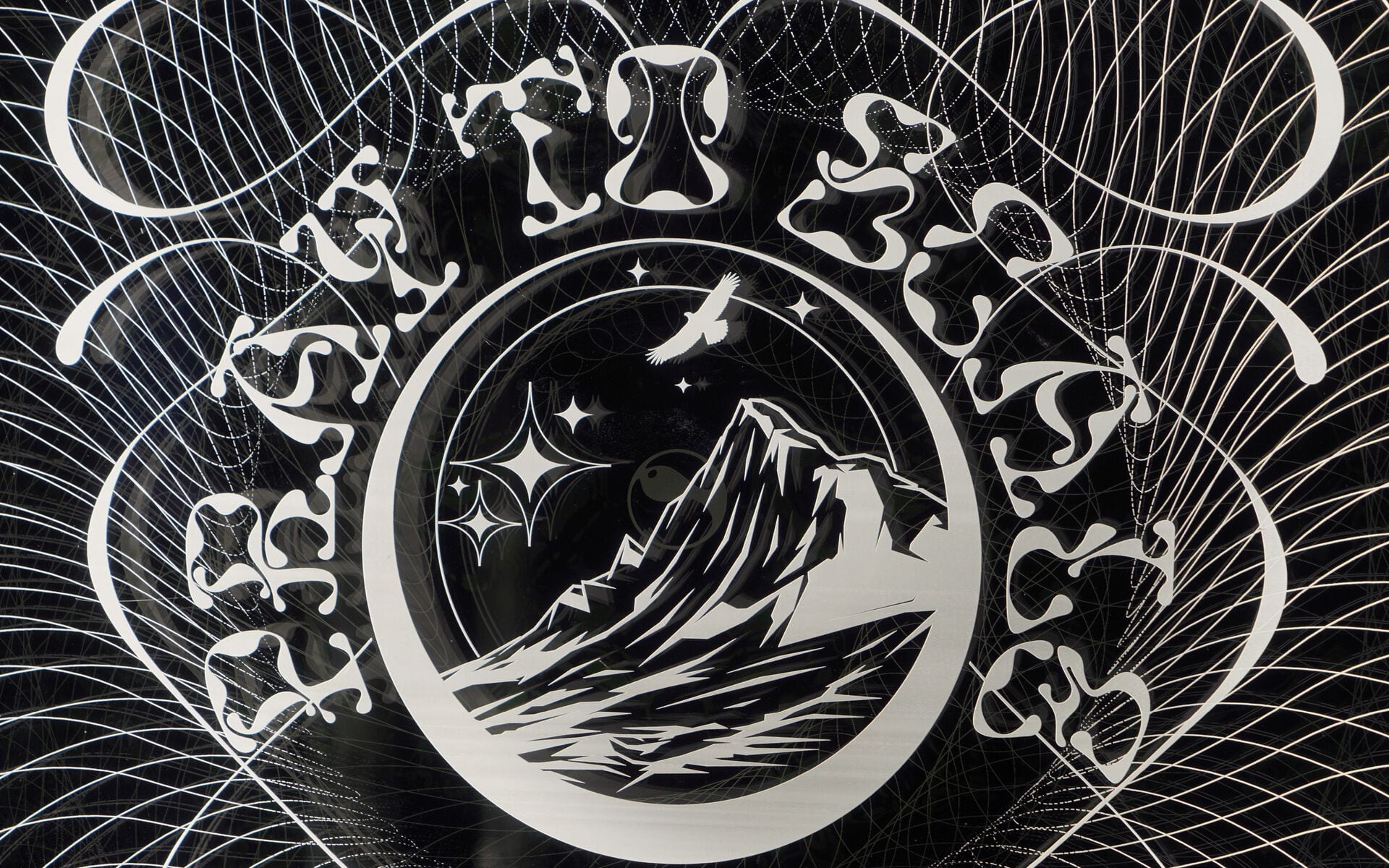 _typeface overview
_exhibition view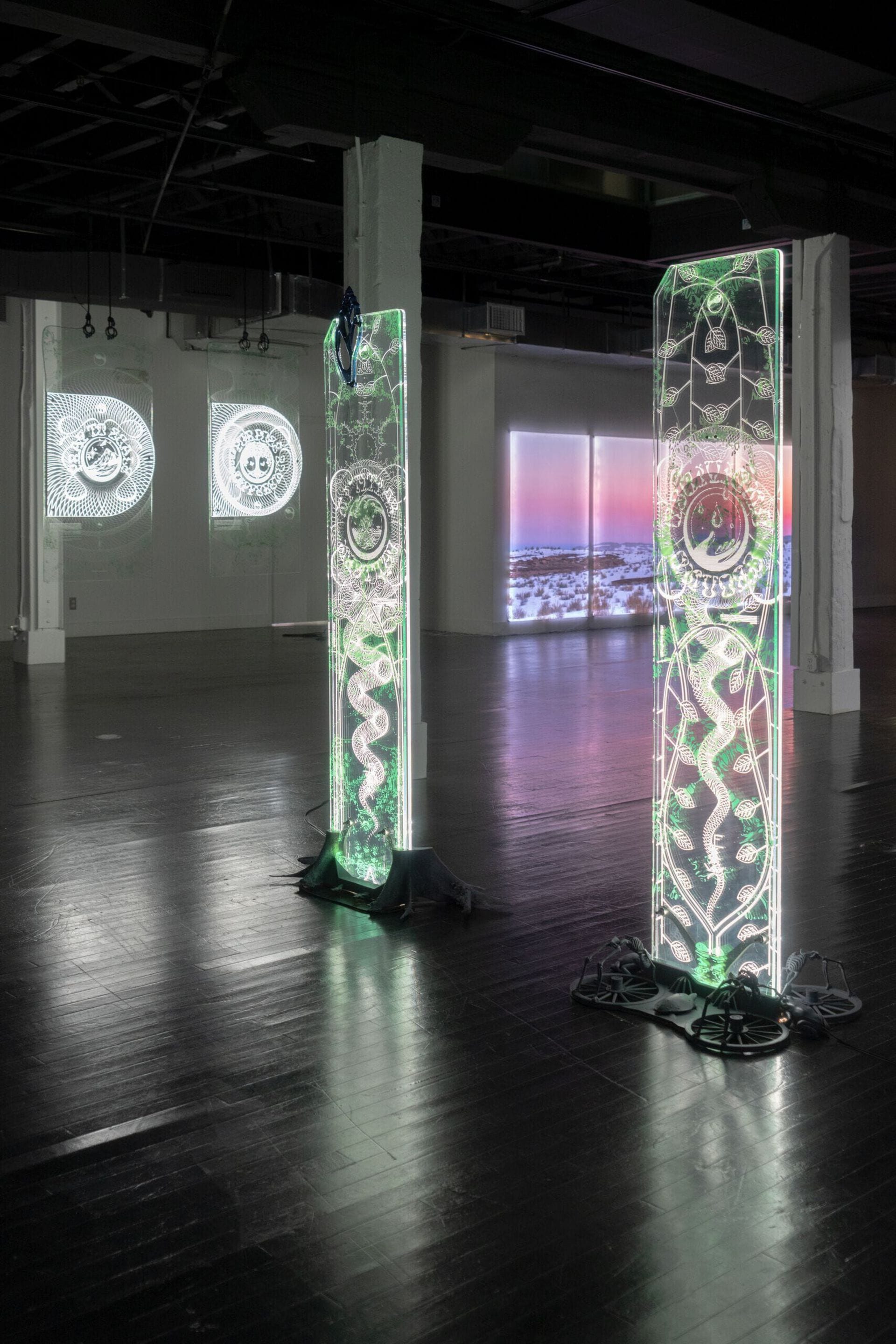 _tsq 04 : detail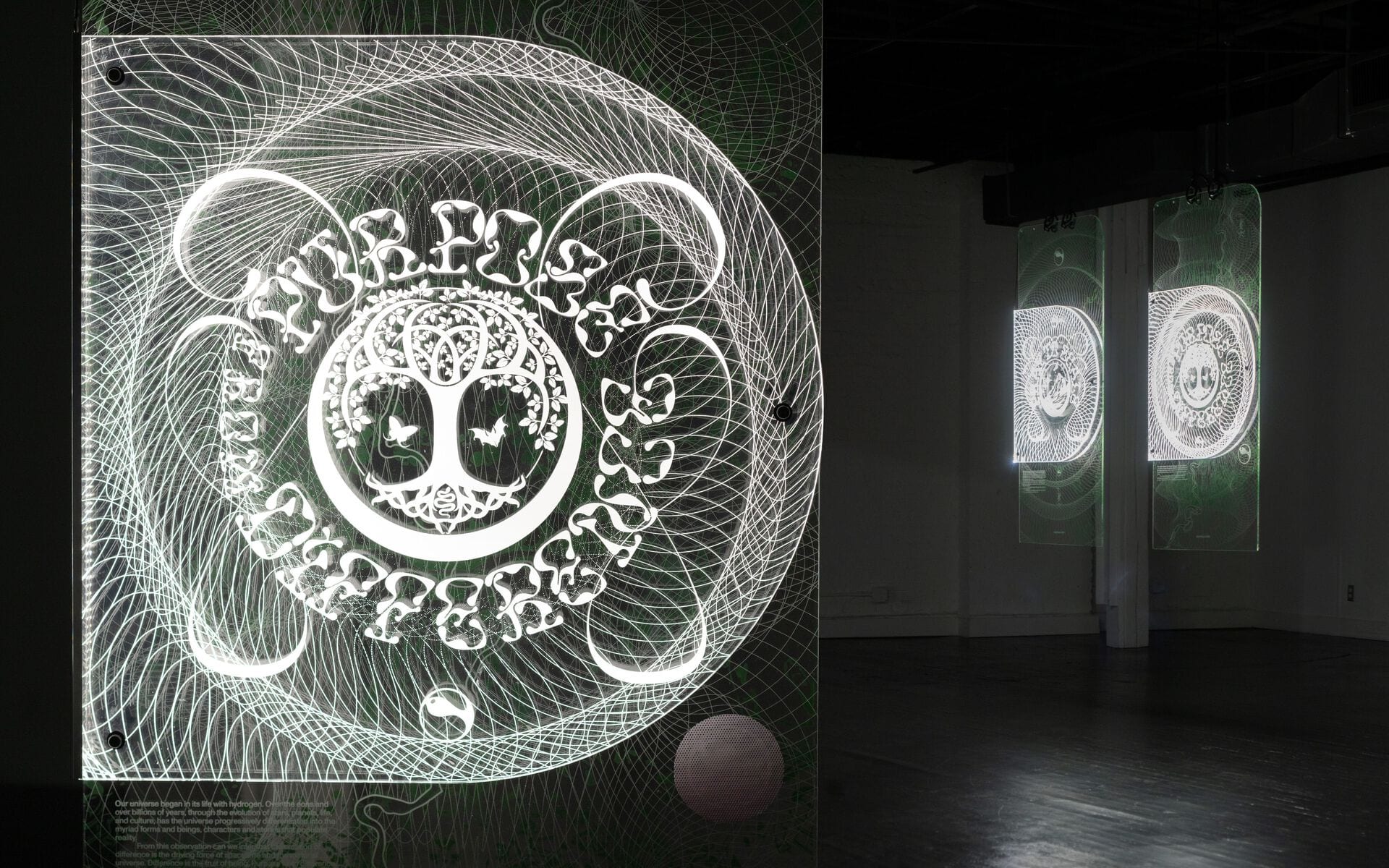 _tsq 01 : full view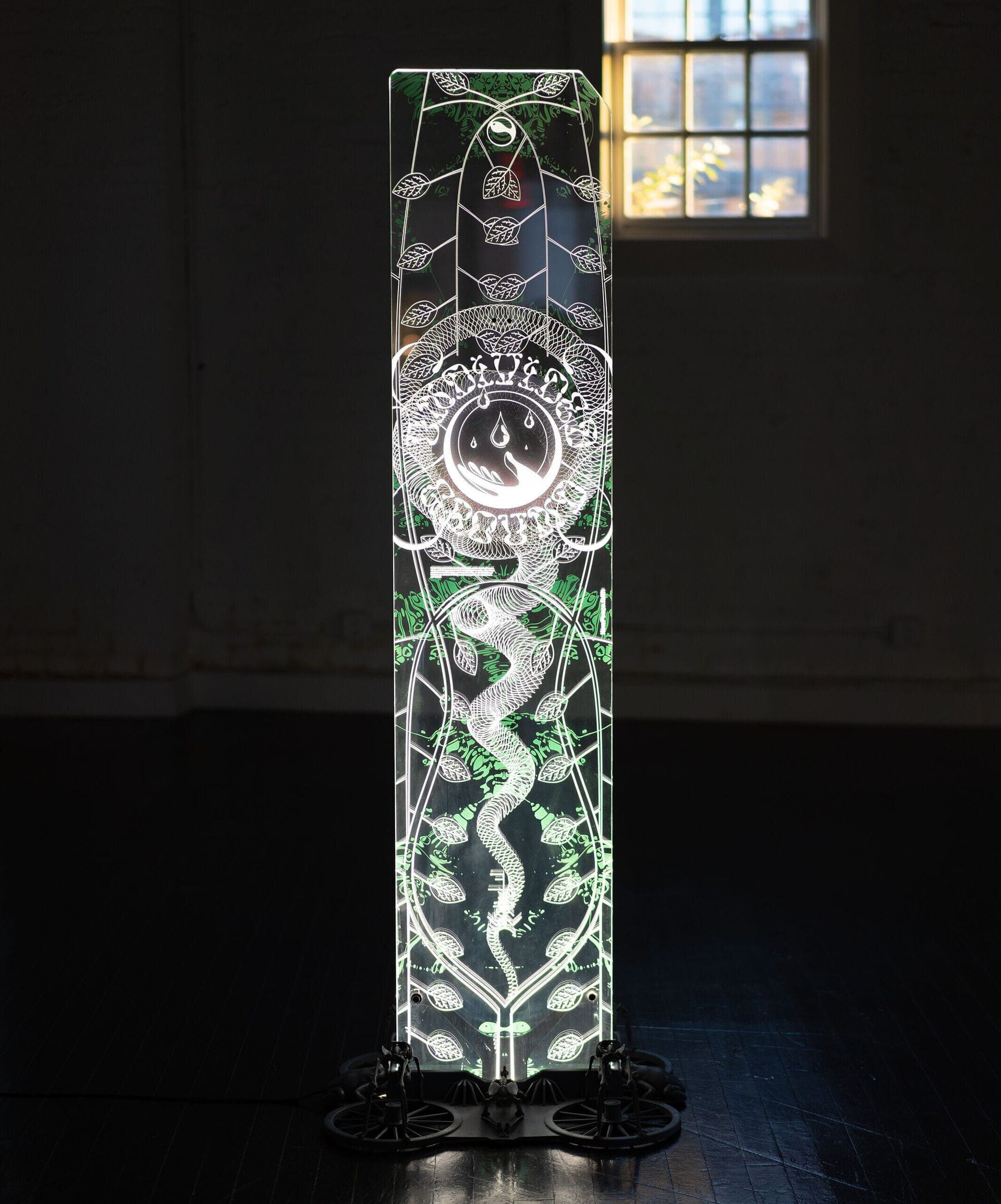 _feature in A-Z typographic catalog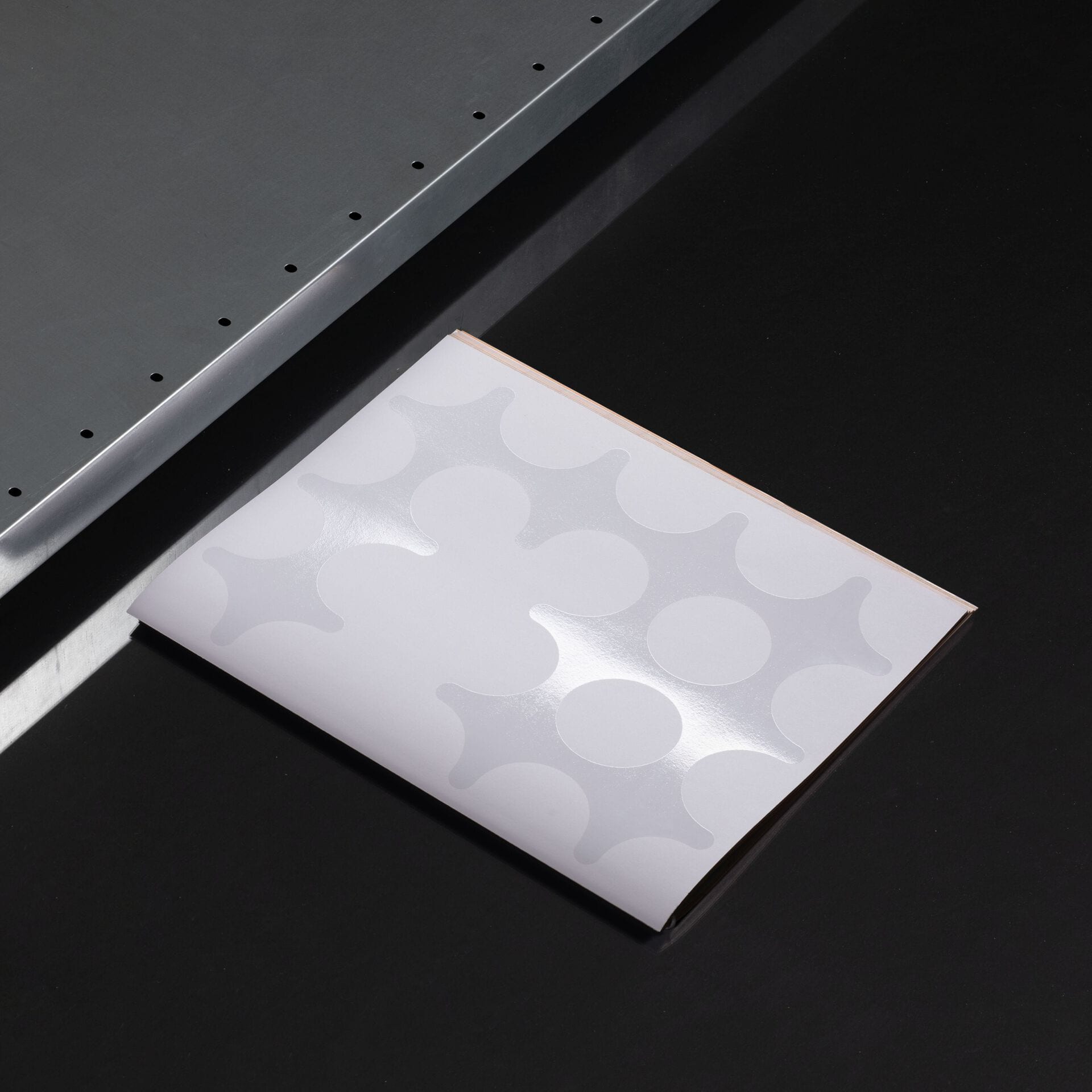 _feature in A-Z typographic catalog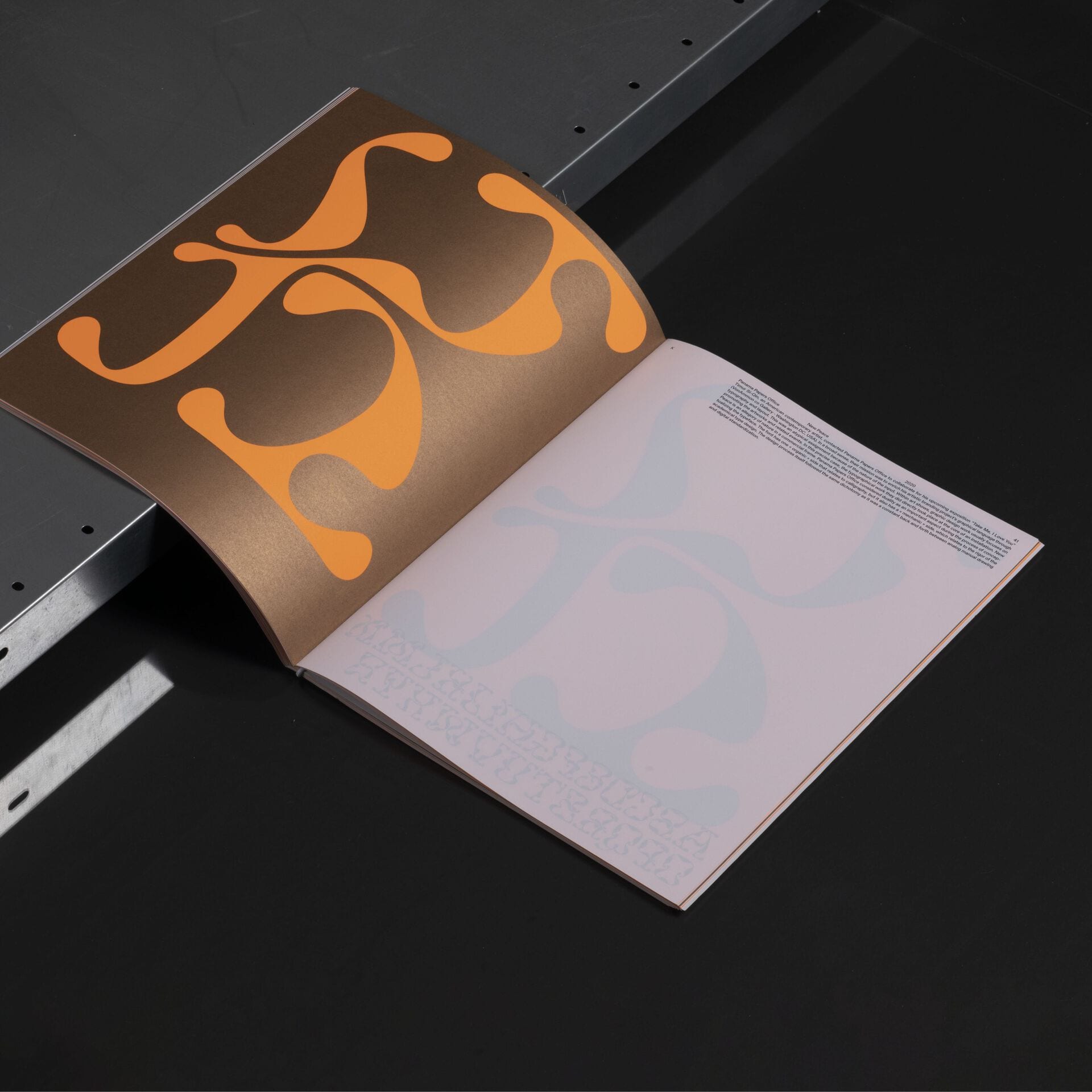 "Take me, i love you"
Washington DC, USA
2020
The studio collaborated with the international contemporary artist Timur Si-Qin for the occasion of his solo show "Take Me, I Love You" at the VonAmmon co gallery in Washington DC, USA.
This full-scale show is the first of its kind in the United States, and features eleven new works by the artist. These works are a combination of 3d printed sculptures, computer-generated landscapes and branded graphics from the artist's meta project: New Peace. New Peace is a proposal for a new form of spirituality in the face of global pandemics, climate change, and the collapsing of biodiversity.
For this collaboration, our mission was to work on an unseen series of pieces presented for the occasion by the artist. Under Timur's creative direction, we have wor­ked to define, develop & enrich the visual grammar and graphic line of "Edgelit", a collection of 4 sculptures/installations. These works of arts mix numerous printing and fabrication techniques such as 3D/UV print, Laser cut/engravings or LED lights systems. The first step of this process was to develop an exclusive new typeface that would fit Timur's concept. We then assisted the artist designing and displaying the graphic elements on the 4 sculptures.
New Peace is an artwork in the form of a campaign to articulate a spirituality of symbiosis for the 21st century. New Peace comprises four modules or ideas : Undivided Ground (Immanence), Faith In Pattern (Emergence), Pray to Scale (Higher power) & Purpose From Difference (Contingency). These concepts are possible sources for imagining a contemporary spirituality today. The iconography of each source is represented in acrylic and 3d printed sculptures in the exhibition.
©
Exhibition views at the courtesy of Timur Si-Qin | Solo-show curated & hosted at Von Ammon Co gallery
01

Opening Asset :

Duration : 2'40
Video : Animation - CGI (Timur Si-Qin)
02

Rio Rinquia Altar : Undivided Ground

Process : Etched & UV printed acrylic, LED light, ABS, enamel
Size : 1810 x 700 x 530 mm | Unique
03

Rio Rinquia Altar : Faith in pattern

Process : Etched & UV printed acrylic, LED light, ABS, enamel
Size 1900 x 940 x 470 mm | Unique
04

Rio Rinquia Altar : Pray to scale

Process : Etched & UV printed acrylic, hardware, LED light
Size : 1540 x 740 x 45 mm | Unique
05

Rio Rinquia Altar : Purpose from difference

Process : Etched & UV printed acrylic, hardware, LED light
Size : 1540 x 740 x 45 mm | Unique
06

New peace typeface in « A-Z »

Typographic catalog
Size : 225 x 330 mm
Printing Process : Offset (Fluorescent orange & Bronze) | Edition of 200 | Designed and published by Vrints-Kolstersen