_variable logotype & baseline
_1st video clip annoucement
_main exhibition site : preview 01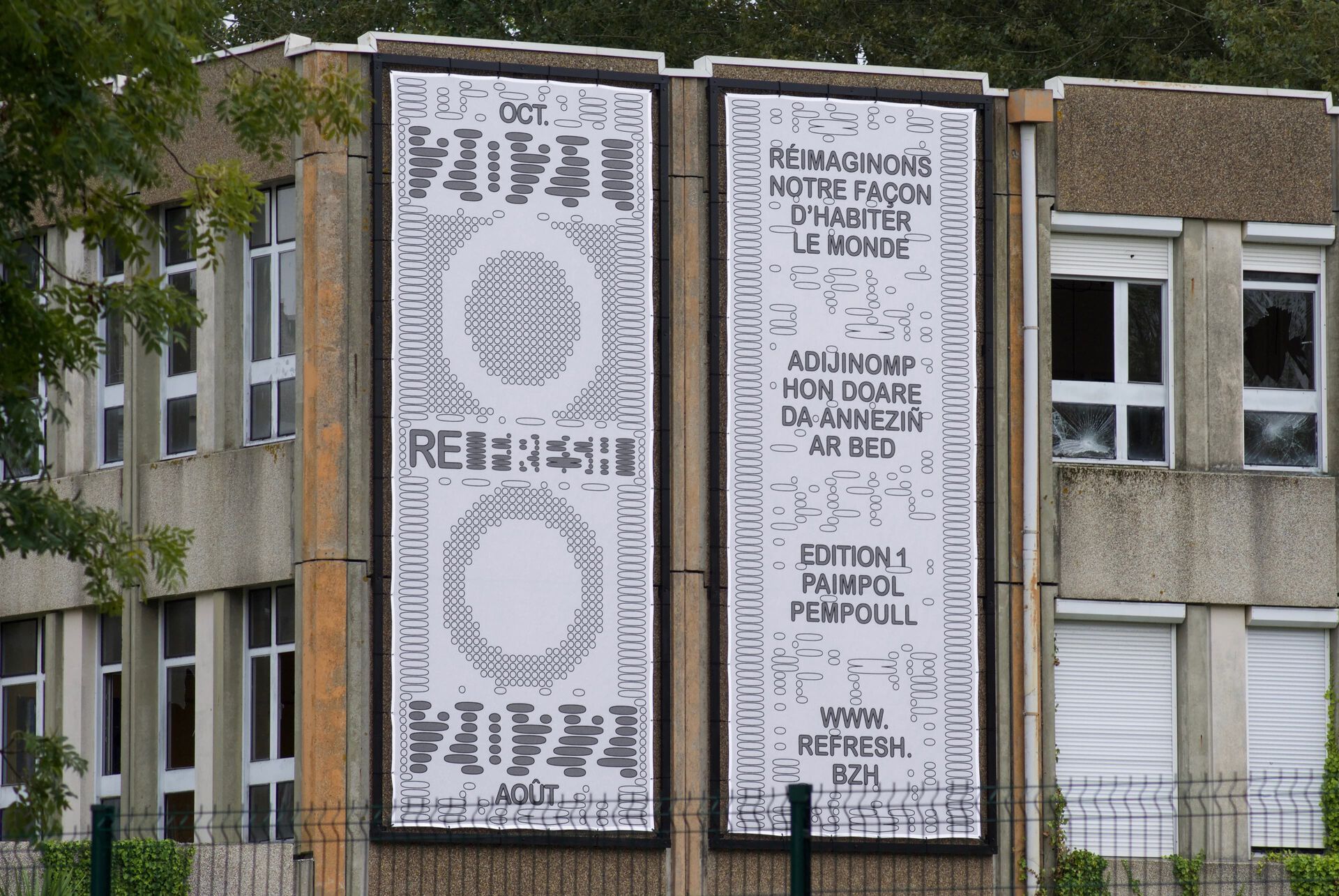 _main exhibition site : preview 02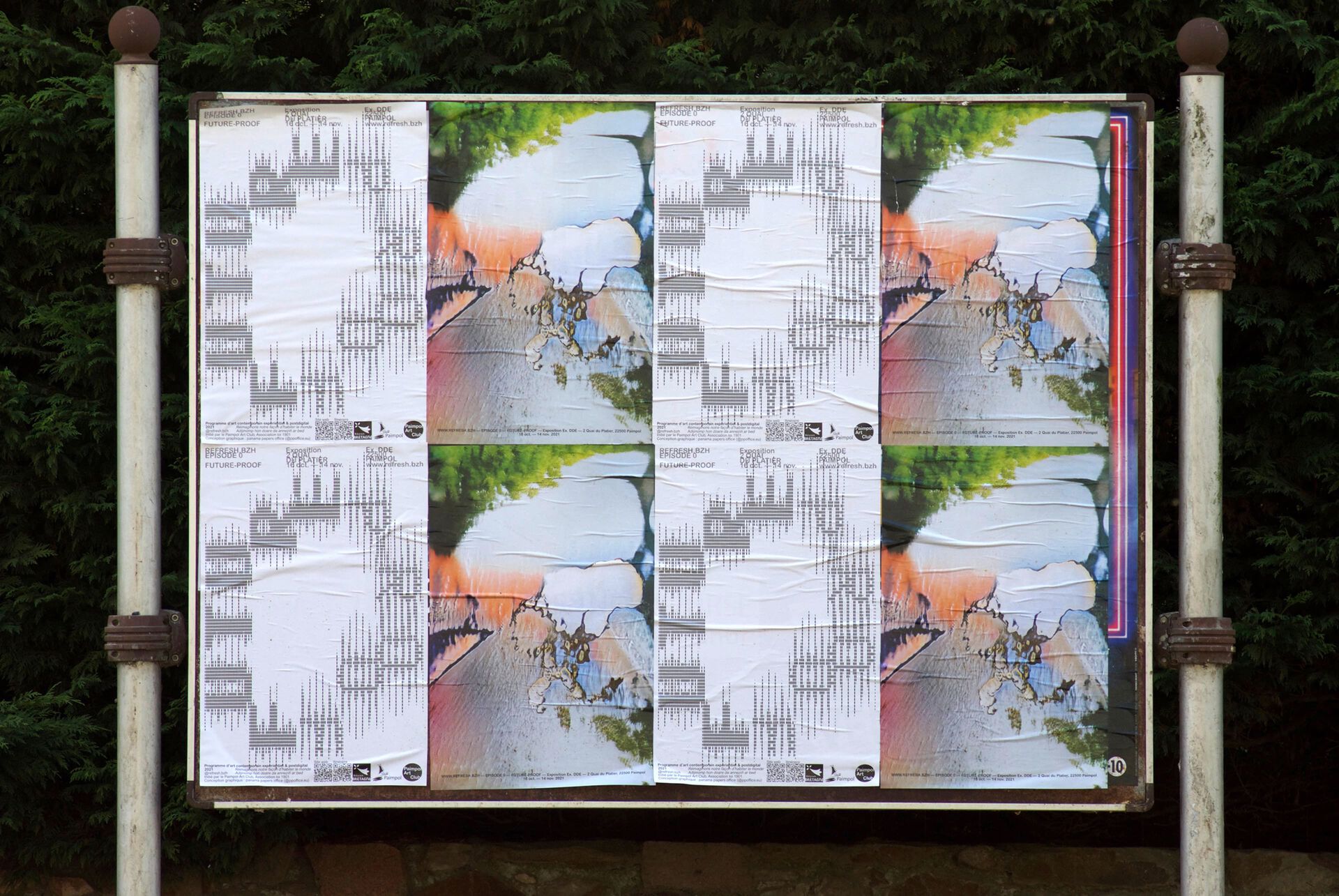 _augmented reality park : preview 01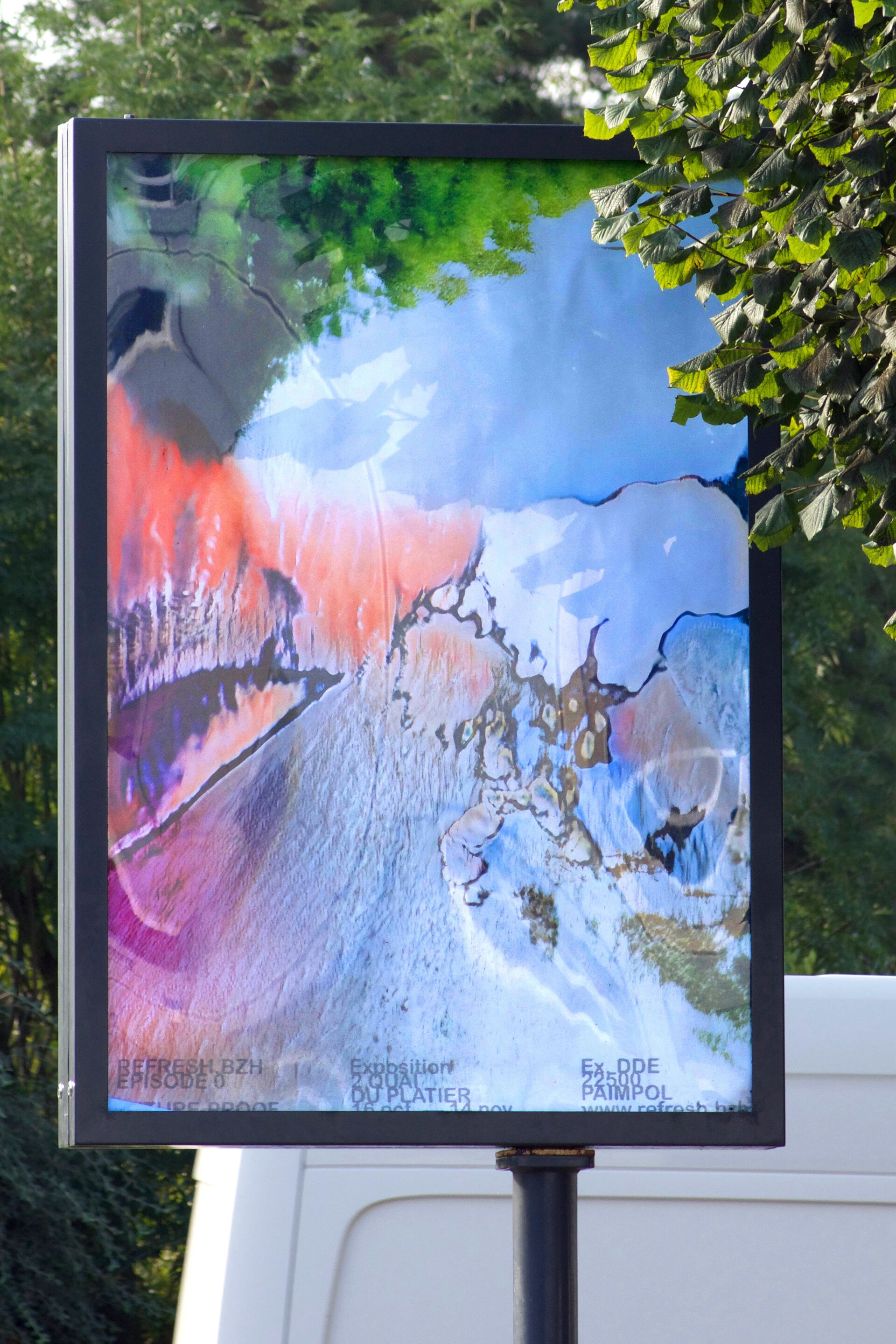 _visual communication campaign : preview 01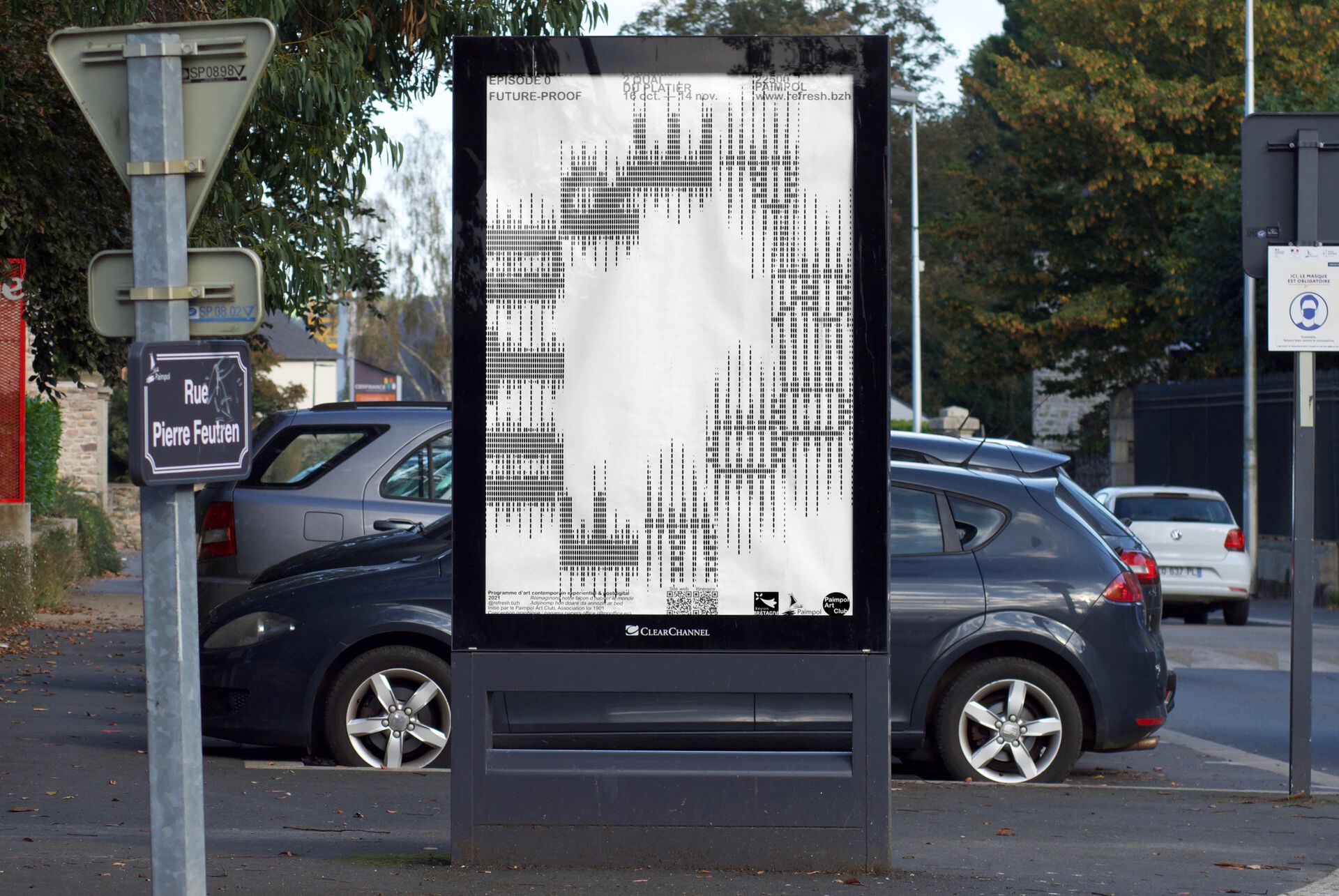 _augmented reality park : preview 02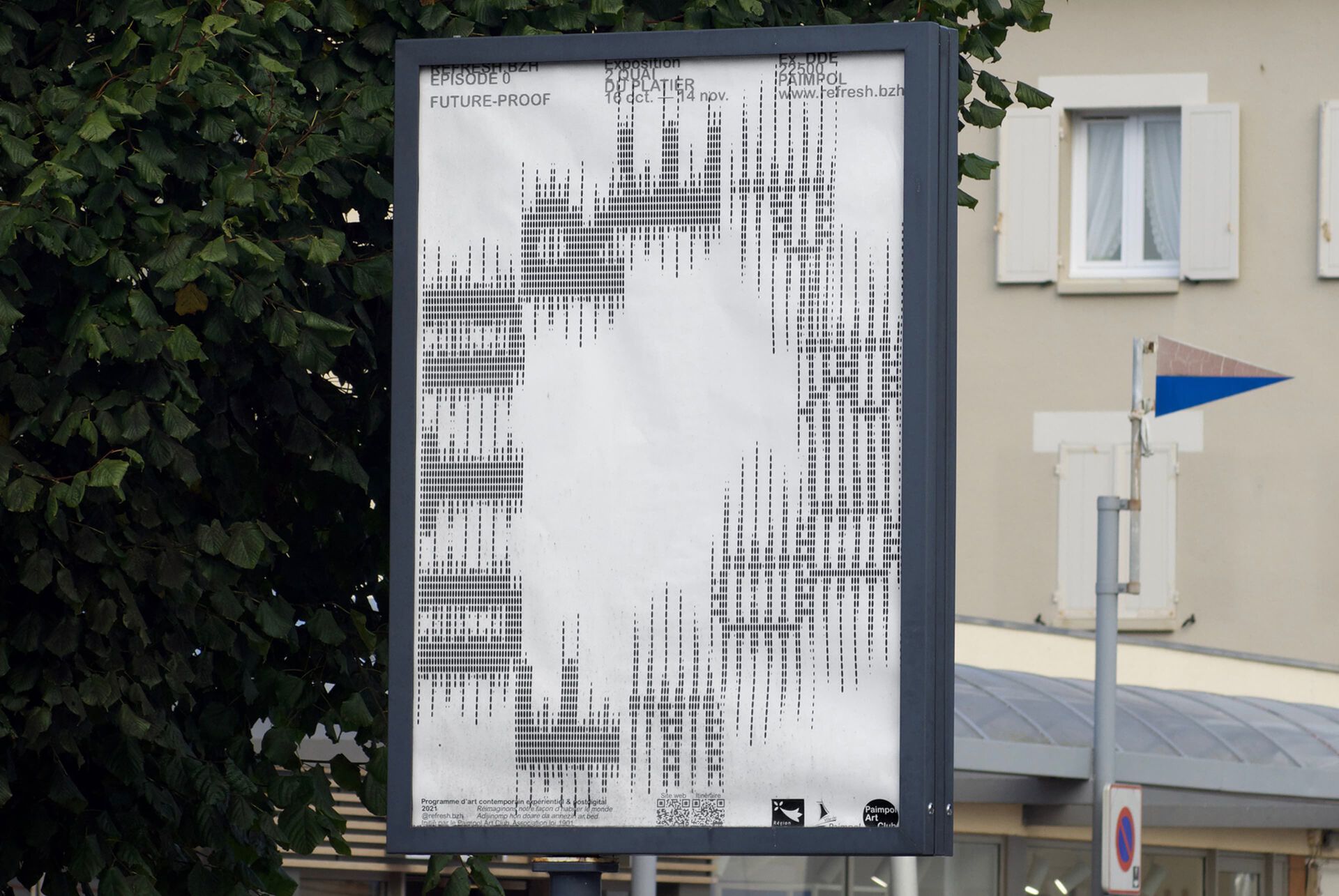 _visual communication campaign : preview 02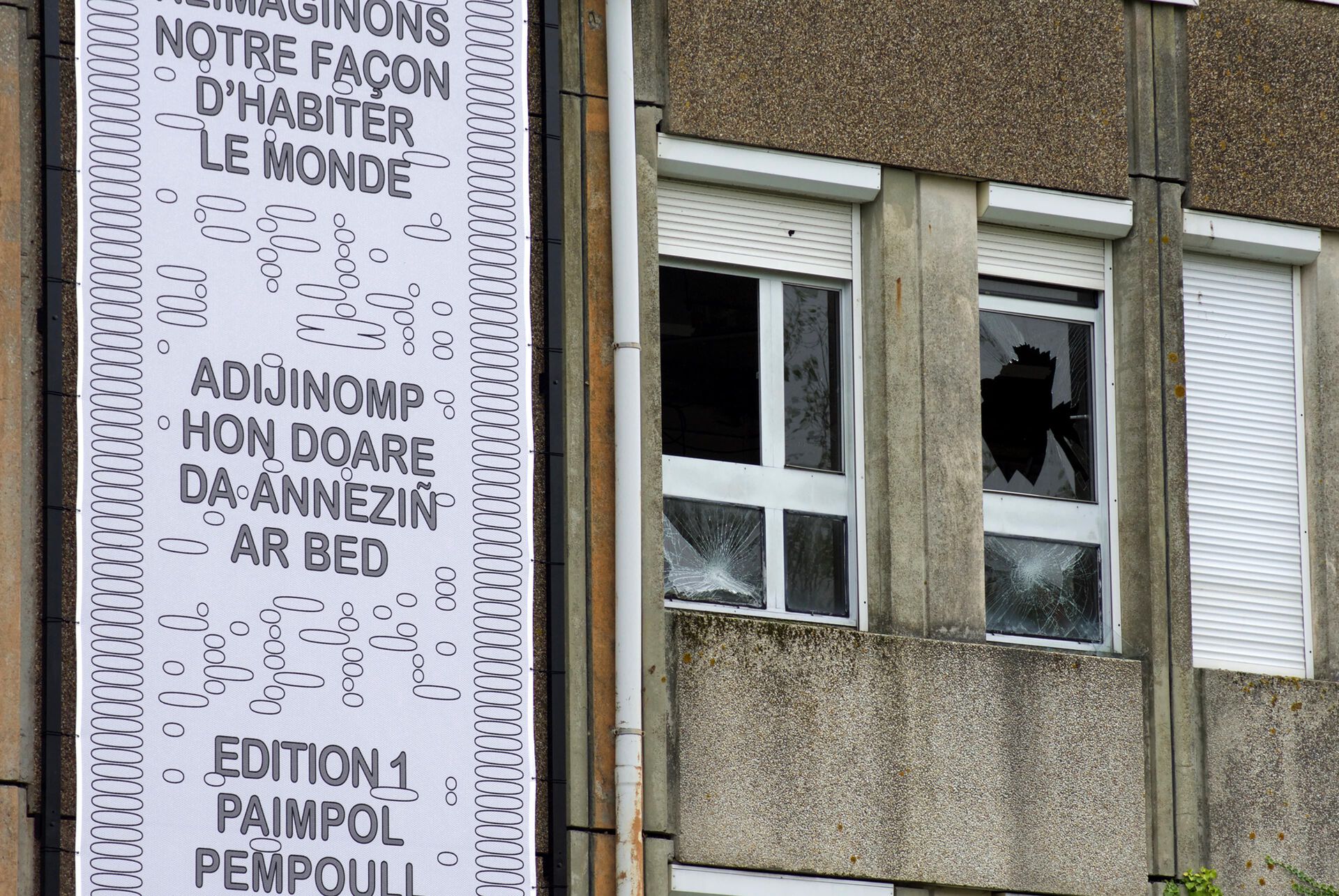 Refresh
Contemporary art trail
REFRESH : EPISODE 0
Paimpol, France
2021-22
We have teamed up with the team of REFRESH to define the Art direction of their multimedia visual communication at the occasion of the first iteration in 2022. To ensure an overall approach regarding our collaborators needs, we've built a team of close collaborators gathering professionals from different areas of work & horizons.
Étienne Clerc — Associate art director, Marcel Mrejen — Artificial Intelligence programming, Pablo Galera — Sound design, Nam Borgers — Motion design, Niveau Zero Atelier — Product design, Loup Lopez — Typeface ressource.
Our idea was to come up with a bio-inspired innovative & site-specific identity that would work on both an image and a sound level. We started the design process by making several trips to the location of the event and documenting the very specific landscapes and sounds of the « Côtes d'Armor » region (French Brittany). Using this sound and image database that we put together, we created a wide range of elements using different mediums and techniques in order to create an organic global and sensorial identity to this event. These elements were made by collaborating with friends and colleagues and include symbol-based and typographic systems, still and moving images created using machine learning technology and ambiant sound tracks. All of these different pieces were matched up and arranged to best fit the different questions we had to find answers to.
©
Ongoing project : visual identity preview & image direction – release date : 2022