_cover : full view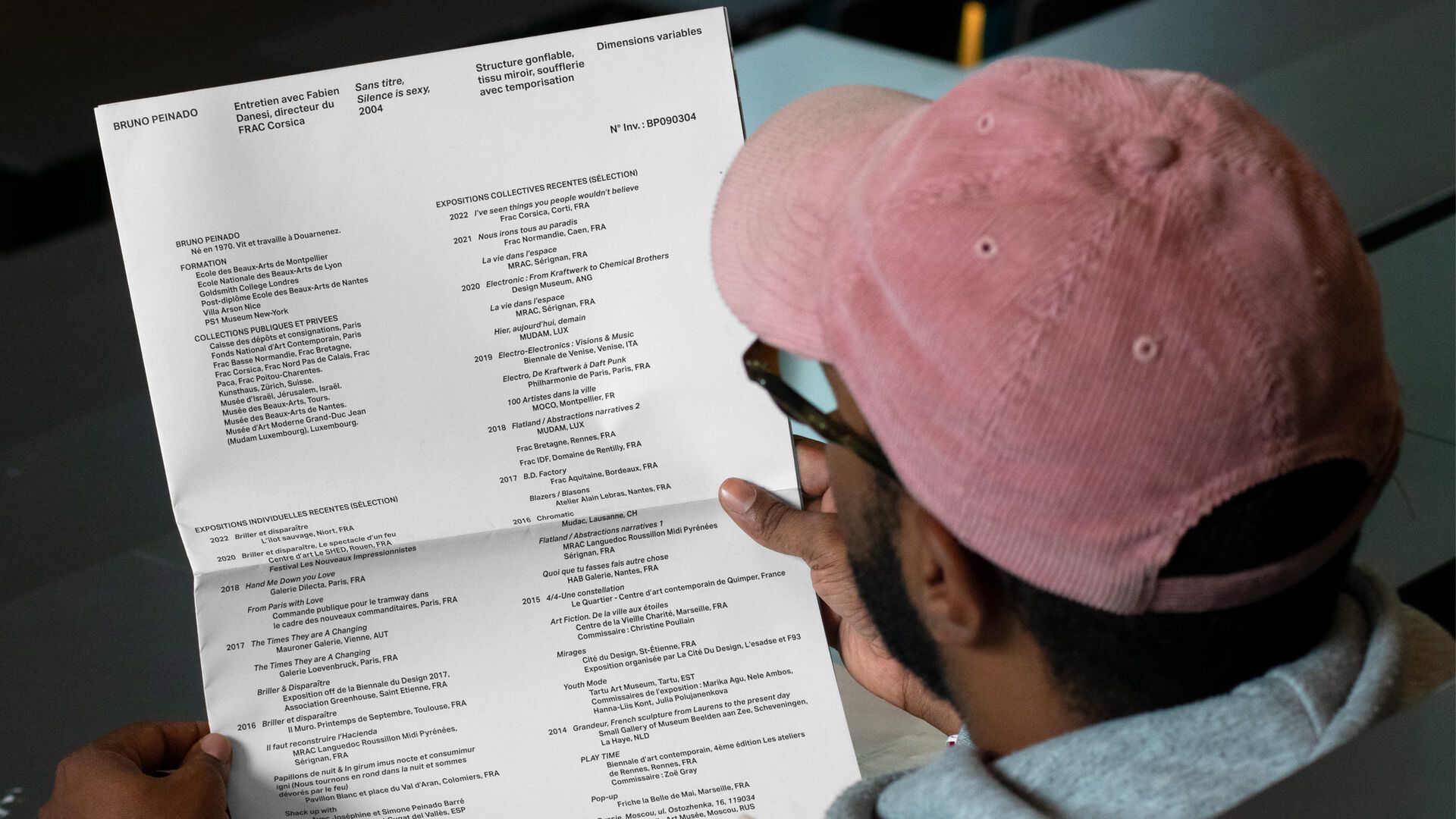 _exhibition journal : two-page spread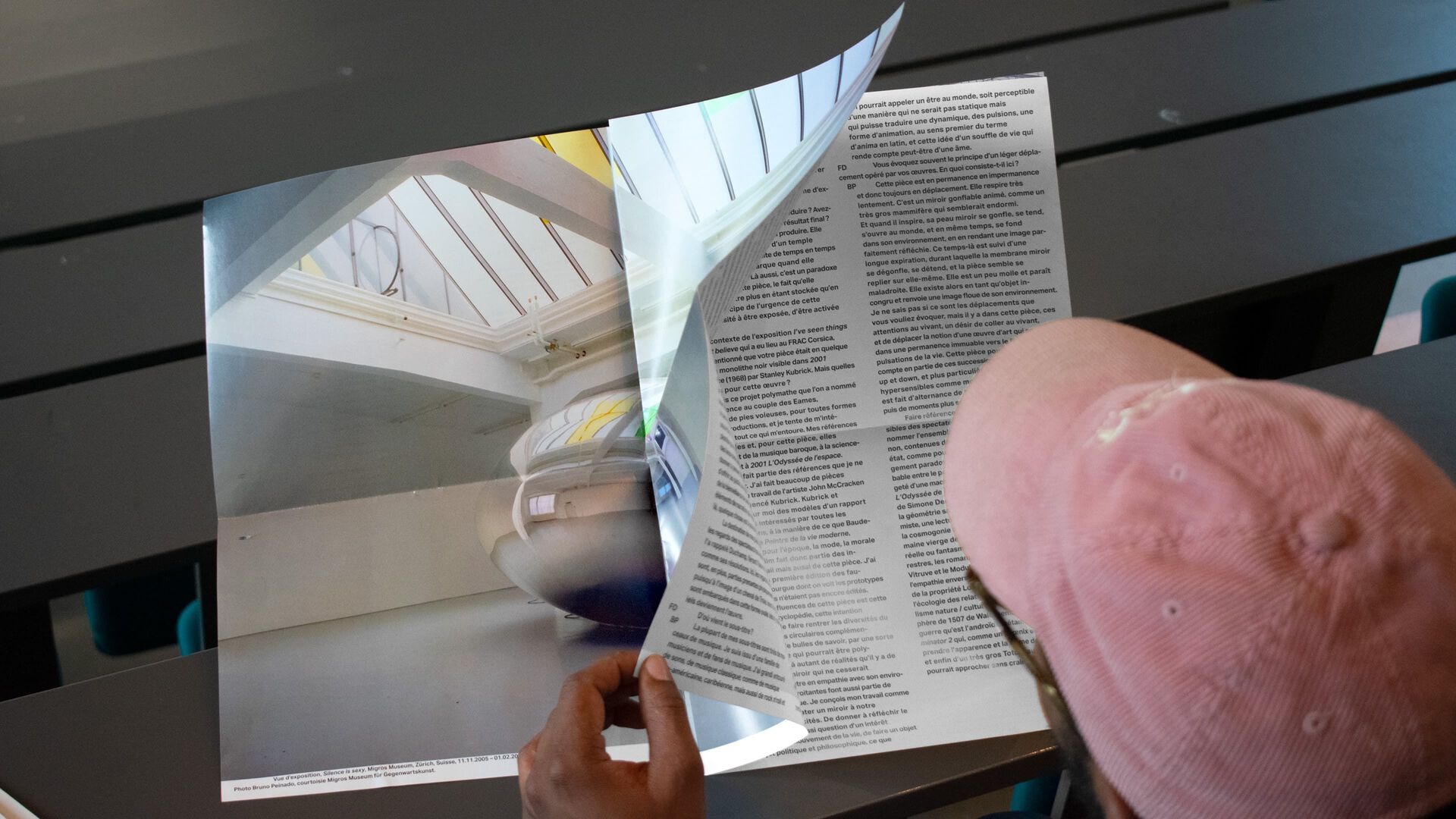 _exhibition journal : two-page spread, detail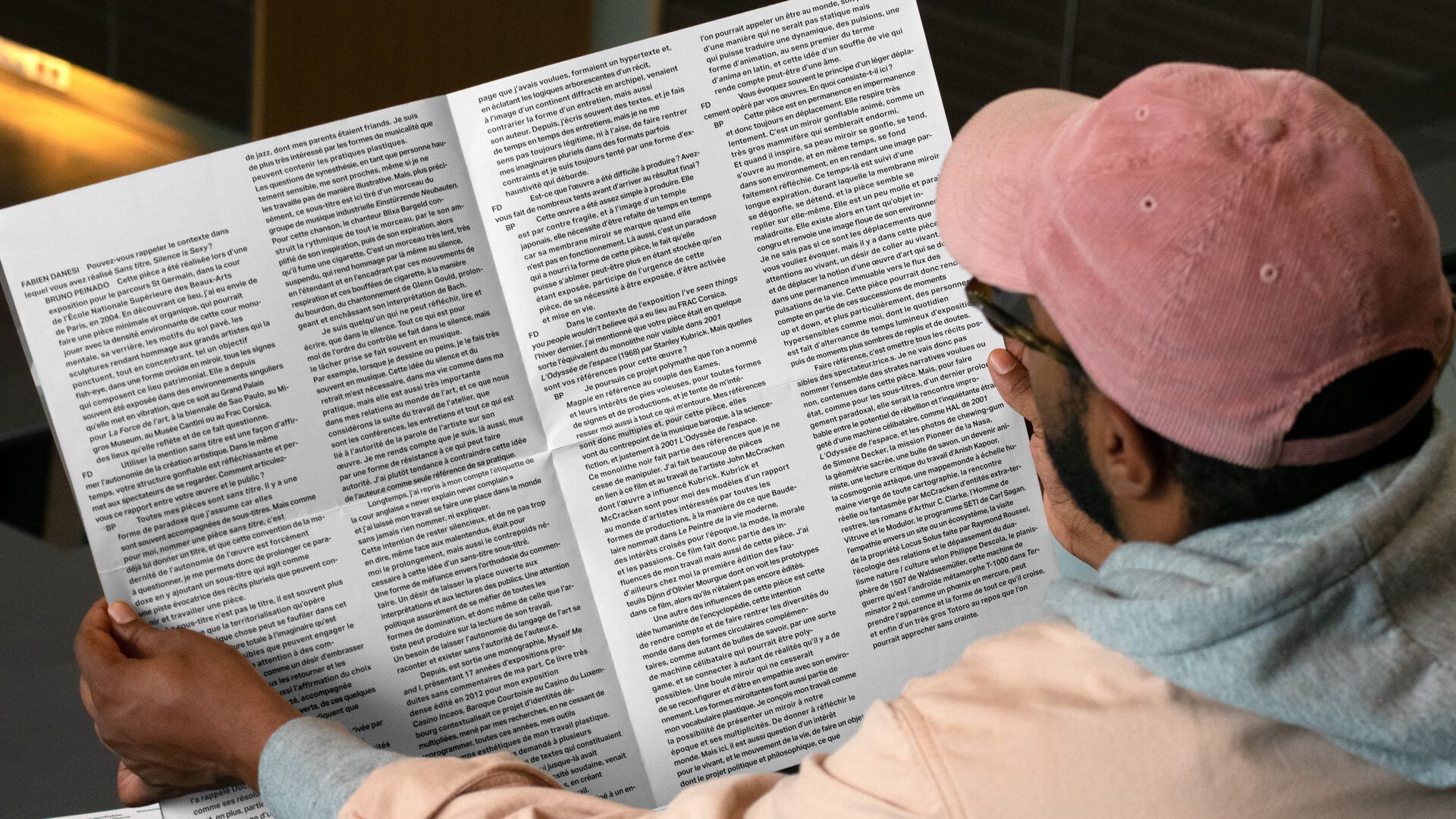 _exhibition journal : two-page spread, images detail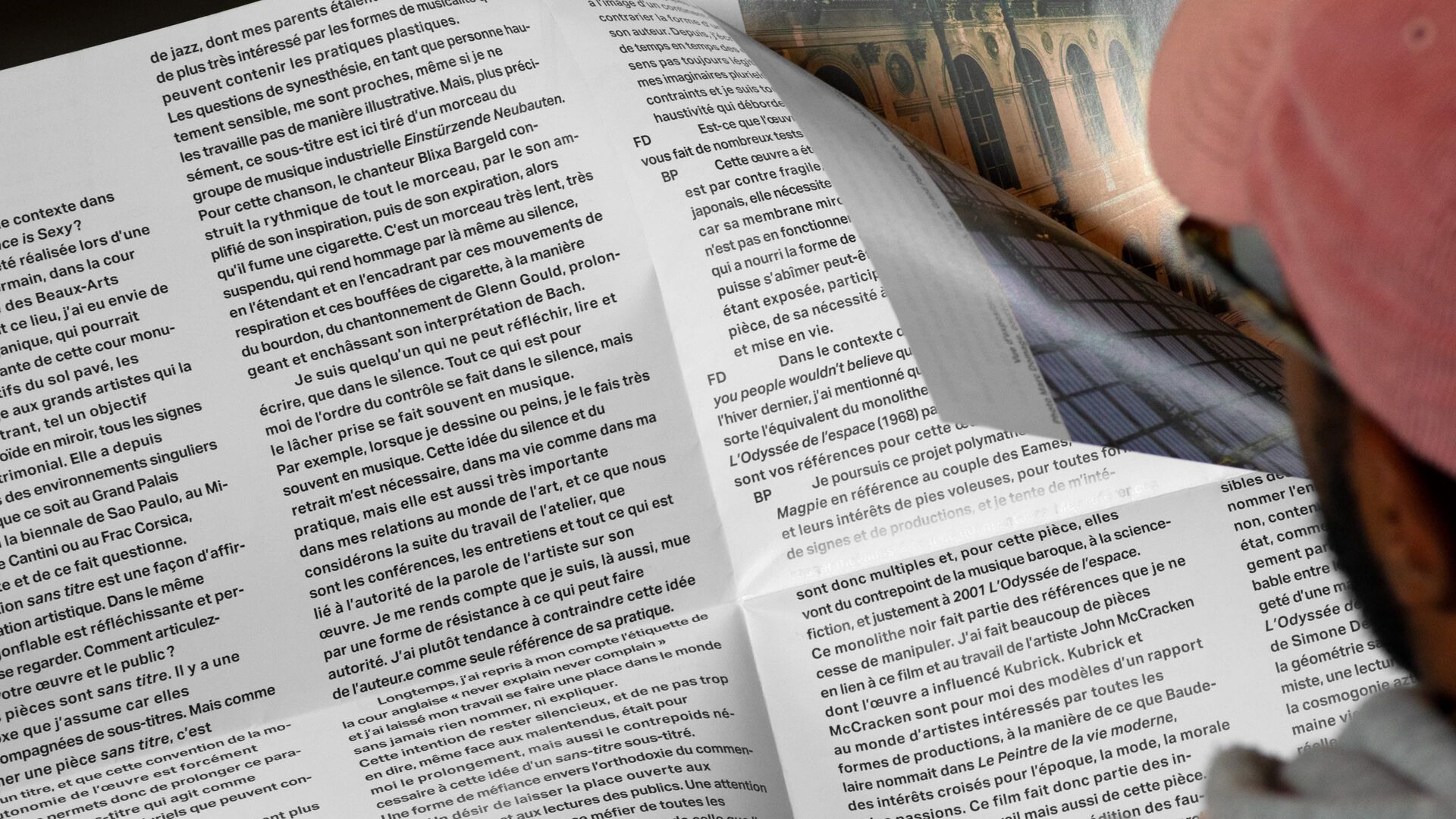 _exhibition journal : back cover, detail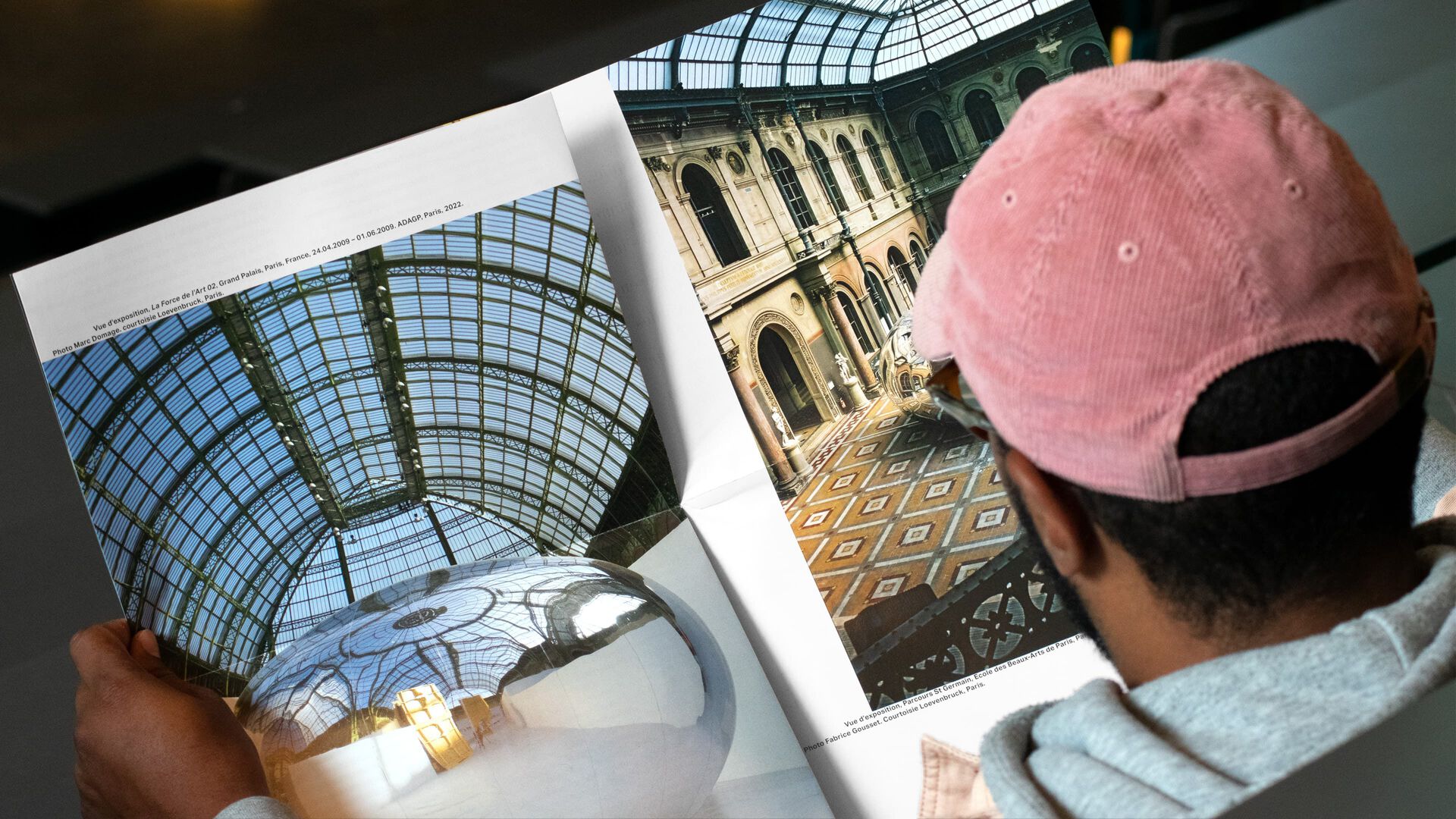 _exhibition journal : back cover, detail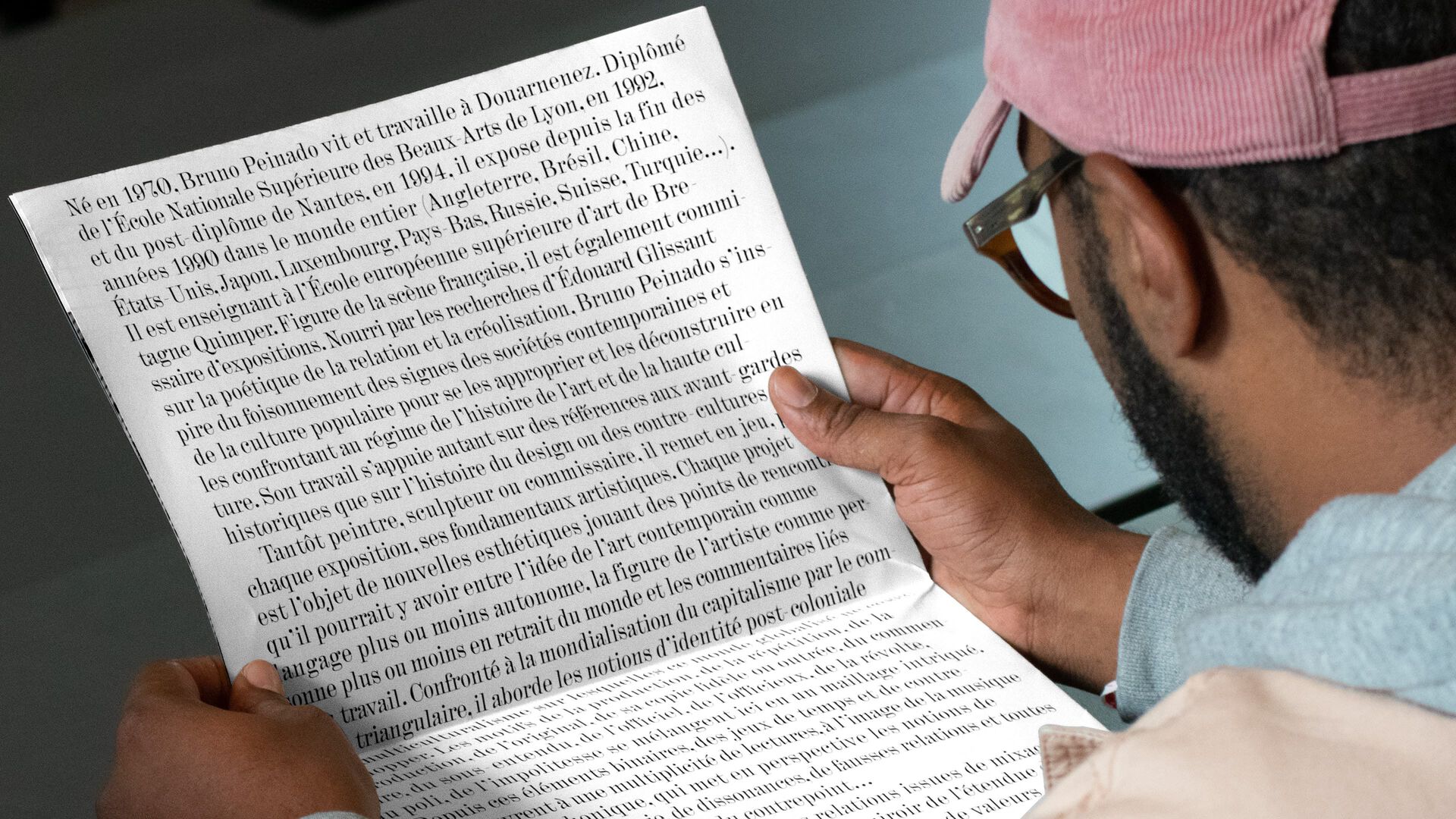 _exhibition journal : cover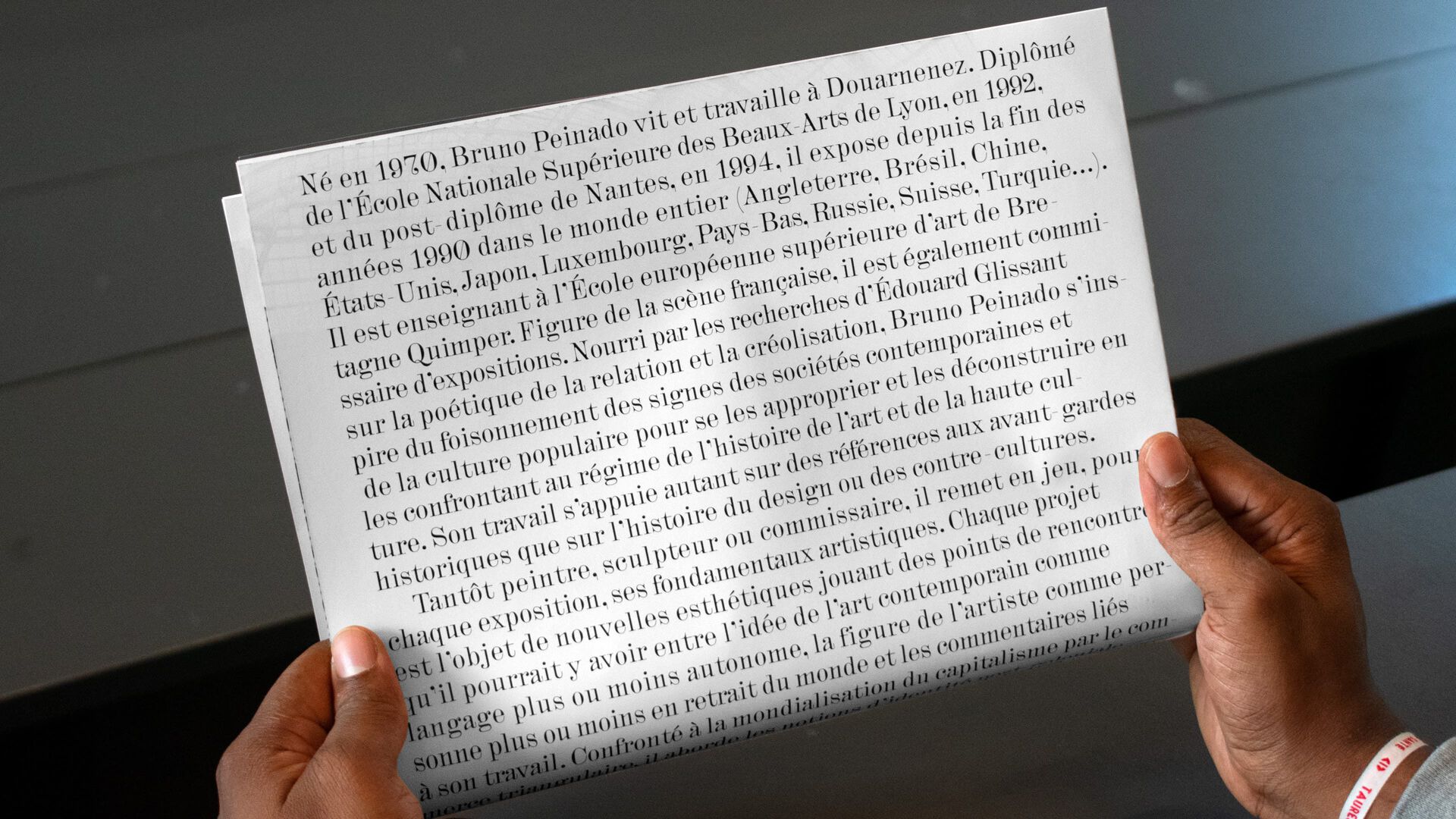 Descr.
Solo Art Show
Area
Ajaccio, France
One of the first studio's assignement as the new graphic design team for the FRAC Corsica - Fonds Régional d'Art Contemporain (Corte, Corsica). Exhibition journal designed for the presentation of Bruno Peinado's artwork Untitled, Silence is sexy (Inflatable structure, blower, time delay, variable dimensions) at Palais Fesch - Museum of Fine Arts, Ajaccio. The transcription document acts both as the artwork caption, features an interview between Fabien Danesi (Head curator) and the artist, while detailing his portfolio, showing images and documentation of this work exhibited in various galleries and museums.
Created in 1982 at the initiative of the French Ministry of Culture, on the basis of a State-Regions partnership, the FRAC (Fonds régionaux d'art contemporain) are an original and essential tool for supporting creation, cultural planning of the territory and public awareness, particularly by the mobility of the collections that characterizes them. The dissemination of works, their circulation through exhibitions, their visibility through publications contribute to the dissemination and export of French culture.
©
Copyright — PPOffice 2022.
01

Exhibition journal

Printing Process : Offset (CMYK).

Dimensions : Berliner (28×43 cm) | 500 copies.

Printing to the care of L'imprimerie Bastiaise (Bastia).